동일한 서버의 여러 계정을 설정할 수 있습니다.
클라우드 또는 사용자 컴퓨터 간에 폴더들을 동기화 할 수 있습니다.
모든 클라우드에 가입하여 귀하의 저장 공간을 늘려보세요
Mac/Windows용 응용 프로그램.

클라우드 서버 간 복사/붙여넣기.

업로드와 다운로드 일시 중지 및 재개.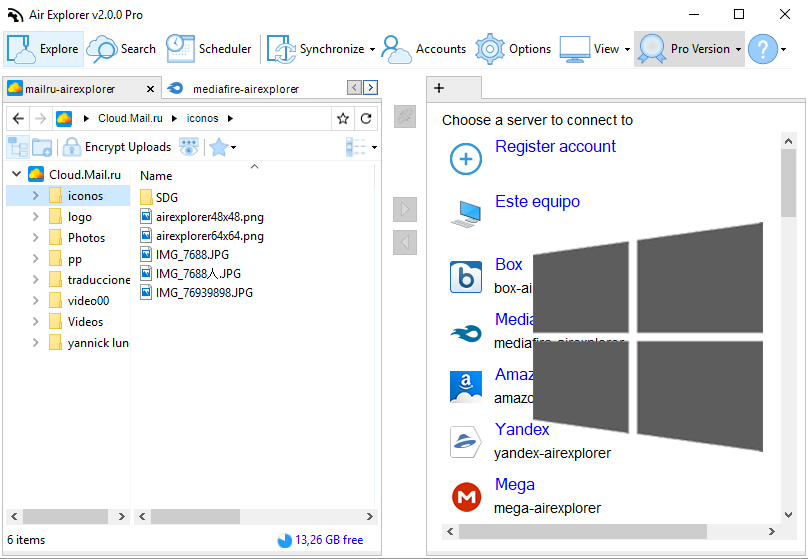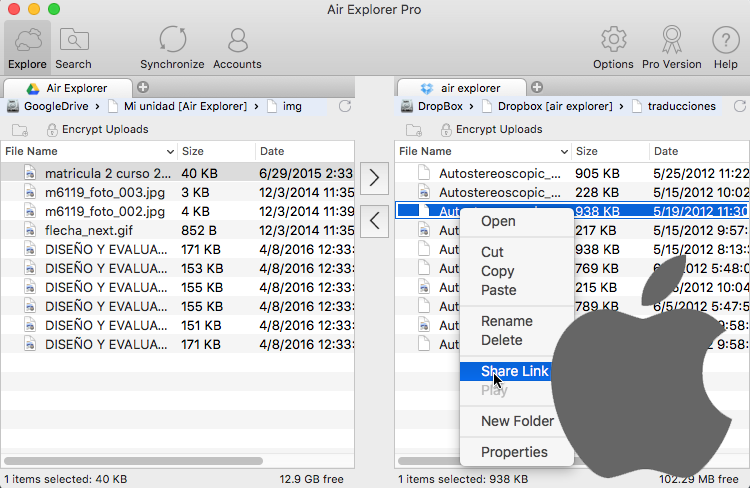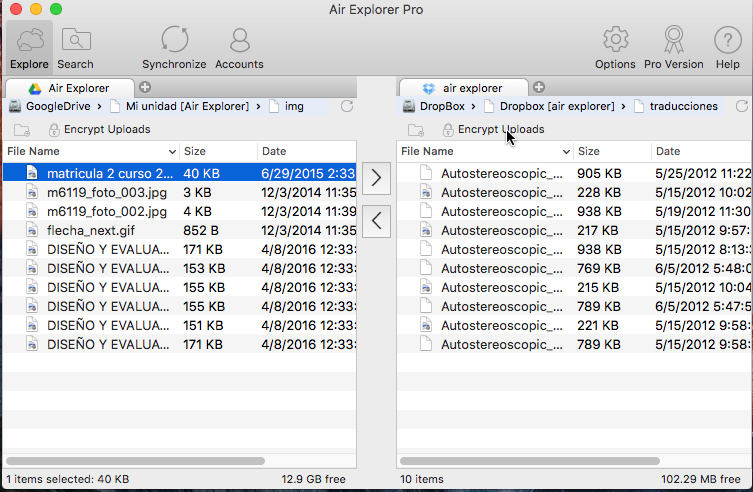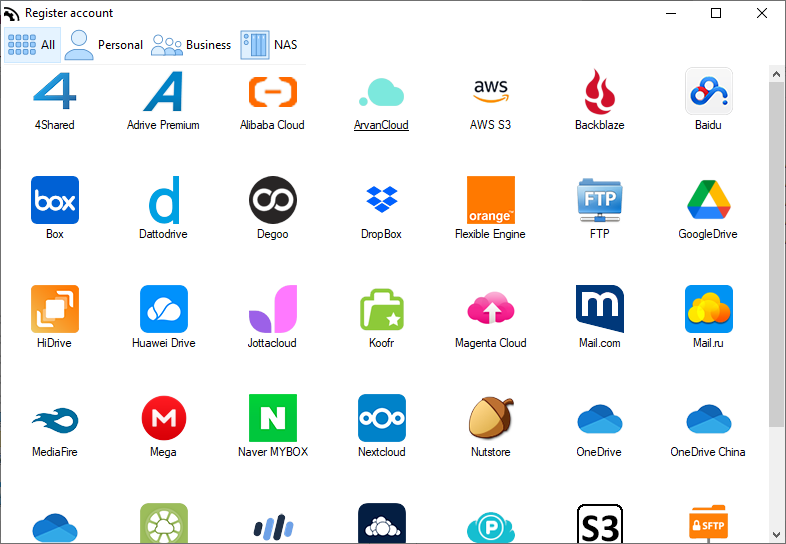 Air Explorer는 최고의 클라우드 서버들을 지원합니다:
OneDrive, OneDrive for Business, OneDrive for China, Google Drive, 4shared, Box, Mediafire, Yandex, Baidu, Naver, Dropbox, Hidrive, pCloud, Mail.ru, Mega, WebDAV, Mail.com, Adrive, Magenta Cloud, Stack Storage, Datto Drive, SharePoint Online, SharePoint China, S3, AWS S3, Wasabi, Opendrive, Koofr, Backblaze, Owncloud, Nextcloud, Infinicloud, Jottacloud, Huawei, Orange Flexible Engine, Onlime.dk, Nutstore, Degoo, Alibaba Cloud, Aliyundrive, Idrive e2, Azure Blob Storage, FTP & SFTP.
Read more
클라우드 또는 사용자 컴퓨터 간에 폴더들을 동기화 할 수 있습니다
명령 줄 액세스.

파일 전송 자동화 및 백업.

클라우드 또는 사용자 컴퓨터 간에 폴더들을 동기화 할 수 있습니다.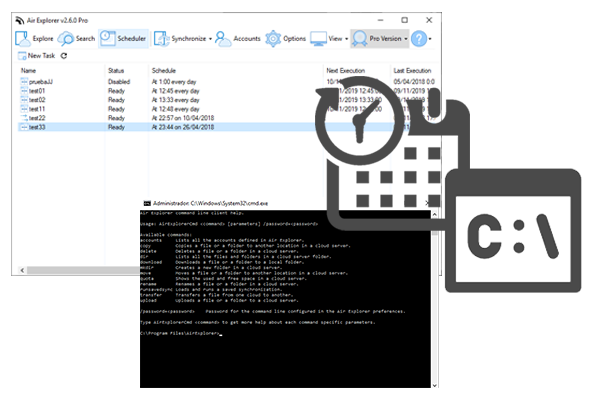 Air Explorer for Android
Download the app and keep managing your files on your smartphone
more information

AIR LIVE DRIVE & AIR CLUSTER
Complete your experience
If you want to connect your clouds as disk drives on your computer and work with the clouds as local disks, we recommend the brother program Air Live Drive

And with Air Cluster, you can join all your clouds and create a single cloud.
AIR LIVE DRIVE
AIR CLUSTER