Copy files between your clouds or your device. Open and work with cloud files directly
Start using Air Explorer for Android
Open Air Explorer for Android and add your cloud accounts or import your added accounts from Air Explorer for PC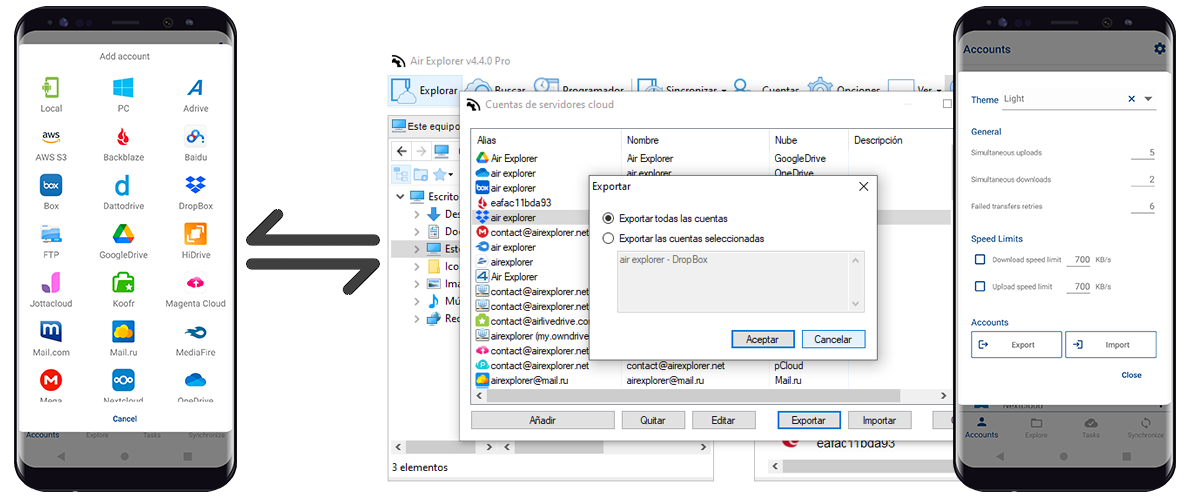 You can import all your cloud accounts from Air Explorer for Windows or Mac to Air Explorer for Android, with the exception of Google Drive accounts which will be imported but you will have to enter your user and password again.
Air Explorer for Android has multiple features, it allows you to navigate, copy & paste, cut, delete, rename, transfer, download & upload and organize files and folders in your clouds and device. You can also use AirExplorer to synchronize and encrypt to upload.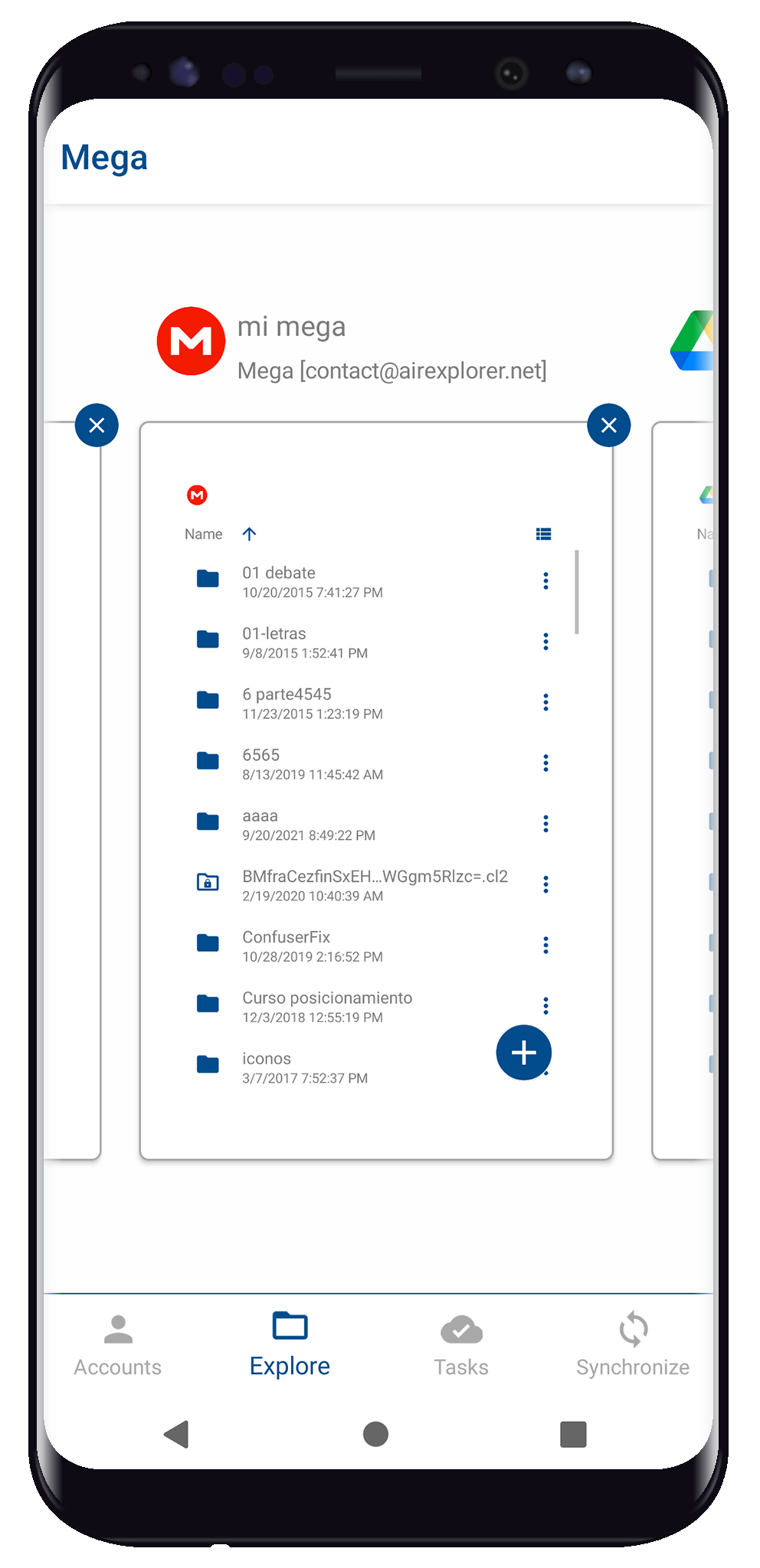 Multiple tabs in a carrousel that allows exploring differents clouds simultaneously. This makes it possible to easily copy and paste between clouds.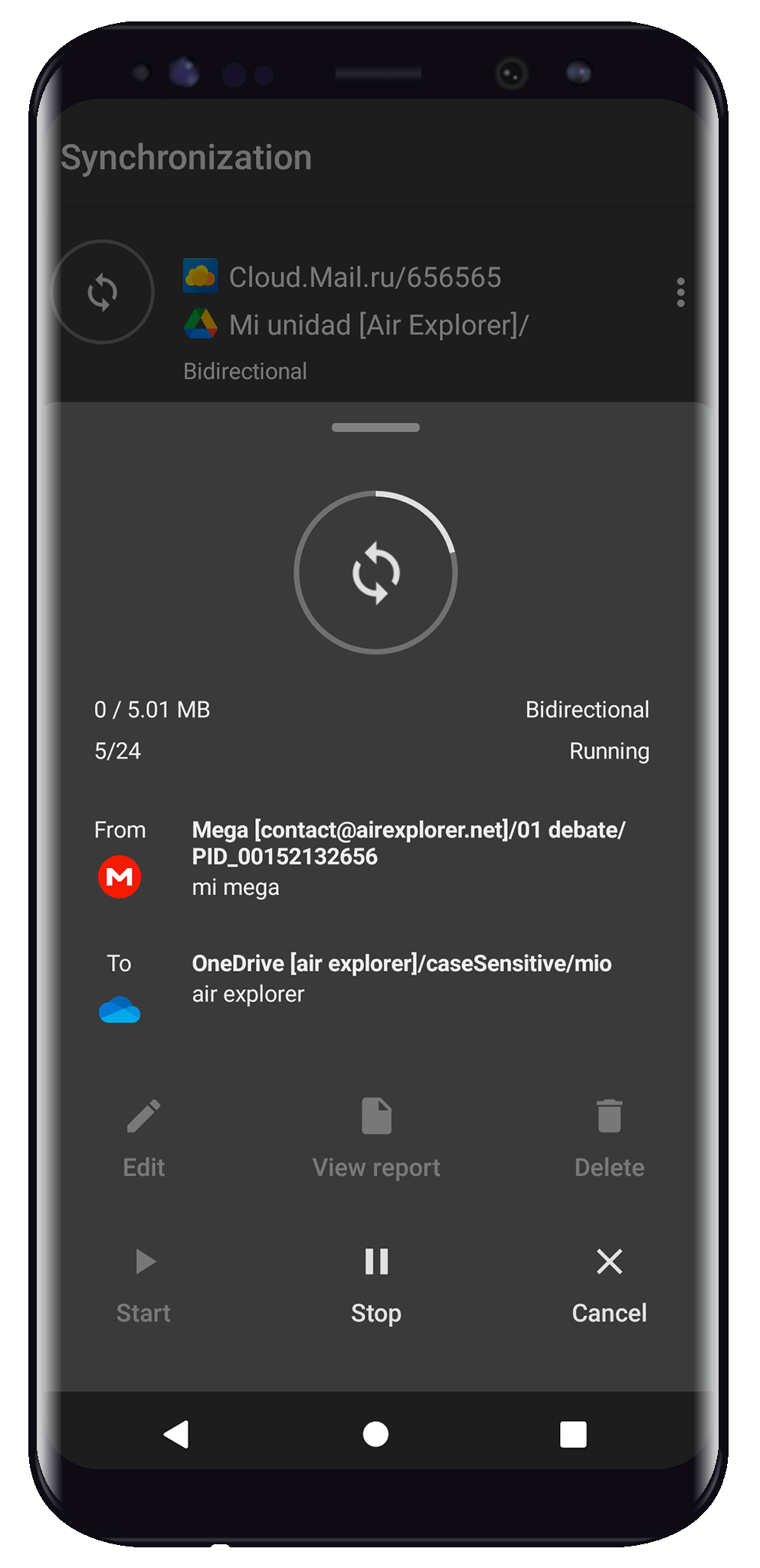 You can use it to transfer files or synchronize data between two cloud accounts or between your mobile and a cloud.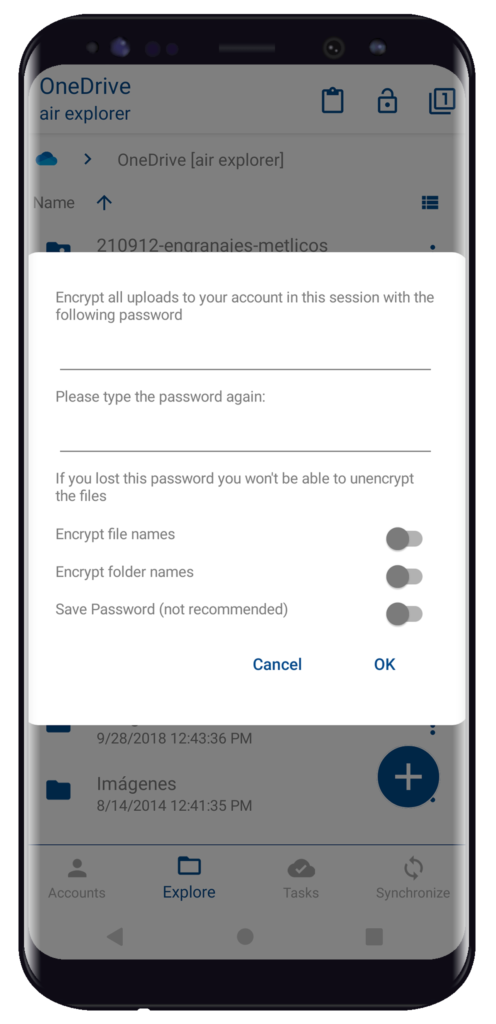 It also supports encryption to upload, it's a fine choice for keeping your files safe.