How to transfer files from Onedrive to Google Drive?
Air Explorer is an easy transfer tool that you can use to transfer files from cloud to cloud. For example, if you have Onedrive and Google Drive accounts, you can move or copy your files between the two clouds.
Paso 1. Instala Air Explorer. Descargalo desde airexplorer.net e instalalo en tu PC/Mac.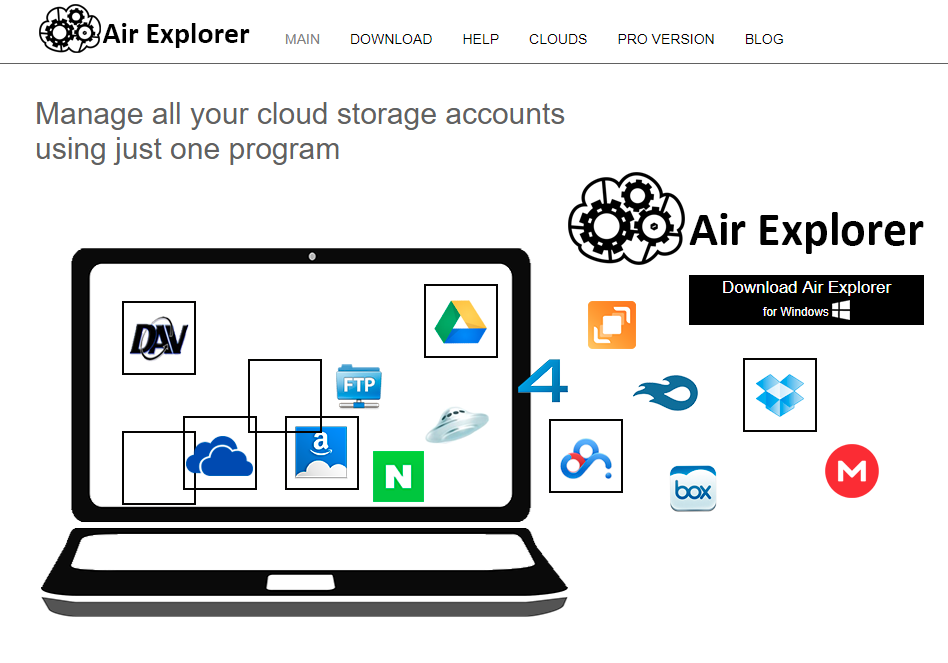 Paso 2. Añade tus cuentas de Onedrive y Google Drive.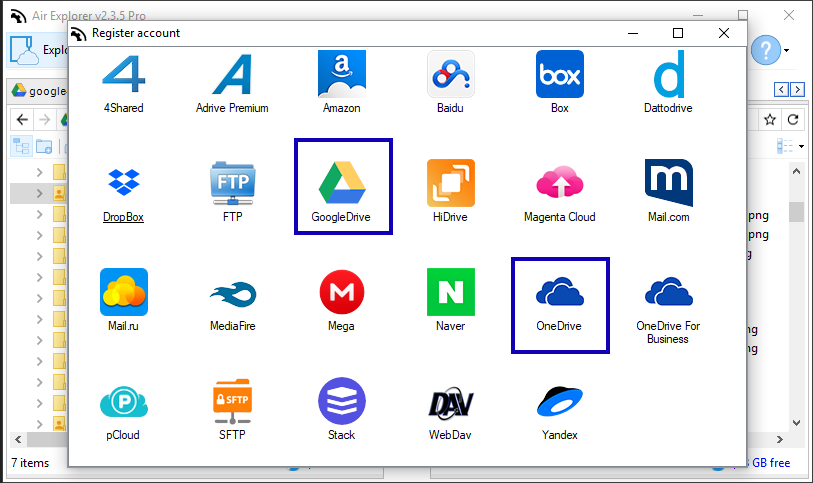 Paso 3. Abre en una ventana una nube y la otra nube en la otra ventana.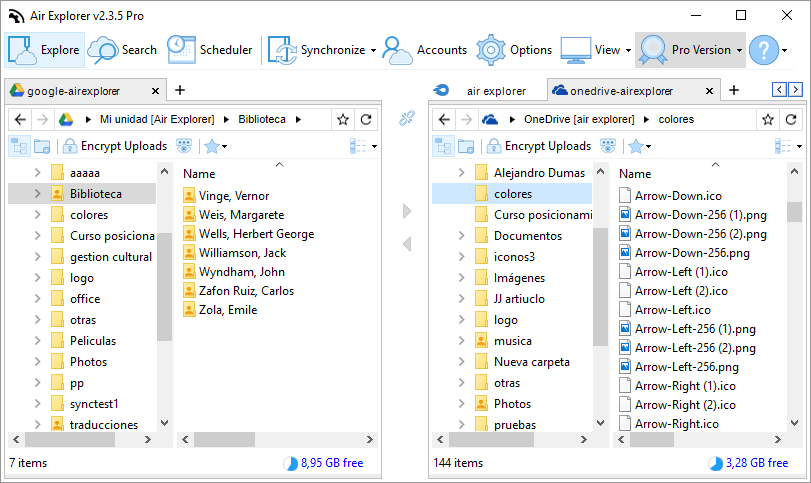 Paso 4. Copia / pegua o arrastra y suelta los archivos entre las nubes.