Air Explorer 2.5.1 new version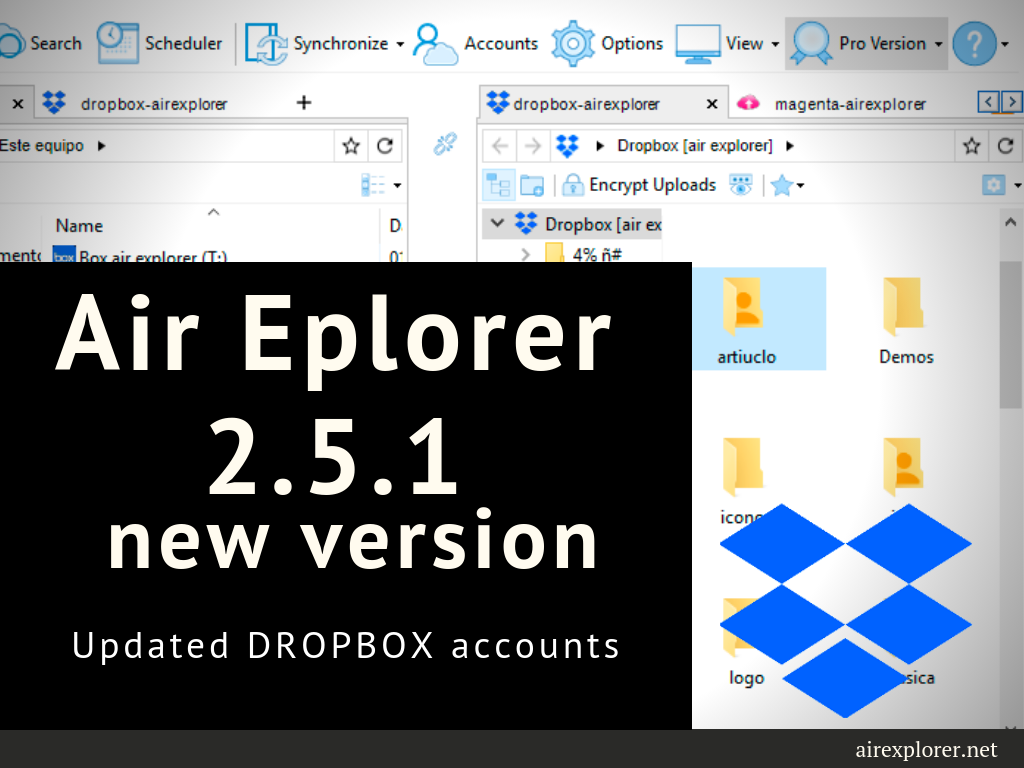 List of changes:
-Fixed, in some computers it was not possible to add Dropbox accounts.
-Fixed downloading files from a folder in mail.ru if its name contains #.
-Updated Russian translation (thanks to Timofey).
-Updated Chinese translation (thanks to GT Wang).
-Updated Korean translation (Thanks to JaeHyung).
-Updated Japanese translation (Thanks to Tilt).