Air Explorer 2.7.0, new version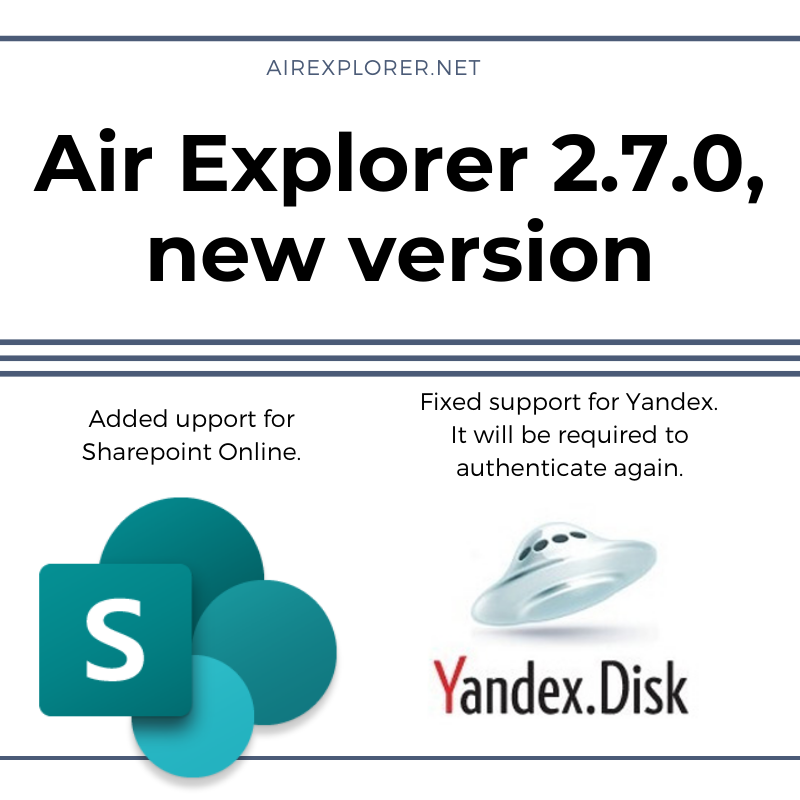 List of changes:
-Added support for Sharepoint Online.
-Fixed support for Yandex. It will be required to authenticate again.
-Added log messages for creating folders in synchronizations when a folder already exists.
-The number of configured retries now does not count the initial try.
-Updated Italian translation (thanks to tfr).
-Updated Korean translation (Thanks to JaeHyung).
-Updated Japanese translation (Thanks to Tilt) .