Air Explorer 2.9.1, new version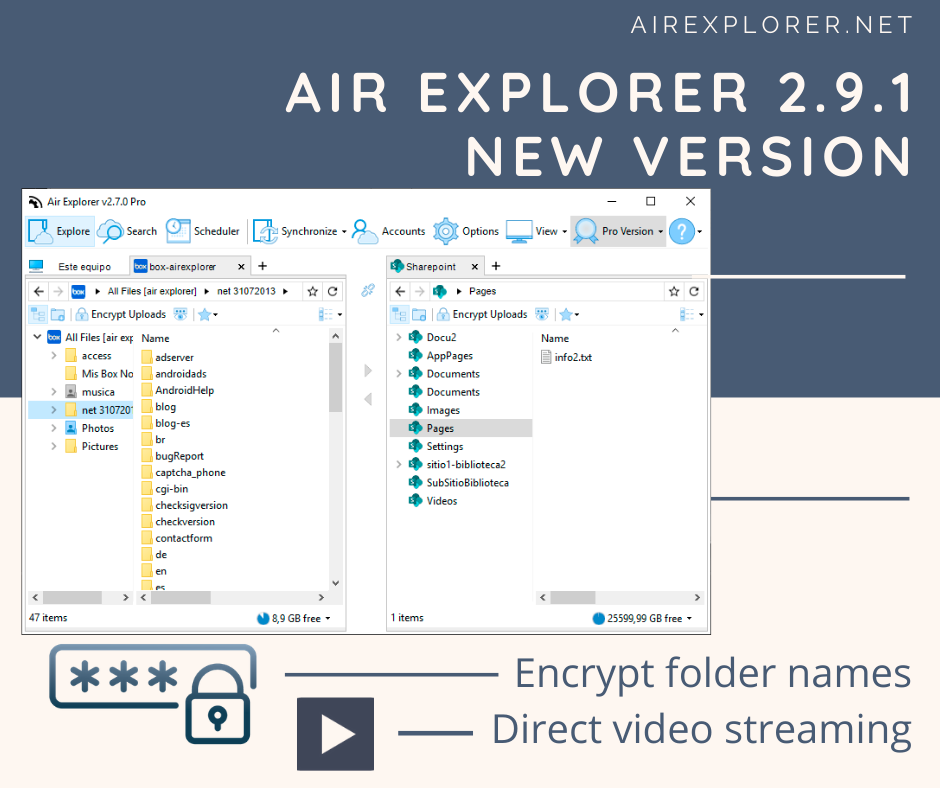 List of changes:
-Fixed error editing scheduled tasks.
-Fixed on some computers png files uploaded to Google Drive didn't show thumbnails.
-Added support to encrypt folder names.
-Added option to save the encryption password.
-Fixed direct video streaming from Google Drive.
-Added direct video streaming for Yandex.
-Added direct video streaming for Webdav.
-Added direct video streaming for Mail.ru.
-Fixed sometimes Box asked for the password.
-SharePoint forders are now organized in Sites/Collections.
-Open files directly from the search results.
-Clear password box on wrong password for the startup password request.
-Updated Chinese translation (thanks to GT Wang).
-Updated Brazilian Portuguese translation (Thanks to Igor).
-Updated Italian translation (thanks to tfr).
-Updated Japanese translation (Thanks to Tilt).