Air Explorer 3.0.0, new version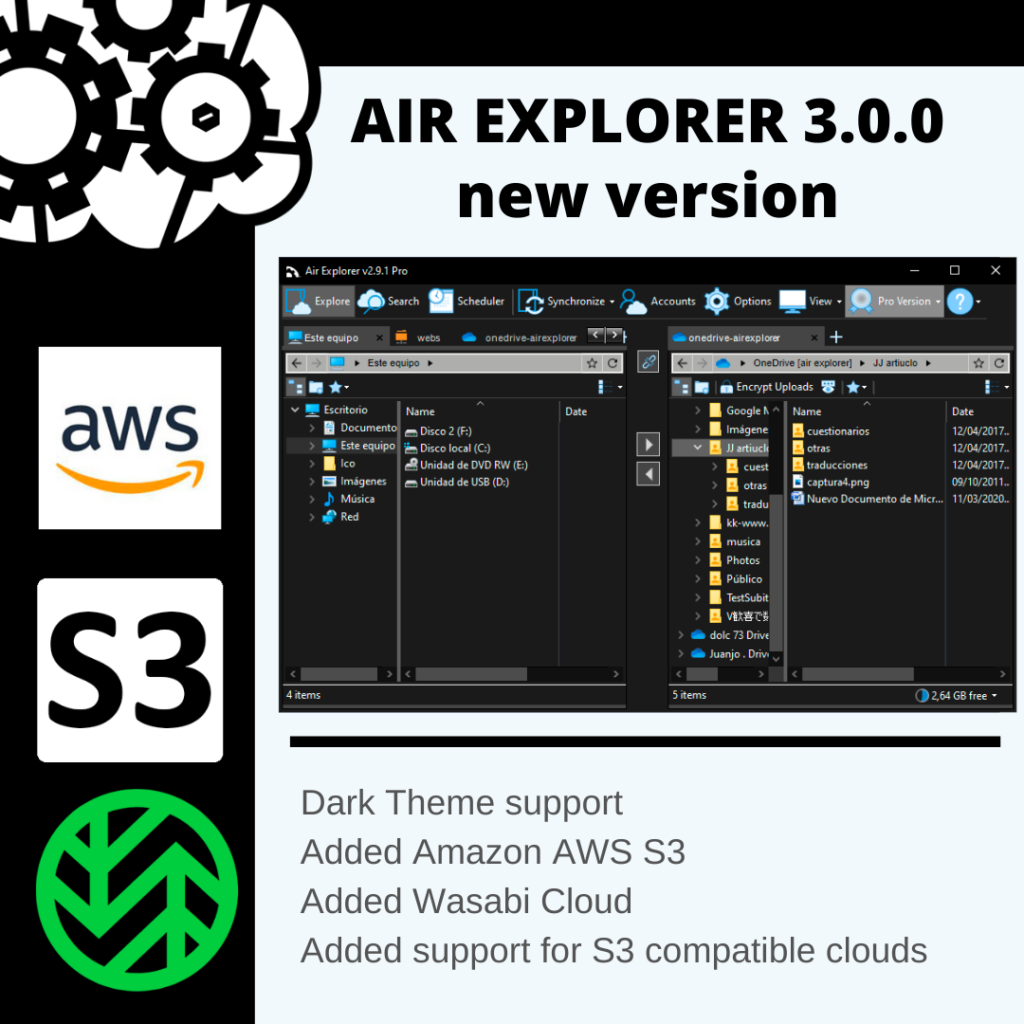 List of changes:
-Added Amazon AWS S3 support.
-Added Wasabi Cloud support.
-Added support for S3 compatible clouds.
-Dark Theme support (Windows 10 Build 1903 or newer required).
-Now Air Explorer can encrypt the files when are transfered from one Cloud to another.
-Added support for Google Drive shortcuts.
-Power rename: rename multiple files with search and replace text.
-Scheduled tasks now can encrypt the uploads or transfers between clouds.
-Extended command line commands "upload" and "transfer" to encrypt the files.
-Fixed issue getting the full path for a shared item.
-Options window redesigned.
-Fixed, can not delete files in Mail.ru if user name was entered without @mail.ru
-Show login name in login windows title.
-Fixed login issues in OneDrive.
-Email message changed for "copy" operations.
-Fixed columns order was not saved correctly sometimes.
-Improved stability.
-Updated OneDrive icon.
-Updated Polish translation (Thanks to Janusz).
-Updated French translation (Thanks to Largo).
-Updated Japanese translation (Thanks to Tilt).
-Updated Simple Chinese translation (Thanks to Cooper).
-Updated Bulgarian translation (thanks to InvisionBG).