Air Explorer 4.2.1, new version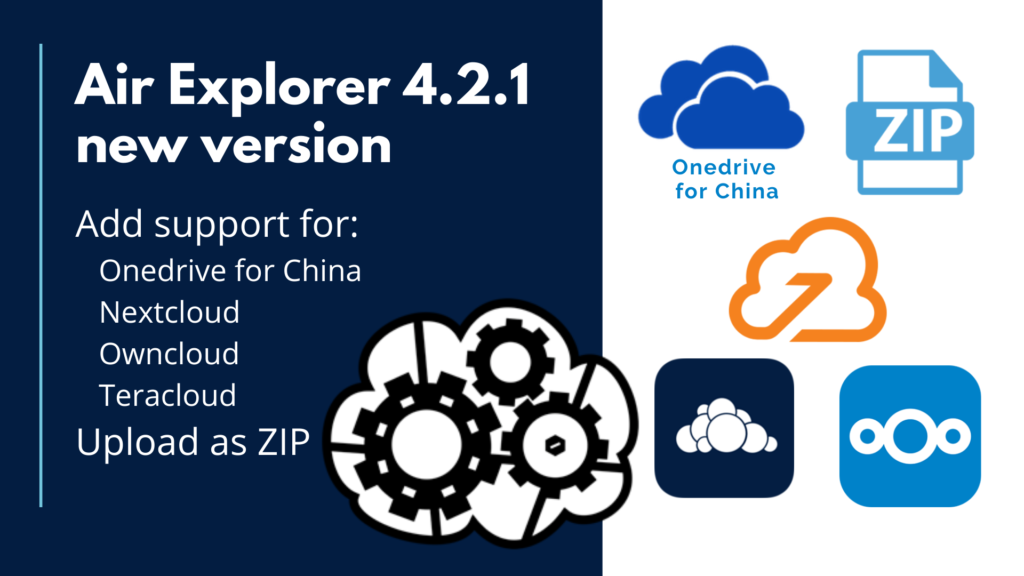 List of changes:
-New feature to compress (zip) and upload the files or folders to the clouds.
-New feature to schedule compress and upload tasks.
-Added OneDrive for China.
-Added Nextcloud support.
-Added Owncloud support.
-Added Teracloud support.
-Much faster Dropbox uploads.
-Fixed compatibility issue with DigitalOcean spaces S3.
-Updated Dropbox search.
-Fixed sorting of local drive units.
-Fixed issue with double spaces in paths in the synchronization report.
-Do not refresh the full folders tree when "Sync root only" option is enabled in the synchronization filter.
-Save columns widths in synchronization window.
-Show the account name on the Oauth external connection window.
-Fixed command line error result for some failed uploads.
-Updated Japanese translation (Thanks to Tilt).
-Updated Simpified Chinese translation (Thanks to Cooper).
-Updated Chinese Traditional translation (Thanks to Wang).