Air Explorer 4.5.3, new version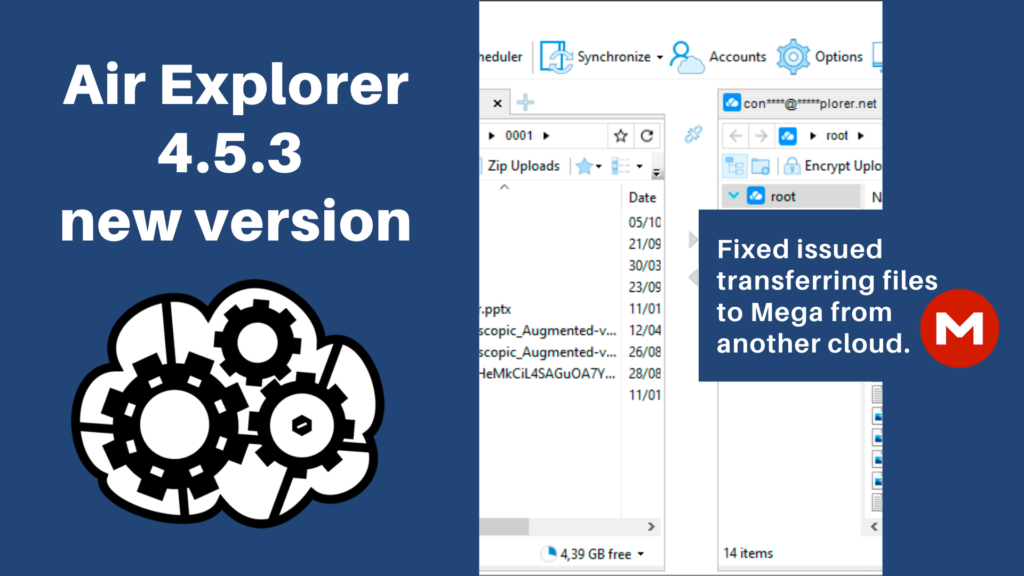 List of changes:
-Fixed issued transferring files to Mega from another cloud.
-Fixed issued uploading encrypted files to Mega.
-Fixed issue connecting to some AWS S3 accounts.
-Now it is possible to select a specific bucket to connect to on S3 accounts.
-Shows horizontal scrollbar on synchronization window when needed.
-Saving and restoring the synchronization window size.
-Can decrypt several files in local drive.
-Added /compareonly and /compareonlydiff options to synchronization command line tool startsync and runsavedsync. Now it is possible to perform a comparison to view the differences without synchronizing the folder.
-Improved stability.
-Updated Brazilian Portuguese t.ranslation (Thanks to Igor).