Air Explorer 5.1.4, new version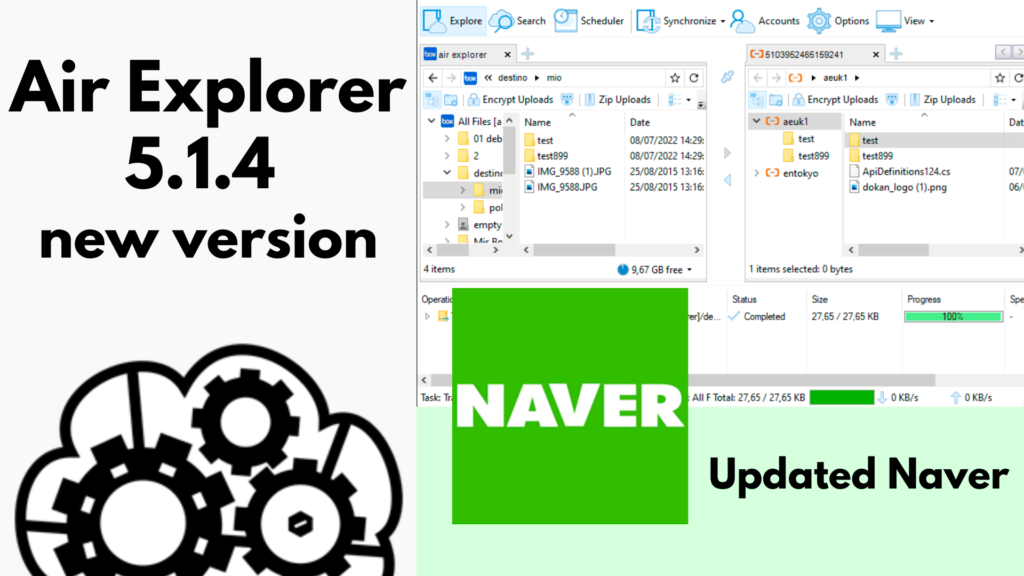 List of changes:
-Fixed Naver Login.
-Improved tabs appearance in HDPI screens.
-Fixed, synchronization could never finish.
-Fixed compatibility issue with some webdav servers.
-Fixed memory leak in command line download command.
-Fixed displaying of upload and download arrows on HDPI screens.
-Added Portuguese translation (Thanks to BlackSpirits).
-Updated Russian translation (thanks to Timofey).
-Updated Hungarian translation (Thanks to John Fowler).