Air Explorer 5.3.0, new version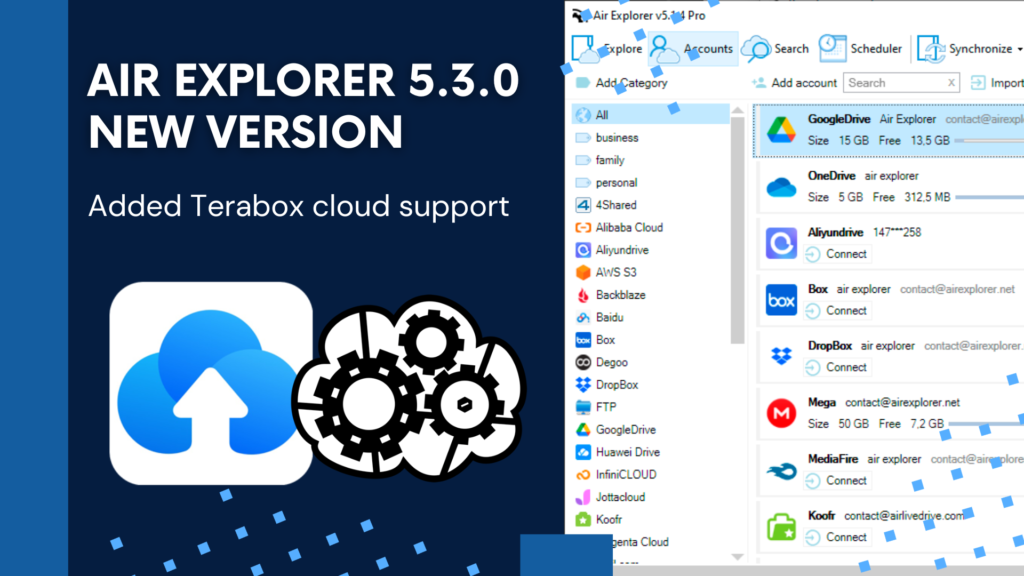 List of changes:
-Added Terabox cloud support.
-Prevent the computer from sleeping while transferring files.
-Fixed possible deadlock when running multiple command line commands in parallel.
-Fixed transfer files from Azure Blob Storage to Google Drive.
-Fixed issue uploading large .xlsm files to OneDrive for Business and Sharepoint.
-Change the theme automatically when the Windows theme changes and the theme is configured in "Auto".
-Overwrite support on Box copy folder.
-Ignore files with different size in Sharepoint synchronizations.
-Fixed issue uploading some files to Google Drive.
-Added support for bidirectional unicode characters.
-Updated Simplified Chinese translation (Thanks to Cooper).
-Updated Italian translation (Thanks to tfrtint).