Air Explorer for Mac 1.20.0, new version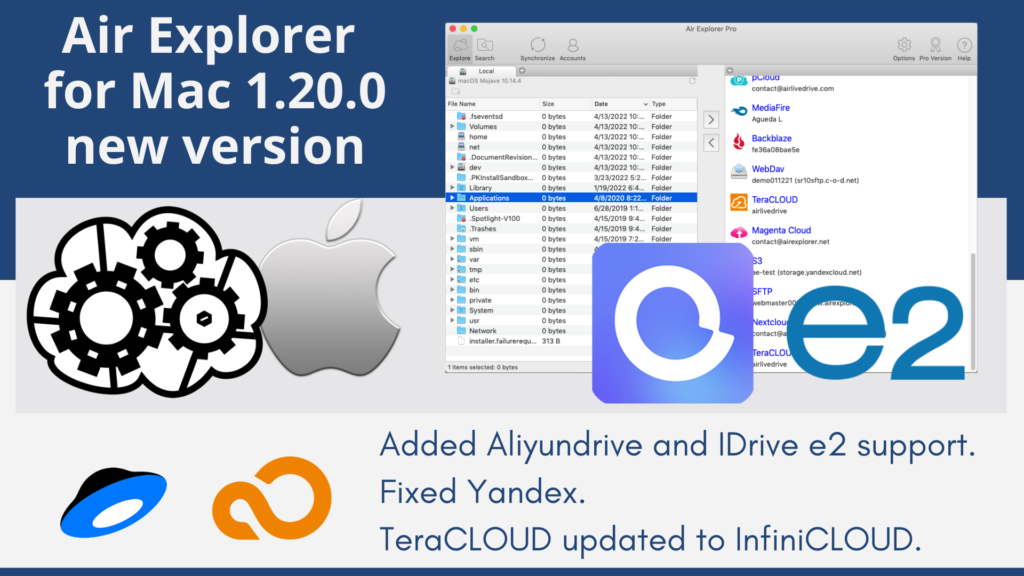 List of changes:
-Added Aliyundrive support.
-Added IDrive e2 support.
-Fixed compatibility issue with some webdav servers.
-Fixed Yandex.
-TeraCLOUD updated to InfiniCLOUD.
-Clicking on the dock icon will re.open the main window.
-Fixed user interface issue with paths containin the character #.
-Fixed issue reading Box folders lists that could cause duplicated items.
-Fixed it was not possible to download some recently uploaded files to Google Drive.
-Added support for anonymous S3 login.
-Fixed box can not read folder with more than 300000 items.
-Fixed adding Huawei Drive accounts.
-Fixed, it was not possible to upload files larger that 2GB to HiDrive.
-Improved Degoo upload speed.
-Now it is possible to download Dropbox paper and Google Documents on Drop.