Air Explorer for Mac 1.22.0, new version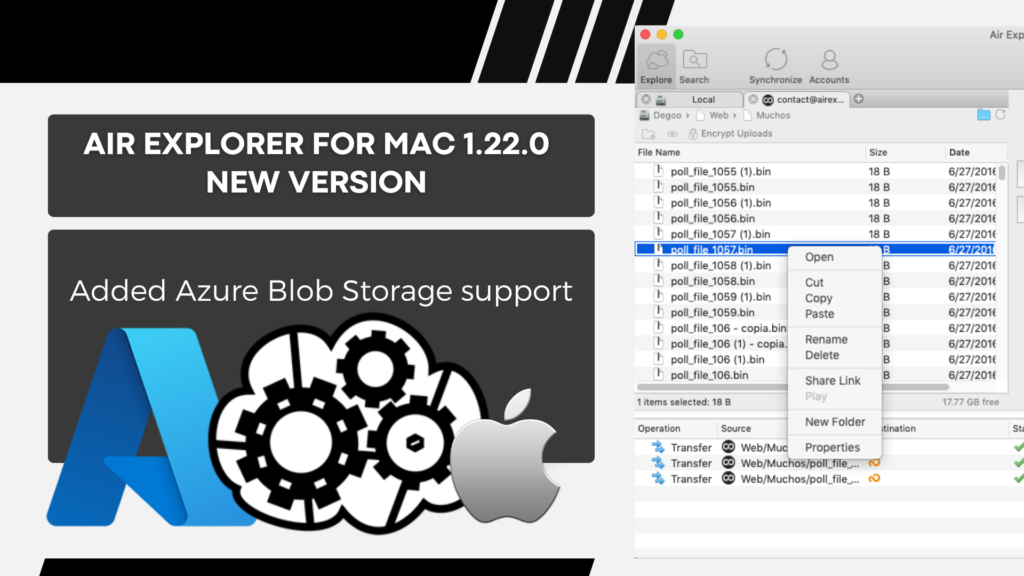 List of changes:
-Added Azure Blob Storage support.
-Better handling of 429 errors while reading the folders on OneDrive for Business and Sharepoint Online.
-S3 path style option was not saved when the account was registered.
-Show more information for errors uploading files to Dropbox in the logs.