Air Explorer 4.4.0, new version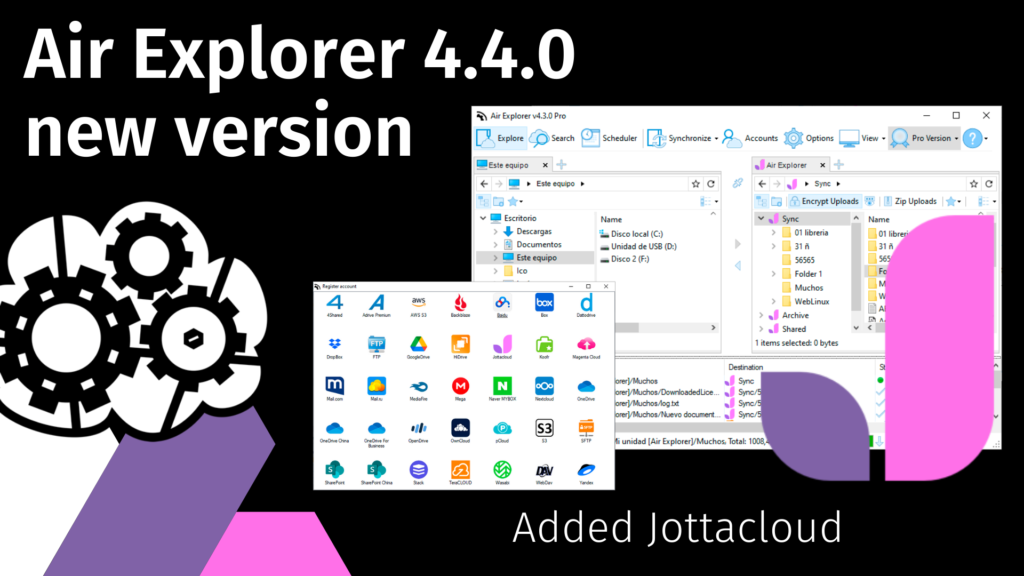 List of changes:
-Added Jottacloud.
-Fixed SharePoint China.
-Improved Google Drive search.
-New feature to export only some accounts.
-Bulk file renaming in the clouds using regular expressions.
-Added bulk renaming of files and folders in the "Search" results.
-New setting to configure the priority of scheduled tasks.
-Shows a notification and add information to the synchronization report for synchronization errors due to local folders that can not be accessed (Insufficient permissions).
-Shows teracloud free space.
-Dropbox short lived tokens.
-Fixed decryption of folder names in same cases.
-Fixed open new windows on HDPI screens.
-Updated Russian translation (Thanks to Timofey).
-Added Thai language (Thanks to Yutthaphon).
-Updated Simplified Chinese translation (Thanks to Cooper).
-Updated Japanese translation (Thanks to Tilt).