Air Explorer dark mode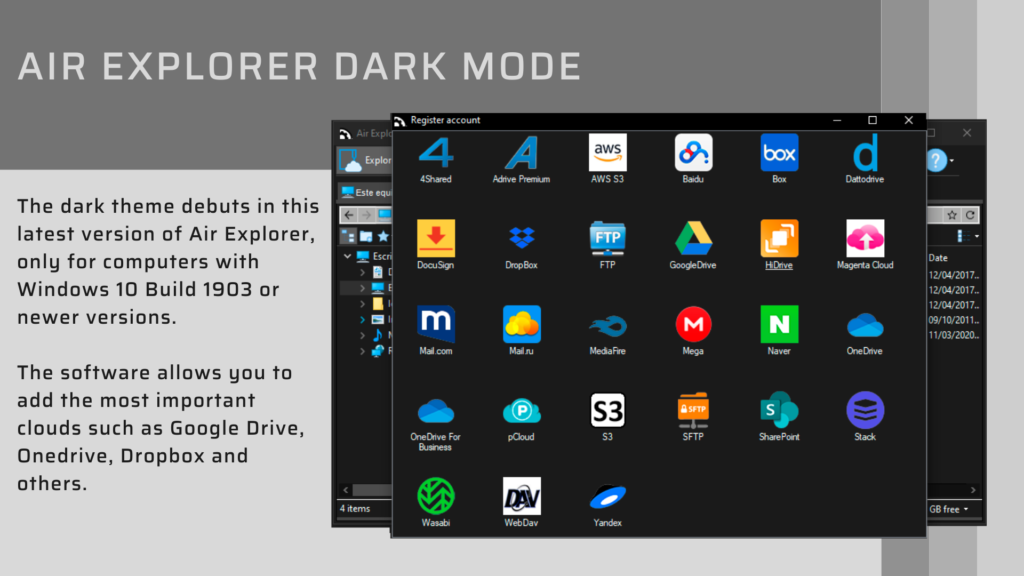 The dark theme debuts in this latest version of Air Explorer, only for computers with Windows 10 Build 1903 or newer versions. The software allows you to add the most important clouds such as Google Drive, Onedrive, Dropbox and others, and manages them easily. You can upload files to the clouds or copy between them, all from the same interface.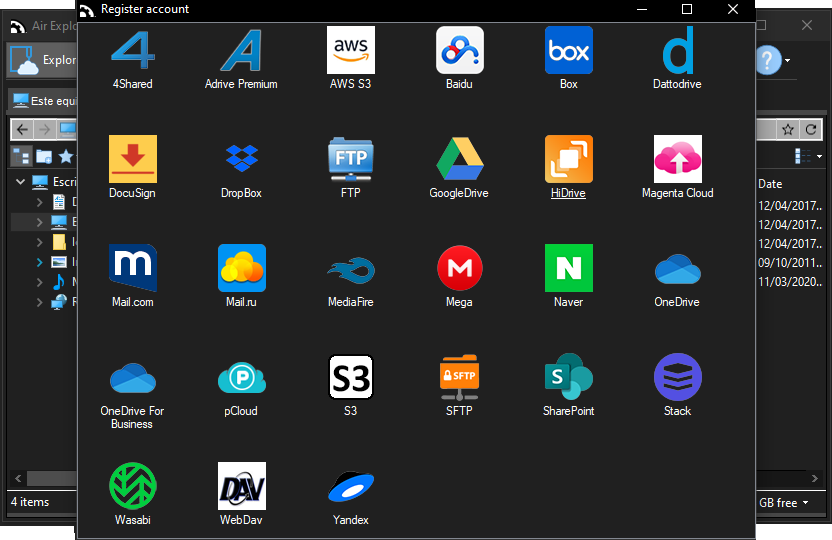 In Options is where you can choose the color of the theme, dark or light. If you set automatic, it will take the theme as you have Windows configured.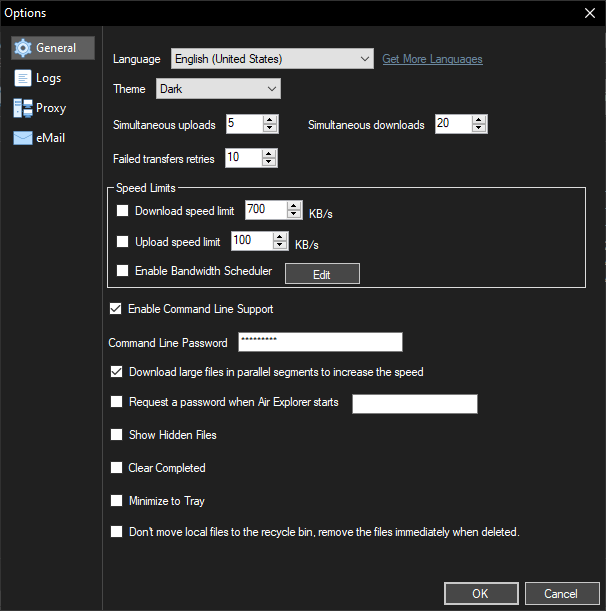 All windows have been adapted so that the buttons and legends are perfectly readable in the dark version. The file upload encryption feature and bookmarks can be found in the "Explore" window.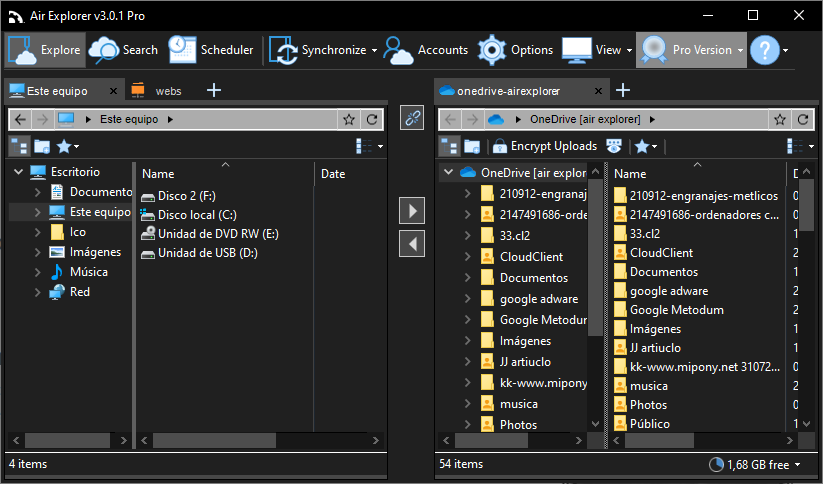 The synchronization window allows you to view the synchronization process, add filters when scheduling synchronization, and apply display filters to review synchronizations.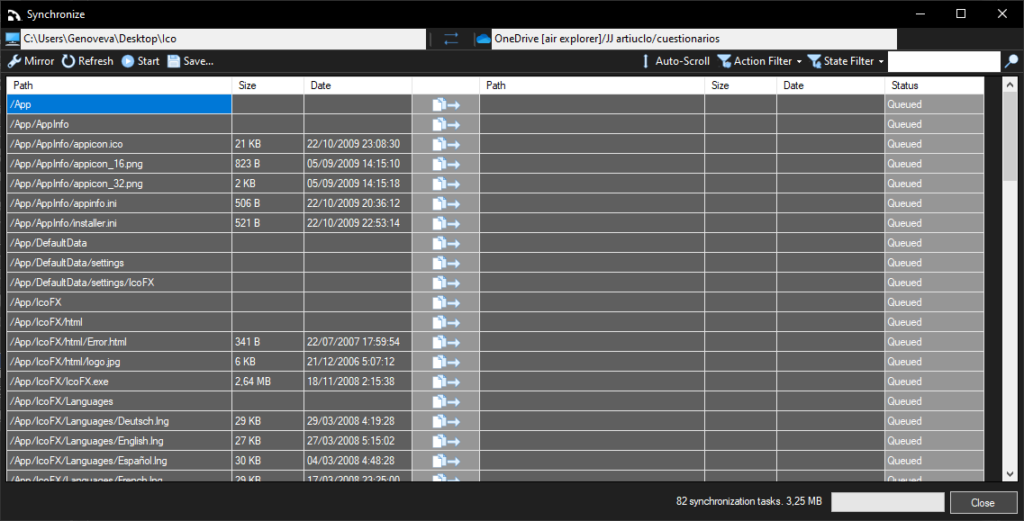 The Scheduler and the Search windows are also perfectly adapted to the dark mode. Searches can be done both in all clouds and choosing a single one. The tab system allows multiple searches.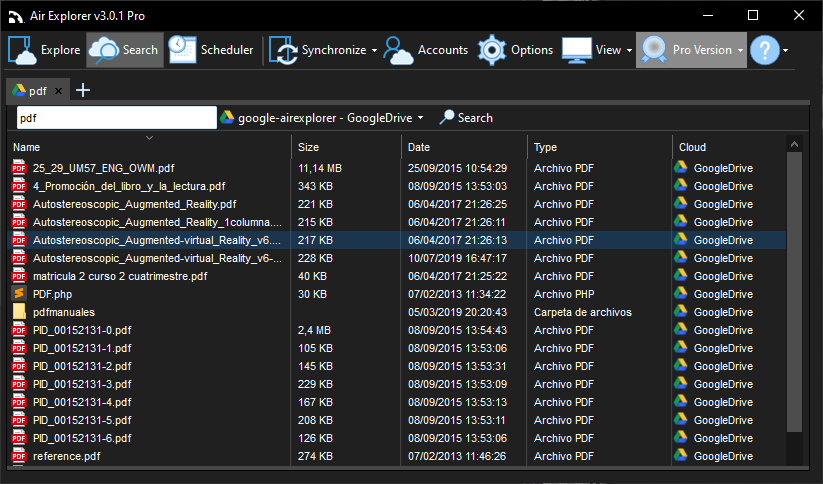 If you want to try Air Explorer you can download it here:
https://www.airexplorer.net/downloads/AirExplorer-Installer.exe
You can check more information about more features here:
-Upload and download speed
-How to manage your clouds recycle bin
-New search feature in Air Explorer