Air Explorer for Mac 1.17.0, new version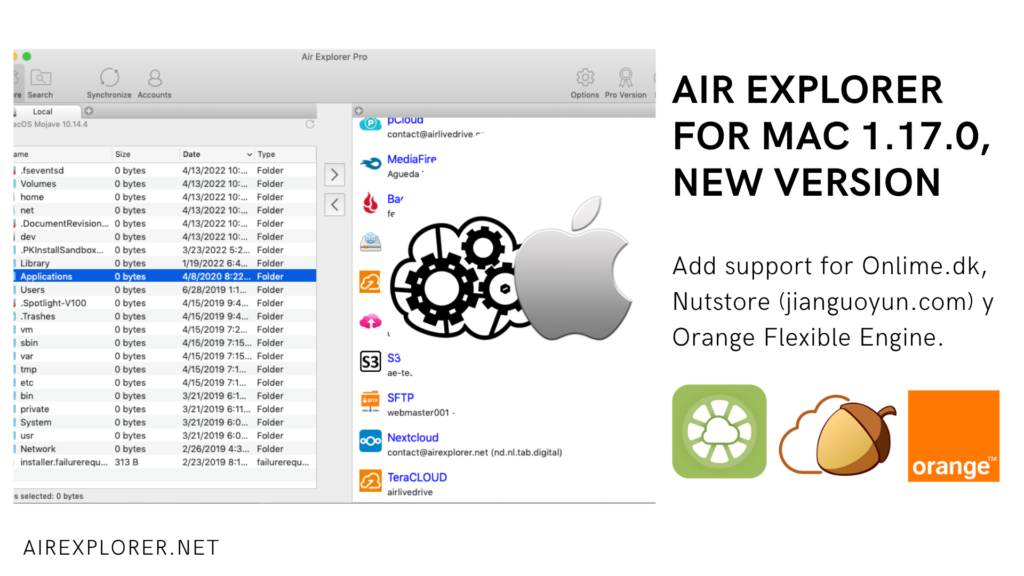 List of changes:
-Added onlime.dk support.
-Added Nutstore (jianguoyun.com) support.
-Added Orange Flexible Engine.
-Now it is possible to duplicate files or folder in cloud accounts, just copy and paste the file or folder to the same location and they will be duplicated.
-Faster upload of large files to Dropbox.
-Fixed Dropbox seach did not work well for non ASCII characters.
-Added workaround for supporing the character / in Google Drive.
-Fixed issue with double decoding file names in Teracloud and other WebDav servers.
-Fixed issue with files starting with "." in Teracloud.
-OneDrive file properties now is more detailed.
-Faster synchronizations for Box.
-Faster folder refresh for Box.