Clouds upload and download speed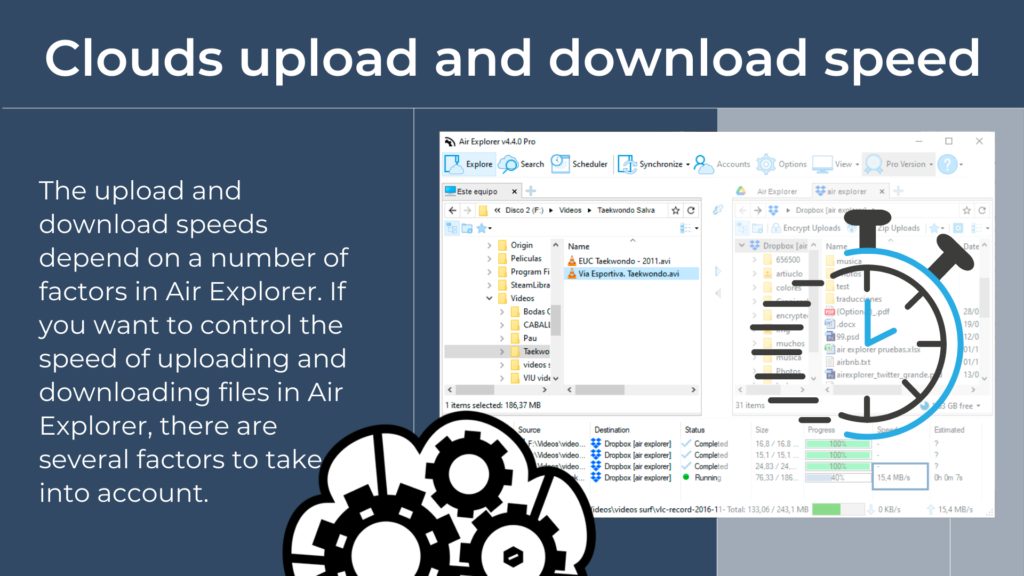 The upload and download speeds depend on a number of factors in Air Explorer. If you want to control the speed of uploading and downloading files in Air Explorer, there are several factors to take into account.
The first thing you need to be aware of is that Internet providers give the speed in mbps and Air Explorer shows the speed in MB/s, for example 100mbps are 12.5 MB/s.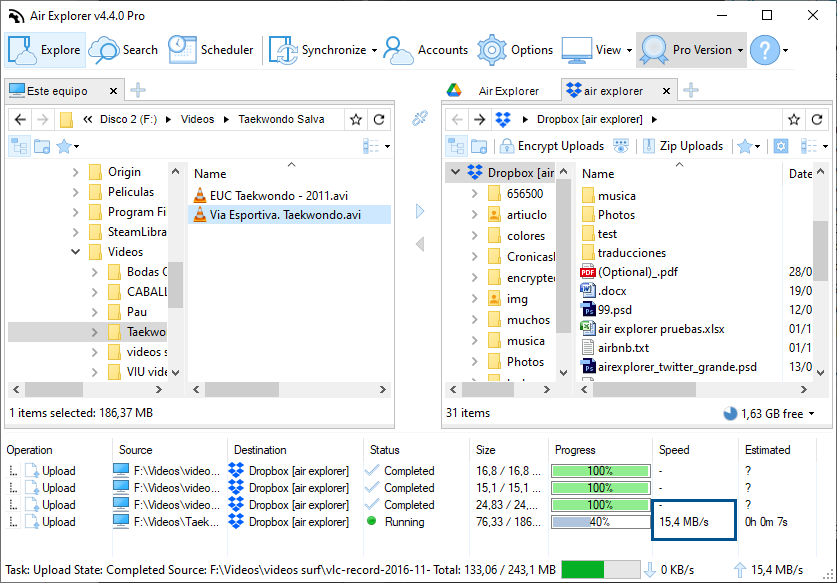 On the other hand, the download and upload speed depends on your Internet connection speed, the WIFI speed, the server you use and even on your computer health, disk drive and configuration. Some cloud providers have really good download and upload speeds while others are slower. Air Explorer tries to use the maximum speed possible unless you limit it in the Air Explorer preferences.
To copy files between clouds your Internet connection speed is also very important.
Usually you can get better speeds uploading or downloading large files. With small files it is not always possible to reach the maximum speed because some time is lost in the files creation process.
You can increase the maximum simultaneous uploads and downloads in the Air Explorer Pro preferences. With higher values, more files are uploaded and downloaded in parallel so the global speed should be higher.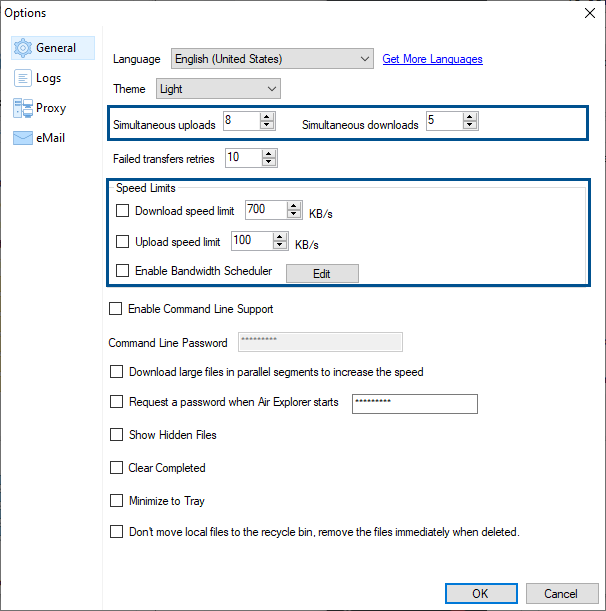 You can check more information about more features here:
-Air Explorer for Android
–How to bulk rename files in the cloud using Power Rename
–Edit directly your files in the cloud