Air Explorer for Android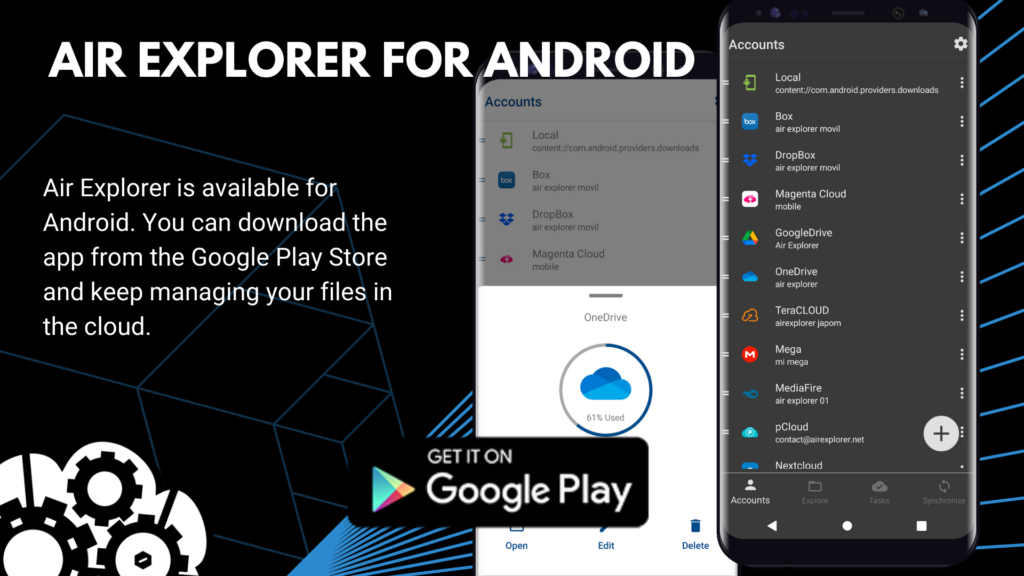 Air Explorer is available for Android. You can download the app from the Google Play Store and keep managing your files in the cloud.

Air Explorer for Android allows you, like Air Explorer for Windows, to copy files and folders between your cloud accounts or between a cloud and your device and, of course, it supports the most important clouds such as Google Drive, Onedrive, Yandex, Mega, Baidu, etc.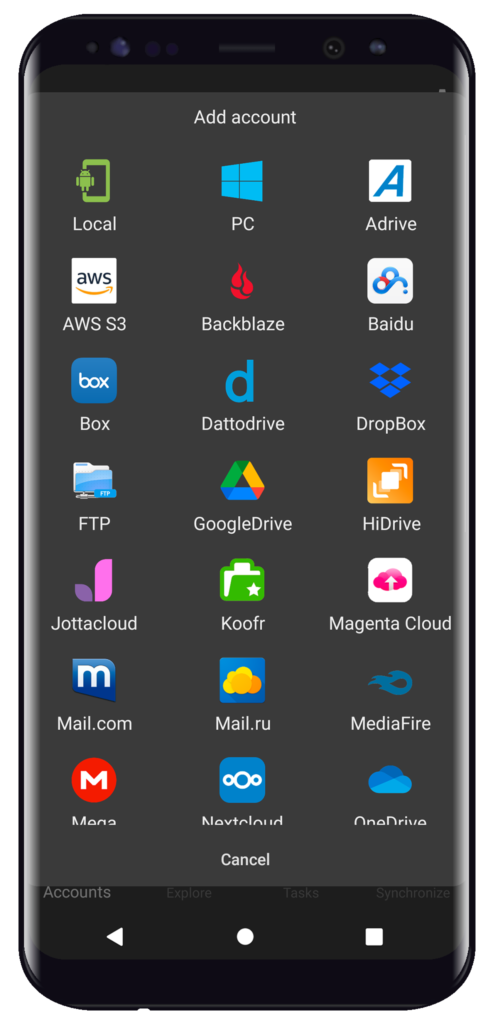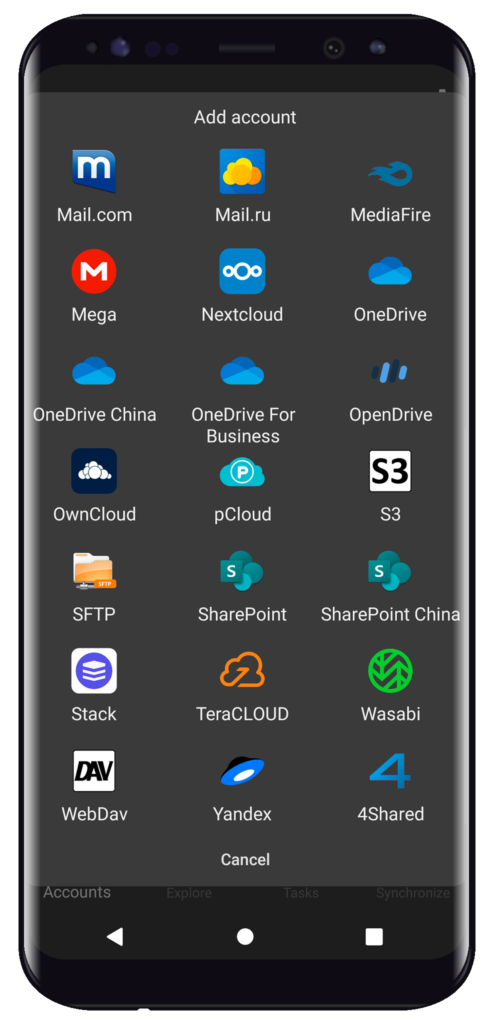 The interface of Air Explorer for Android has a multi-tab system so that you can work with several clouds at the same time. In this way, it is possible to have several accounts open at the same time and transfer files and folders between clouds easily. In addition to open your cloud accounts, you can also open a tab to explorer your Android device, and your PC.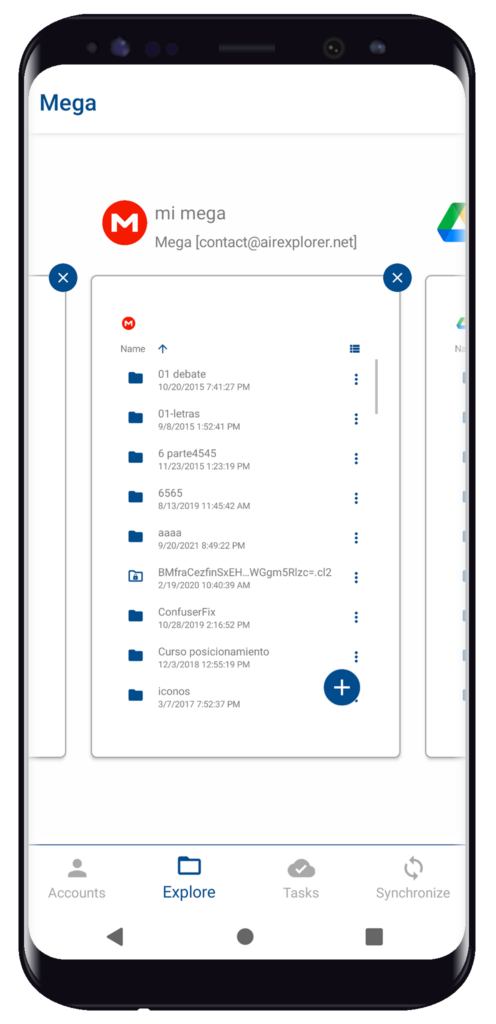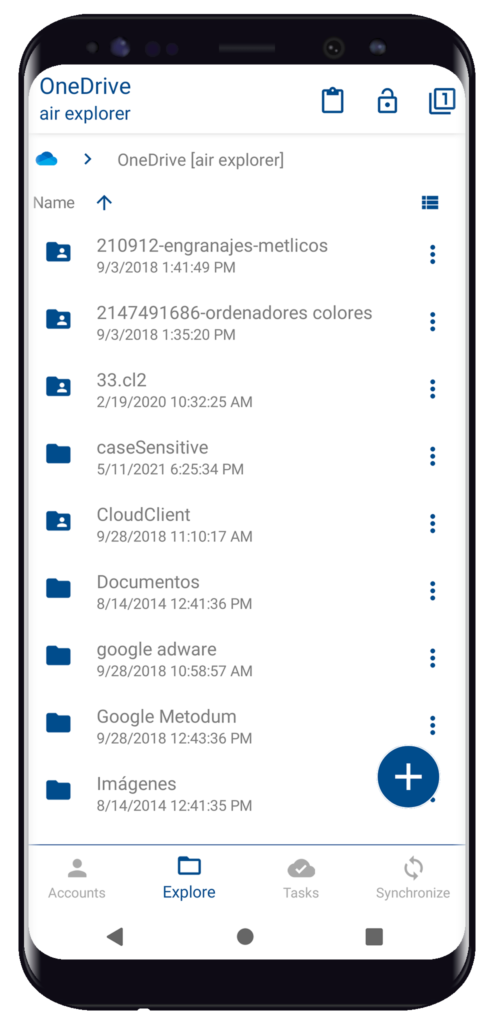 Air Explorer for Android also includes the synchronization and encryption features. The app allows you to make custom syncs between clouds or between a cloud and your device. It can also be used for automatic backups. The application's interface allows you to monitor the process and check if there have been any errors in the synchronization.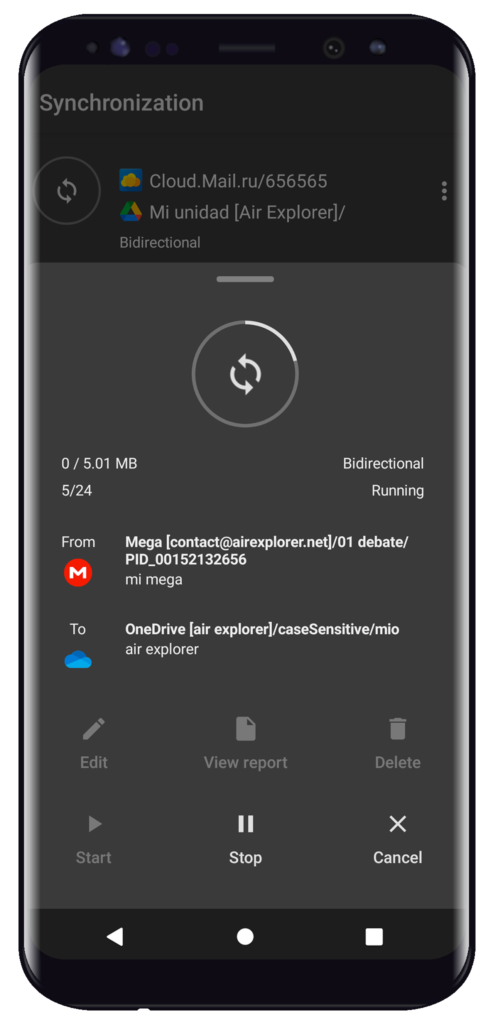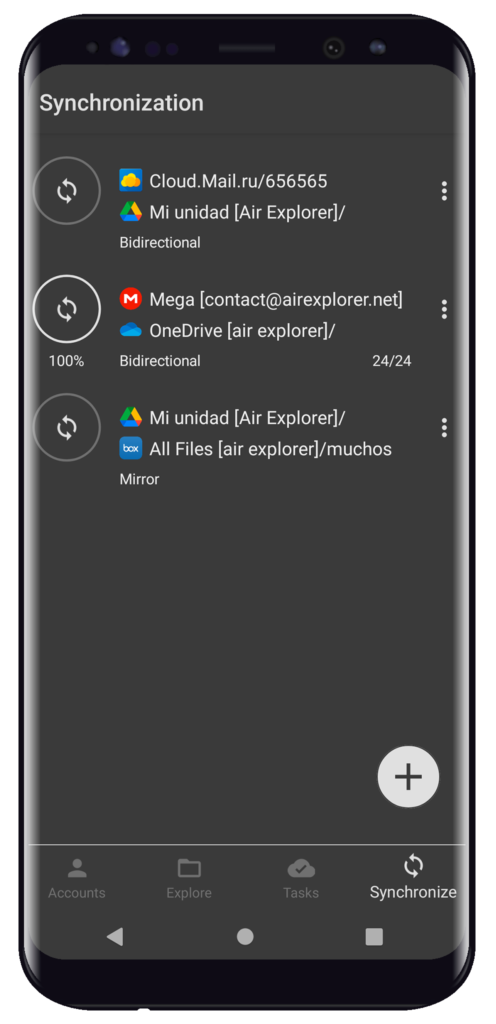 When you upload files to the cloud, you have the possibility with Air Explorer for Android to upload files encrypted with a password, so that you can increase the security when saving files or folders. The encryption is compatible with Air Explorer for Windows or Mac, so you can access the encrypted files on any platform.