How to connect my PC with my smartphone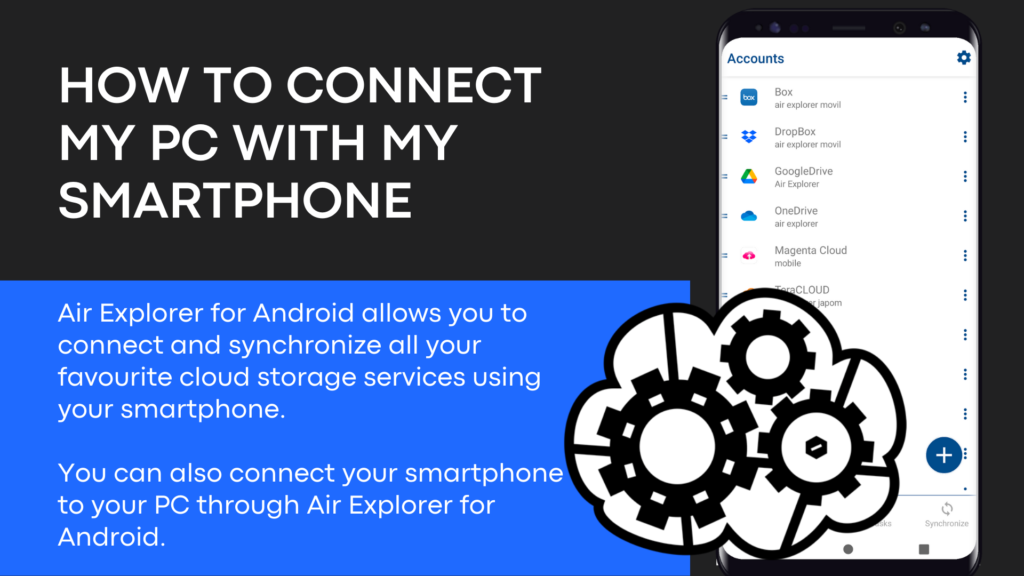 Air Explorer for Android allows you to connect and synchronize all your favourite cloud storage services using your smartphone. You can also connect your smartphone to your PC through Air Explorer for Android.
The app allows you to connect to most of the popular clouds such as Box, Google Drive, Dropbox, OneDrive, Mega, etc. And, with the same application you can manage your smartphone and PC files. In this way, Air Explorer for Android copies and pastes your files from your smartphone to the cloud, from your smartphone to your PC, from your PC to the clouds, or between clouds, so you get to have your files well saved both in the cloud and on your devices.
The first step in connecting the mobile phone to the PC is to add the PC to Air Explorer.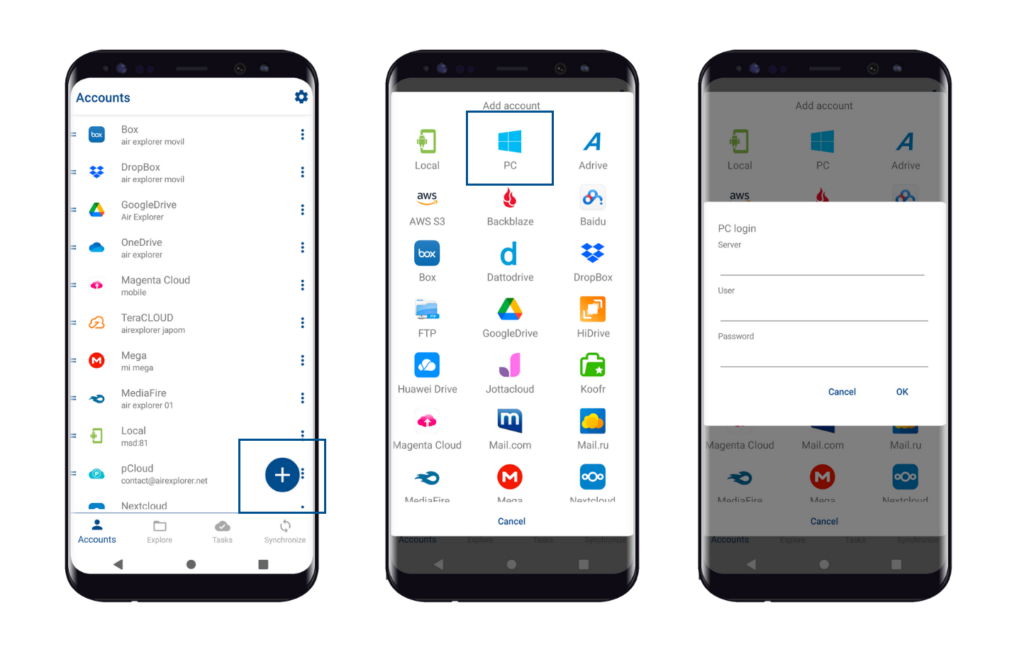 In the "Add accounts" window, select the PC and enter your PC IP address and your Windows user and password.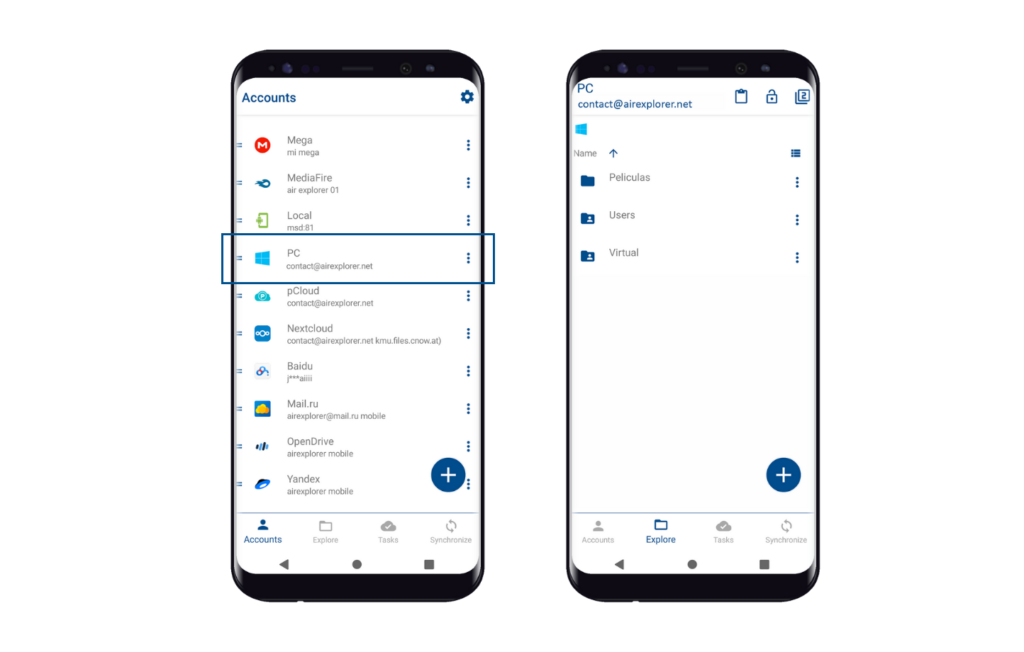 The connection between the smartphone and the PC will work if they are on the same local network. Once connected, Air Explorer for Android will show the shared folders on your PC.