Preview view in Air Explorer
In Air Explorer you can see the preview of files for most of the supported clouds choosing "Very large icons".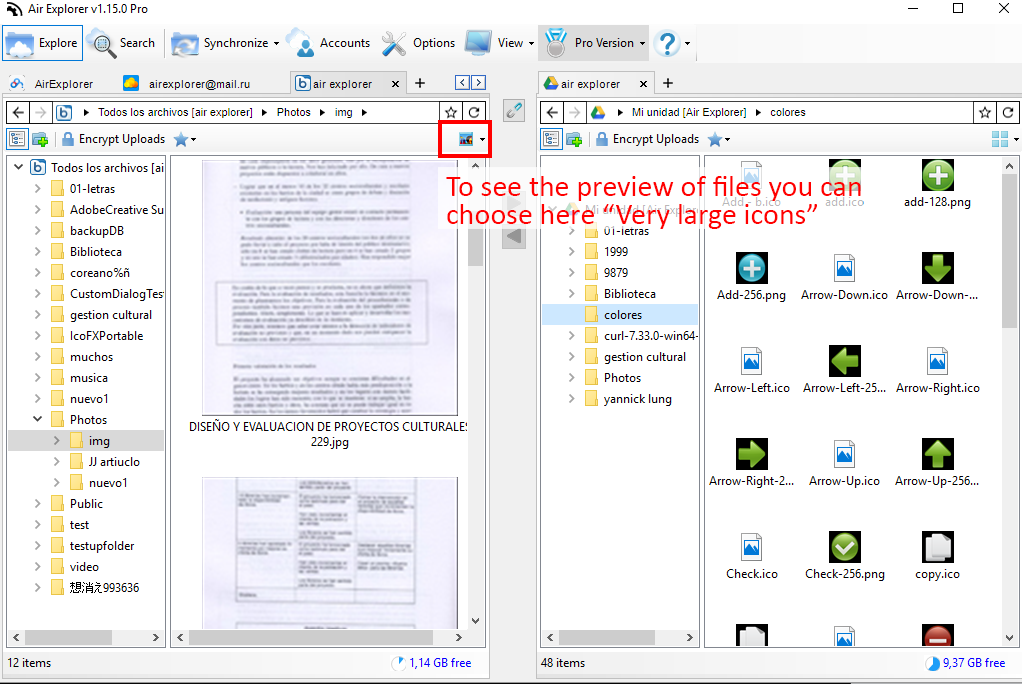 Air Explorer allows to preview videos too from your cloud servers. Once you upload the video, select it and right click to open the menu and select "Play".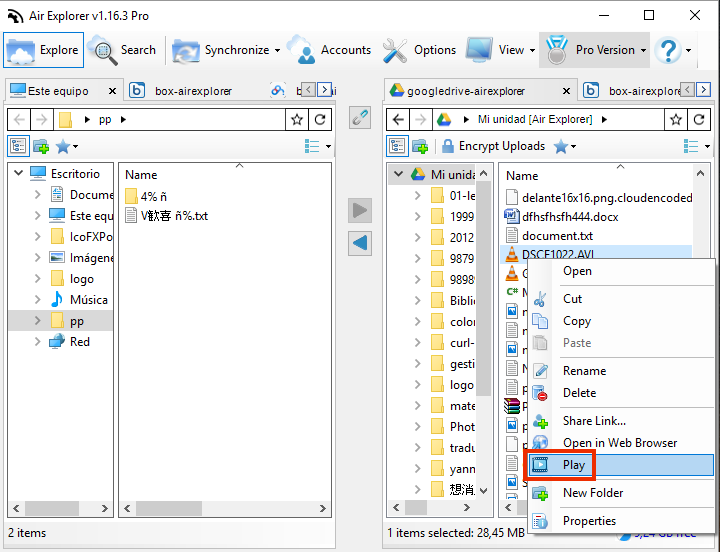 Air Explorer will open your default video player to play the video.
Remember not all the cloud servers allow to play video directly.  These are the cloud servers that should work without problems: Google Drice, Box, Onedrive, Dropbox, Mediafire, Baidu and Yandex.
If your default video player does not play the videos, we recommend you to install VLC Media Player (videolan.org)
You can check more information about more features here:
-Upload and download speed
-How to play cloud storage videos online
-How to manage your clouds recycle bin