Store your data in the cloud with S3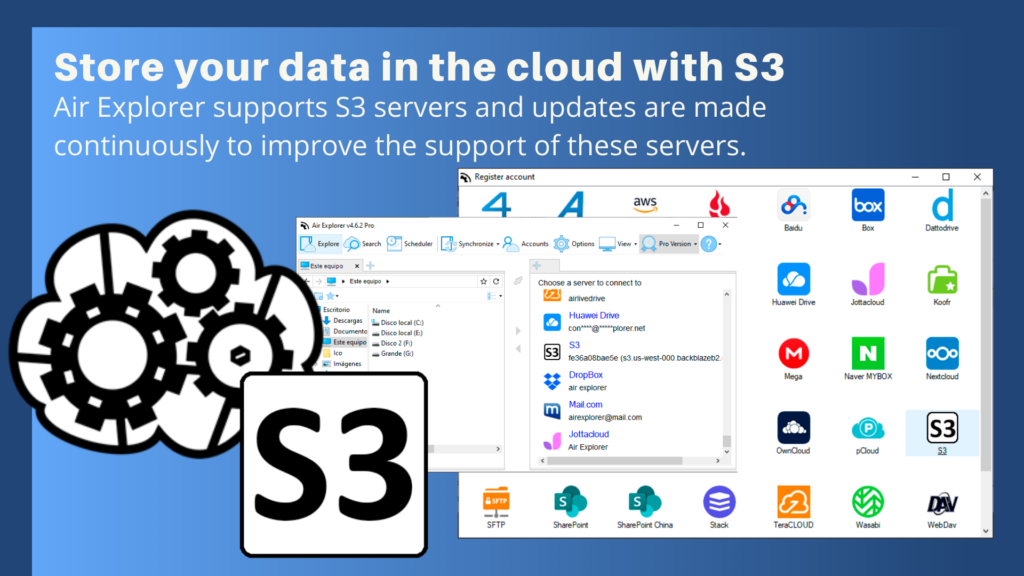 The S3 protocol is a protocol created to store data in the cloud efficiently and allows, among other things, the backup of files at any time and from any location. Air Explorer supports S3 servers and updates are made continuously to improve the support of these servers.
If you want to add a S3 servers to Air Explorer it is very easy. Just, you have to choose the S3 icon. Some S3 servers, such as Amazon AWS S3 and Backblaze, have their own icon.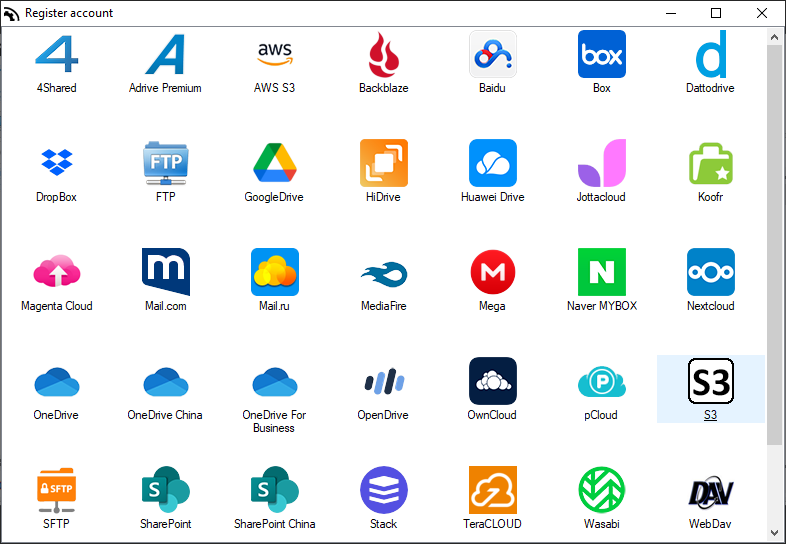 The login details required to add S3 servers can be found on the server web page. You have to add the REST endpoint, the Access Key ID and the Secret Access Key.
In th S3 servers you can created buckets, a bucket is a root folder that contains files. If you don't specify a particular bucket, Air Explorer will show all the buckets that can be accessed with the given credentials.
Some S3 servers can not work with subdomain addressing model. For these servers, you can select the "Path style" addressing model.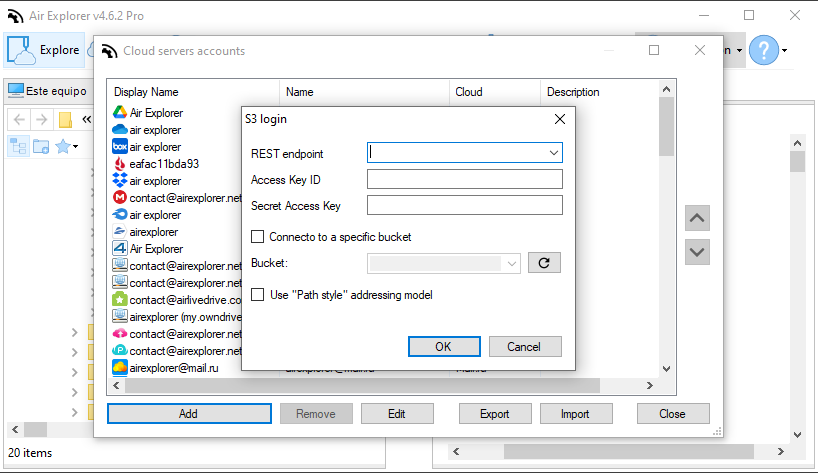 Once you have added the data, you can open your S3 server in Air Explorer and start working with it. You can save and restore files and folders, regardless of its volume, through the application.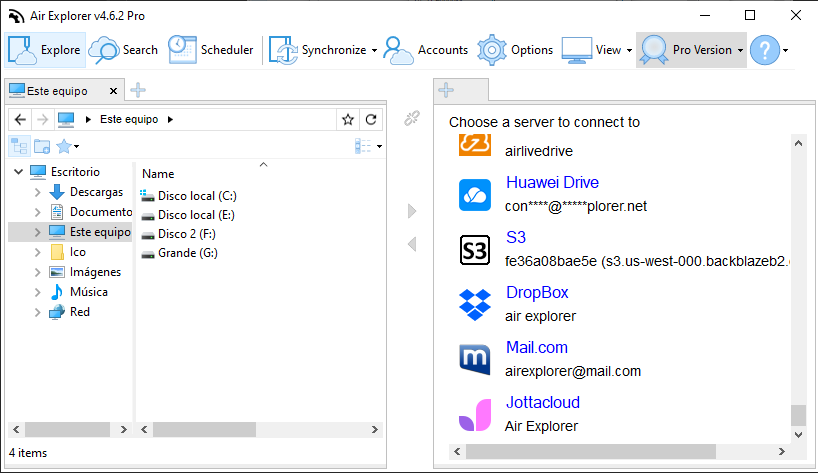 If you have videos uploaded to your S3 server, you can play the videos online with Air Explorer without downloading them to your computer.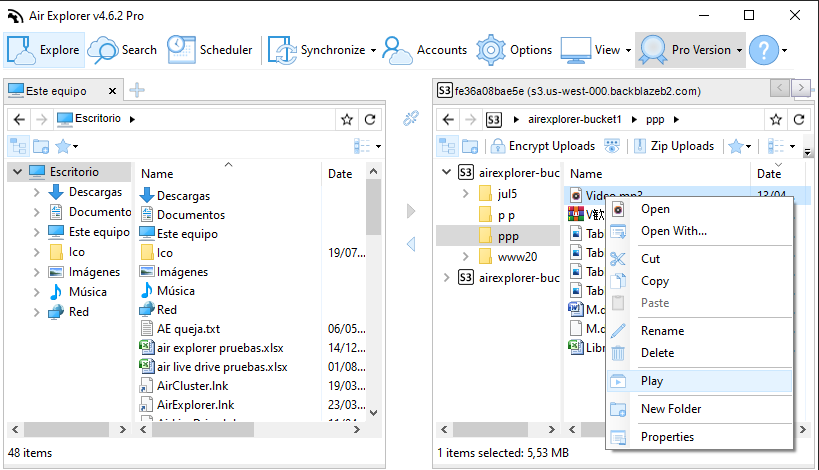 To play the videos, it is recommended to have VLC installed because Air Explorer is optimised for this player and will use it automatically. In case it is not installed, Air Explorer will open the video player that you have configured by default in Windows.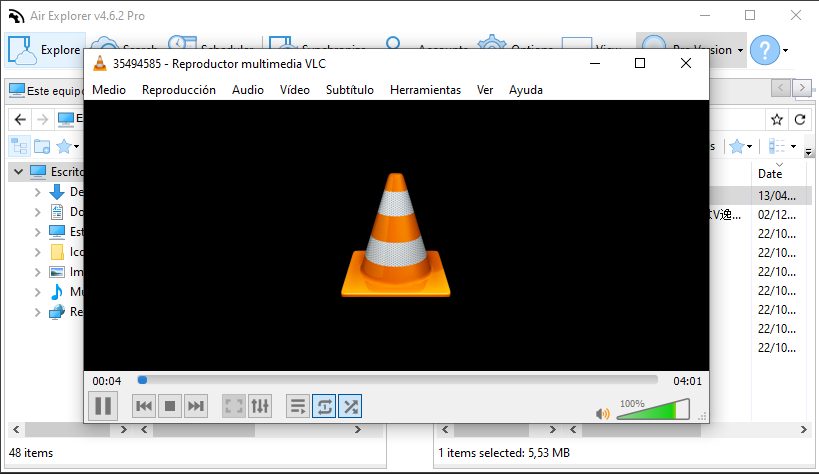 If you need to search for a file on your S3 server, you can use Air Explorer's search tool. This tool has different filters so that you can make your search more effective.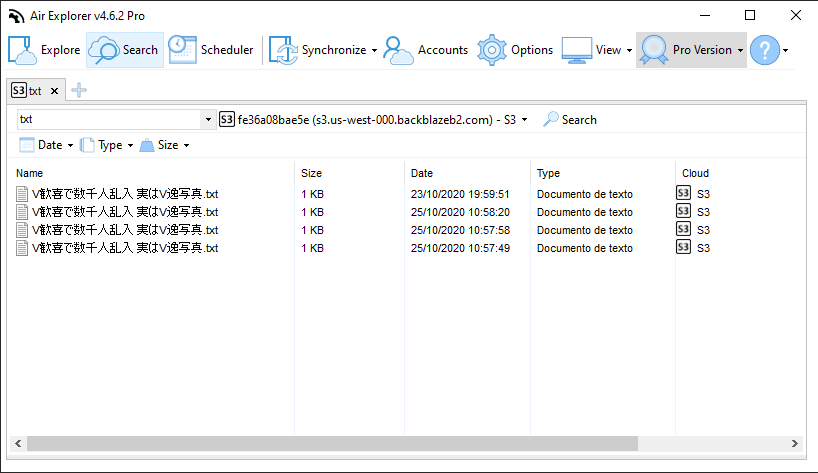 You can also create synchronizations to make any backups of files, images, videos and more. Air Explorer allows you to save synchronizations and schedule them so that they can be done on a regular frequency. This way, your files stored in the cloud will always be up to date.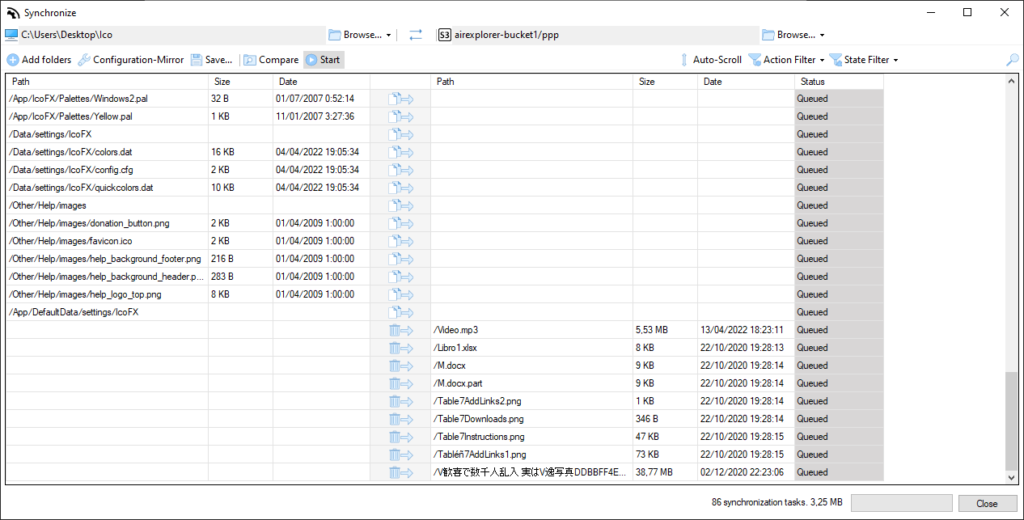 Air Explorer also allows you to encrypt files when uploading them to the S3 server, so you can increase security and privacy when saving your files.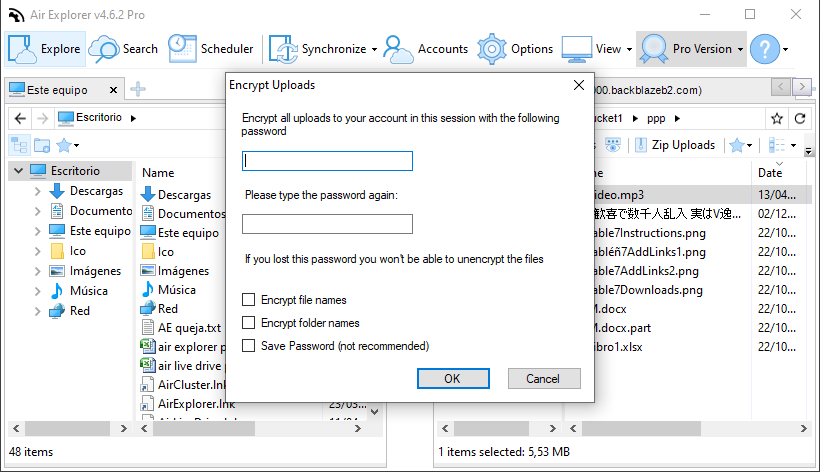 S3 in Air Explorer for Mac
In the Mac version of Air Explorer, you can also add your S3 servers and work with them taking advantage of all the benefits the program has to offer.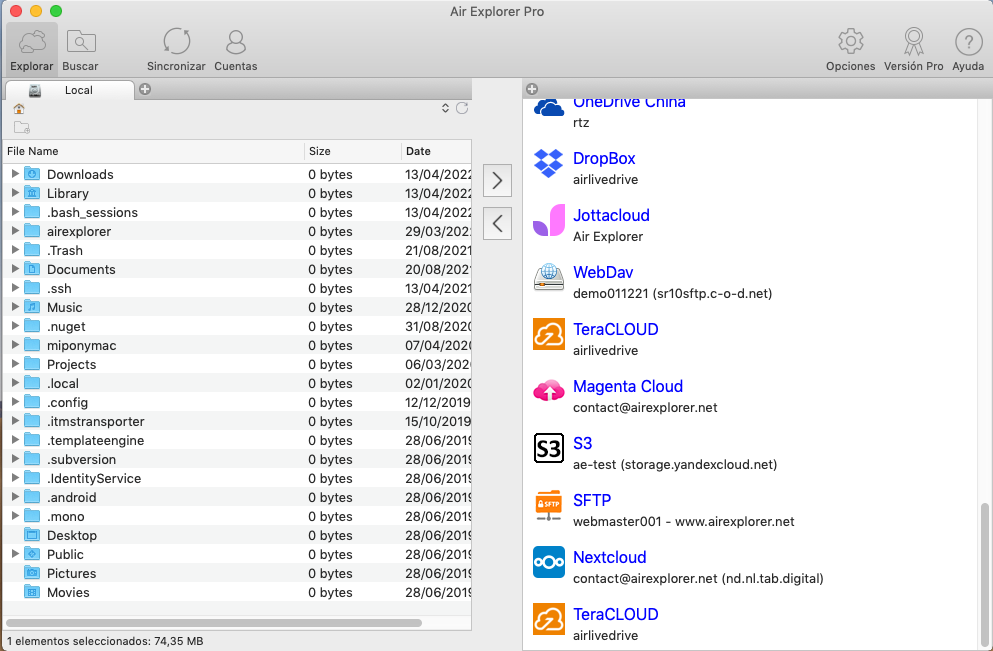 In Air Explorer for Mac you can also make synchronizations to keep your backups up to date.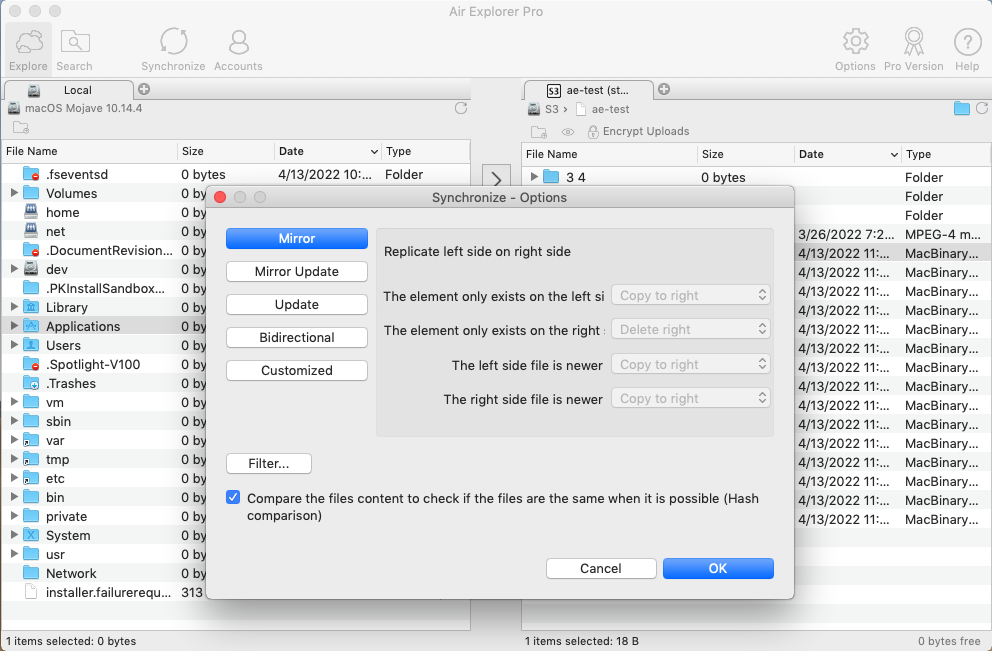 The search tool can also be found in the Mac version of Air Explorer. So, if you need to locate a file, you can use it to find it.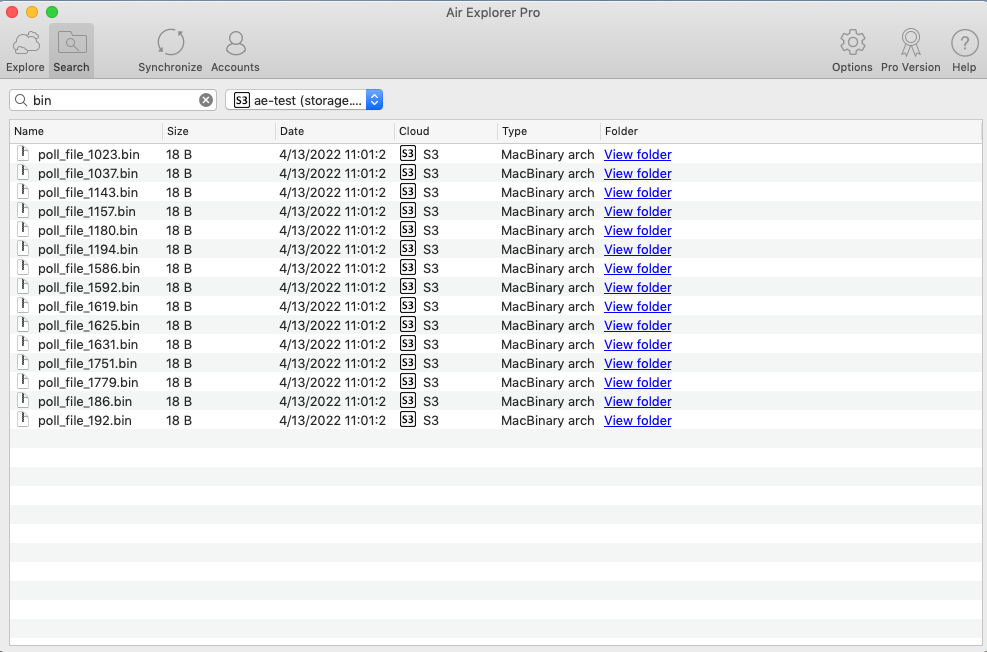 You can check more information here:
–How to use Backblaze in Air Explorer
-Amazon S3 file manager and backup tool