Amazon S3 file manager and backup tool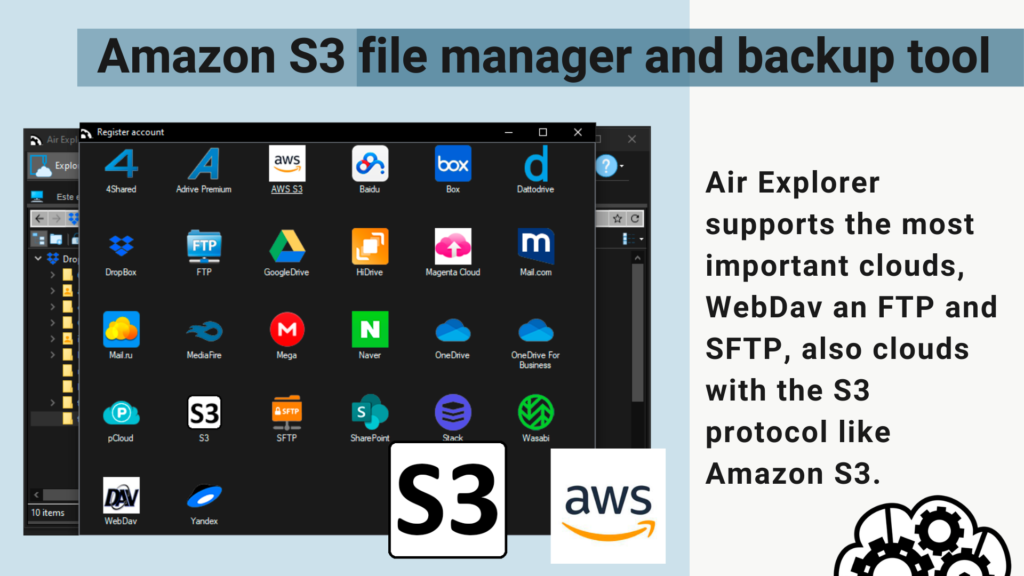 Air Explorer supports the most important clouds, WebDav an FTP and SFTP, also clouds with the S3 protocol like Amazon S3.
Amazon S3 or Amazon Simple Storage Service is one of the most importants cloud storage services and with Air Explorer you can manage your files, make backups or synchronize your folders on your Amazon S3.
To start using Amazon S3, first you have to add your account to Air Explorer.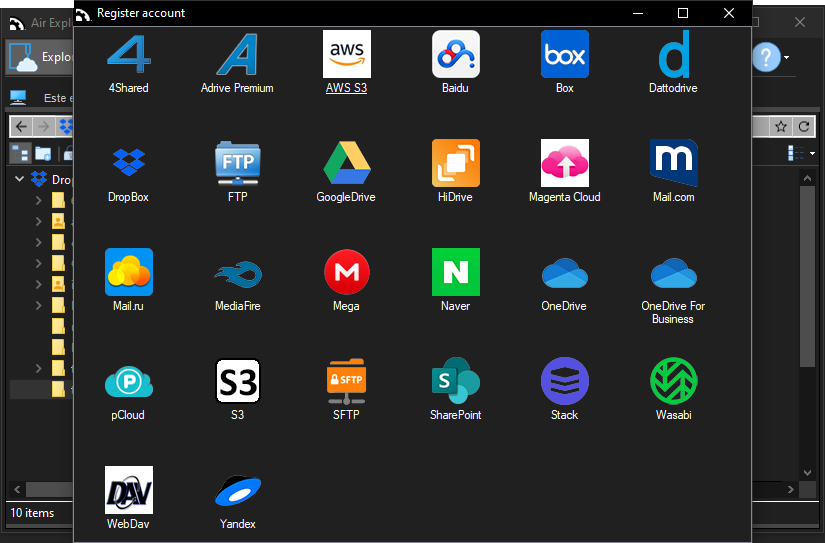 Once you have added your account, you just have to open your cloud in one of the windows.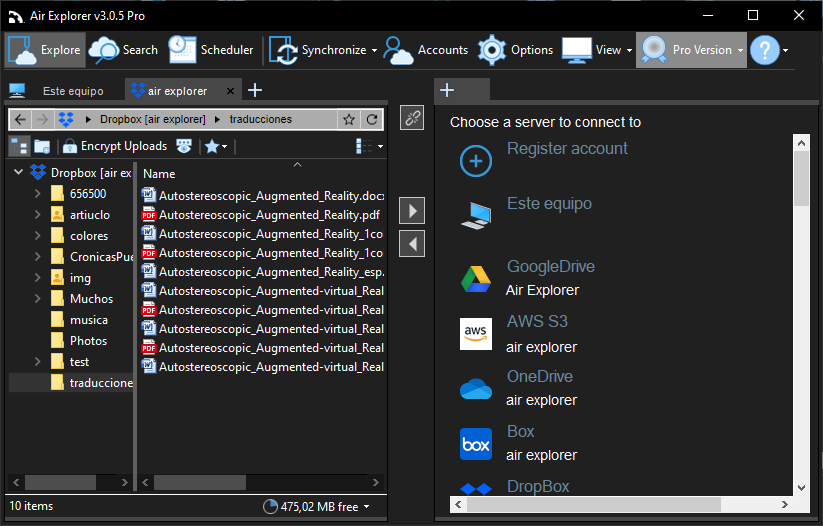 You can upload all your files to your Amazon S3 to share or save them. You can also make your backups in the cloud and use the synchronization tool to keep all the files in your cloud updated.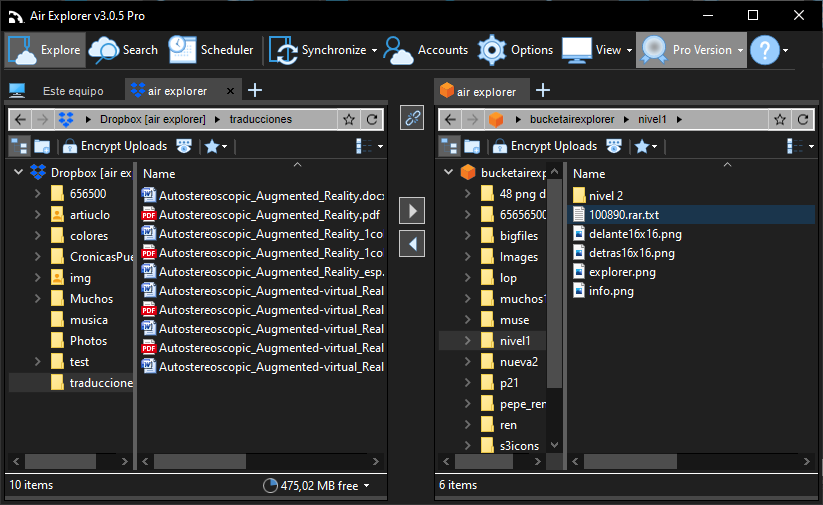 You can check more information here:
-Air Explorer, synchronization and file management tool for Koofr
-How to use Backblaze in Air Explorer
-How to use Opendrive with Air Explorer