View your Shared Drives in Air Explorer
Shared Drives or Google Team Drives is a enterprise storage management system that allows to share spaces to teams, they can store, search, and access their files anywhere. Remember you need a G Suite account to use Shared Drives.
When you add your Google Drive account to Air Explorer, your Shared Drive units will appear in the program. If you already had an account and join a Shared Drive, you do not have to do anything, you can see it directly in Air Explorer.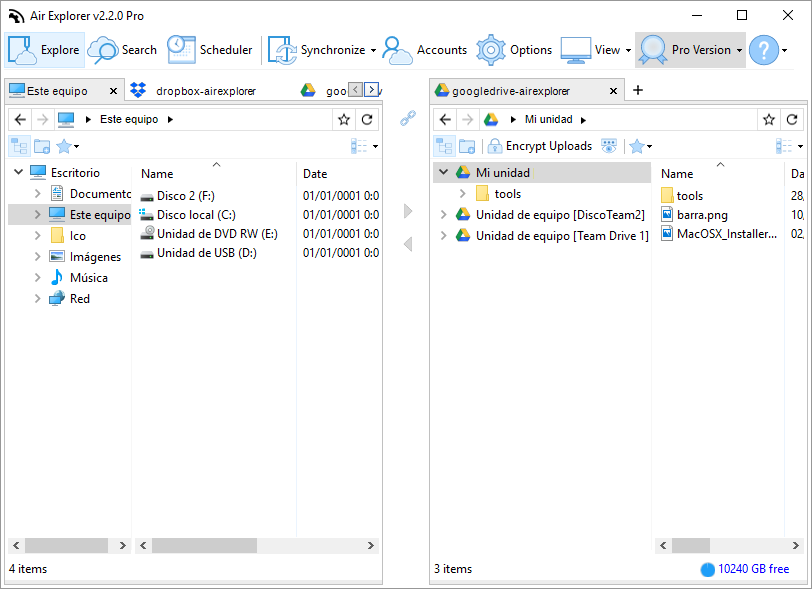 You can check more information here:
-Show and hide shared folders and drives from Google Drive
-Fast transfer files between Google accounts
-Share folder support in Air Explorer