Air Explorer 3.0.3, new version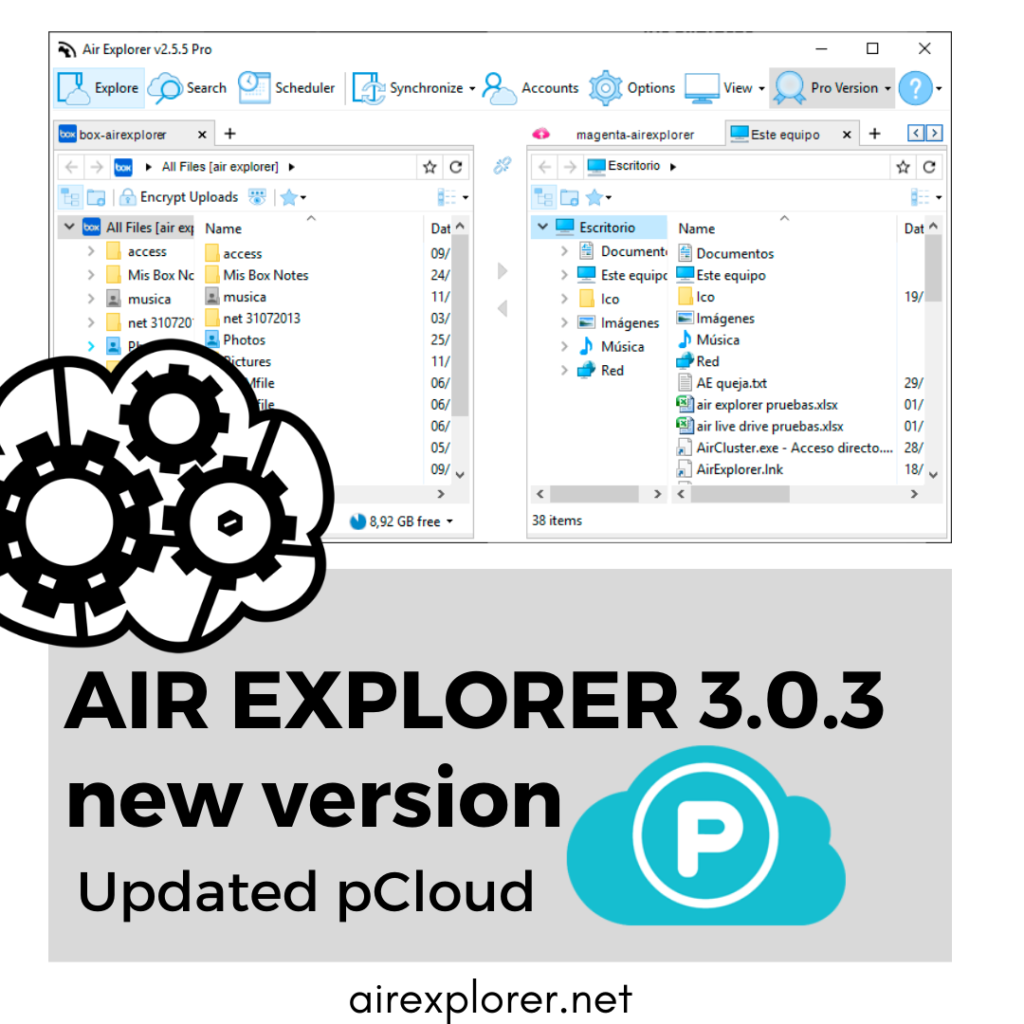 List of changes:
-Updated pcloud support.
-Fixed transfer Google Docs files from Google Drive to OneDrive.
-Option to configure a root folder for SFTP connections.
-Fixed empty recycle bin in Box.
-Fixed uploading very small files to mail.ru.
-Improved stability.
-Updated Simple Chinese translation (thanks to Cooper).