How to use Opendrive with Air Explorer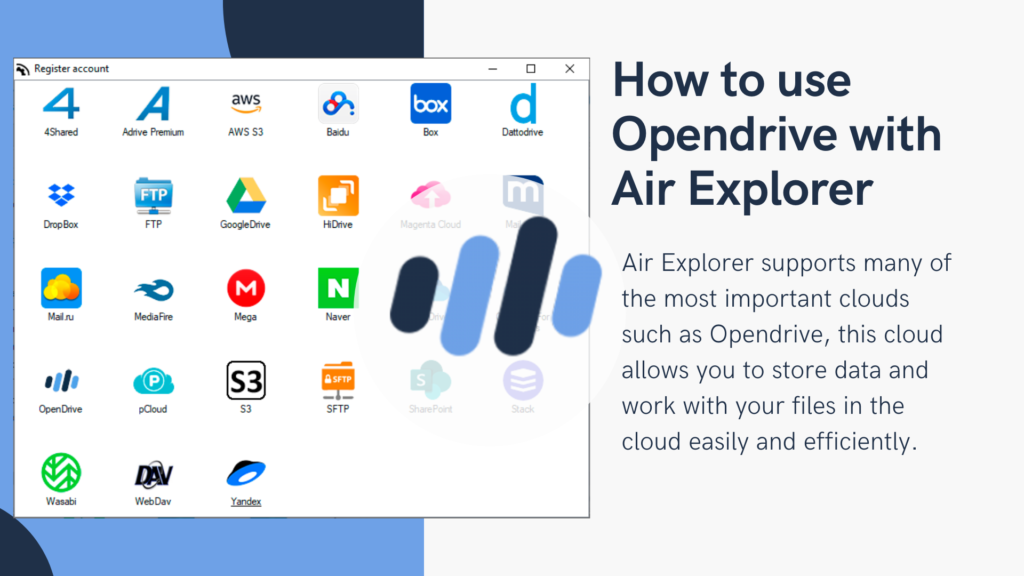 Air Explorer supports many of the most important clouds such as Opendrive, this cloud allows you to store data and work with your files in the cloud easily and efficiently.
Adding Opendrive to Air Explorer is very easy, just select the Opendrive icon.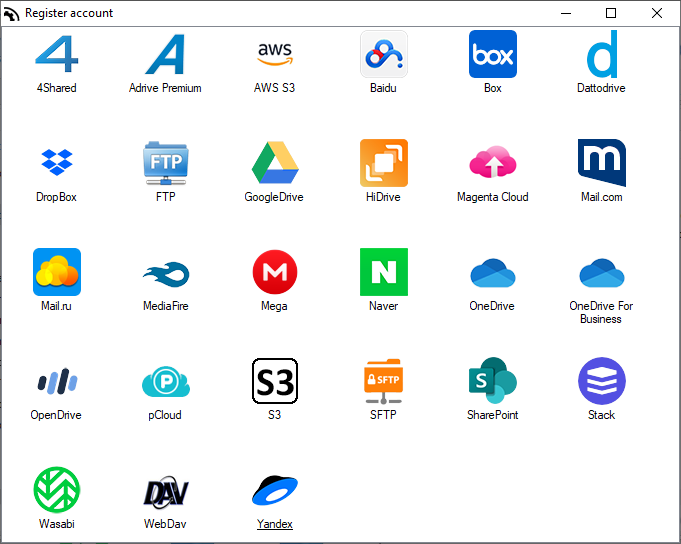 When the login window opens, enter your Opendrive username and password.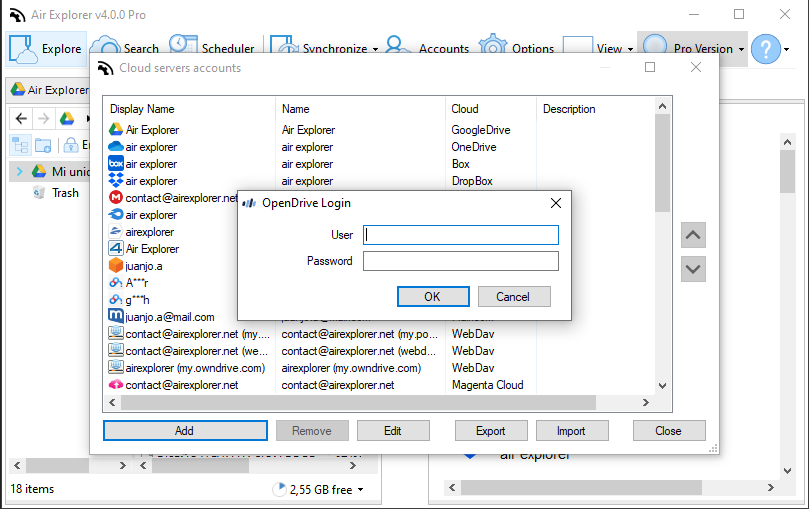 In this way, Opendrive is already integrated into Air Explorer and you can now open it to start working with it.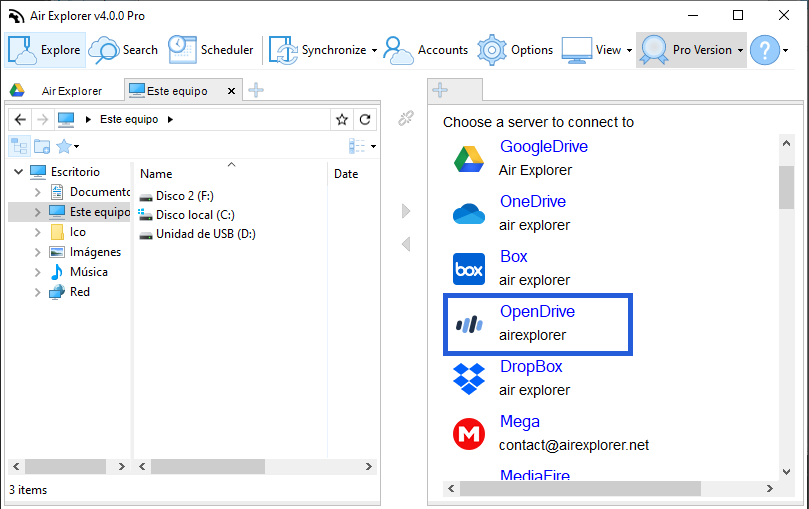 Using Opendrive with Air Explorer you can make backups of your hard drive, folder synchronization between your computer and the cloud or between another cloud and your Opendrive account, etc.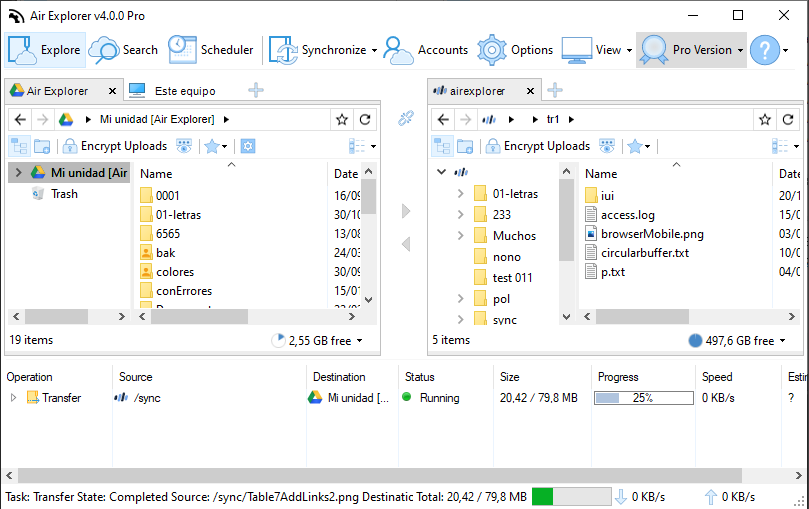 You can check more information here:
-Air Explorer, synchronization and file management tool for Koofr
-How to use Backblaze in Air Explorer
-Amazon S3 file manager and backup tool