Cloud accounts manager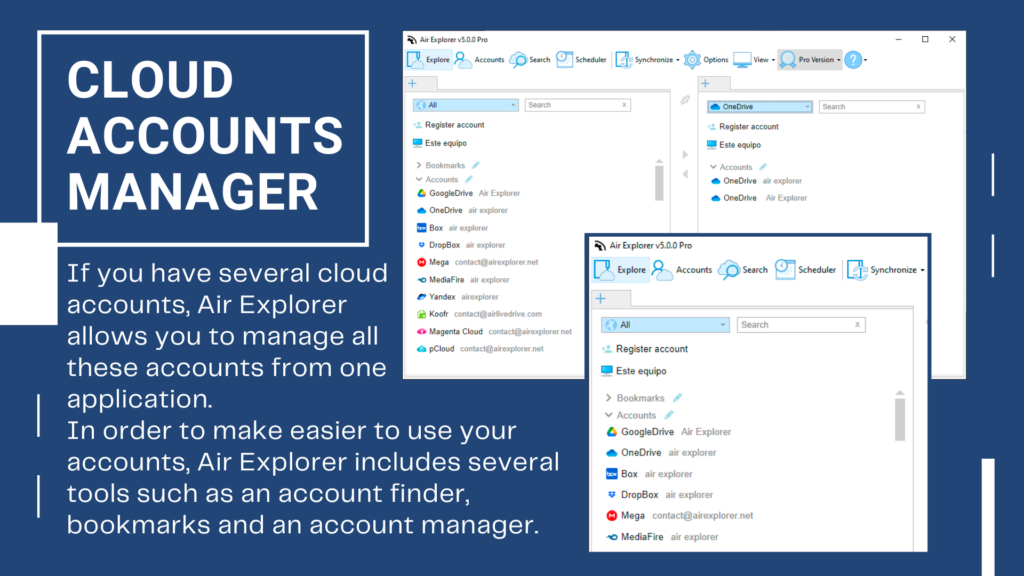 If you have several cloud accounts, Air Explorer allows you to manage all these accounts and upload files from one application. You can add accounts from the most important clouds such as Google Drive, OneDrive, Naver, Box, Dropbox, Yandex, etc. And, you can add multiple accounts from the same cloud. This way, you can have many accounts all managed from Air Explorer. In order to make easier to use your accounts, Air Explorer includes several tools such as an account finder, bookmarks and an account manager.
When you open a new tab, you will find a shortcut to Add accounts, a list of your accounts, bookmarks and an account finder.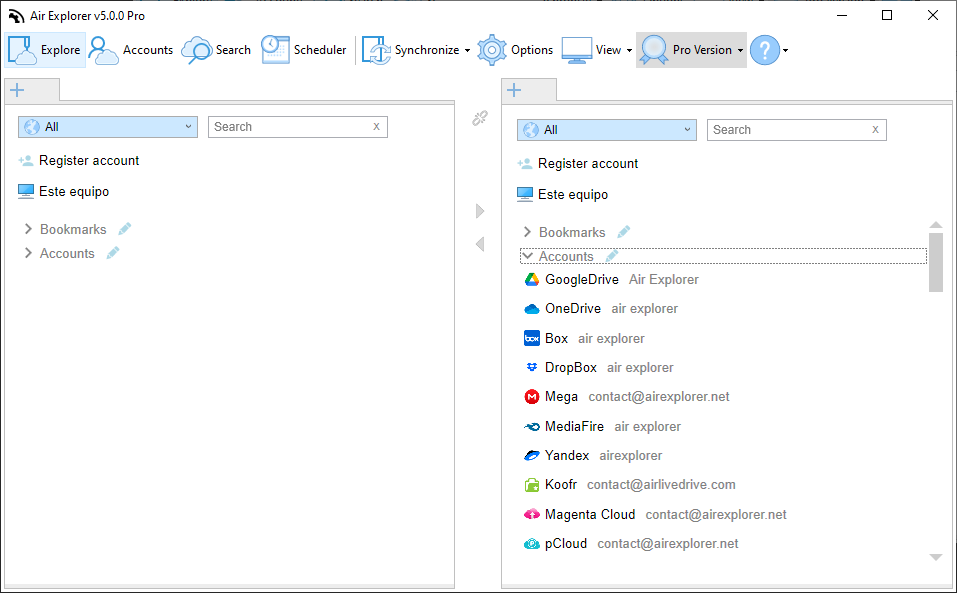 Once you have all your accounts added, it will be very easy to search for them and start working. When you search, you can filter by cloud, or search through all clouds in the search box.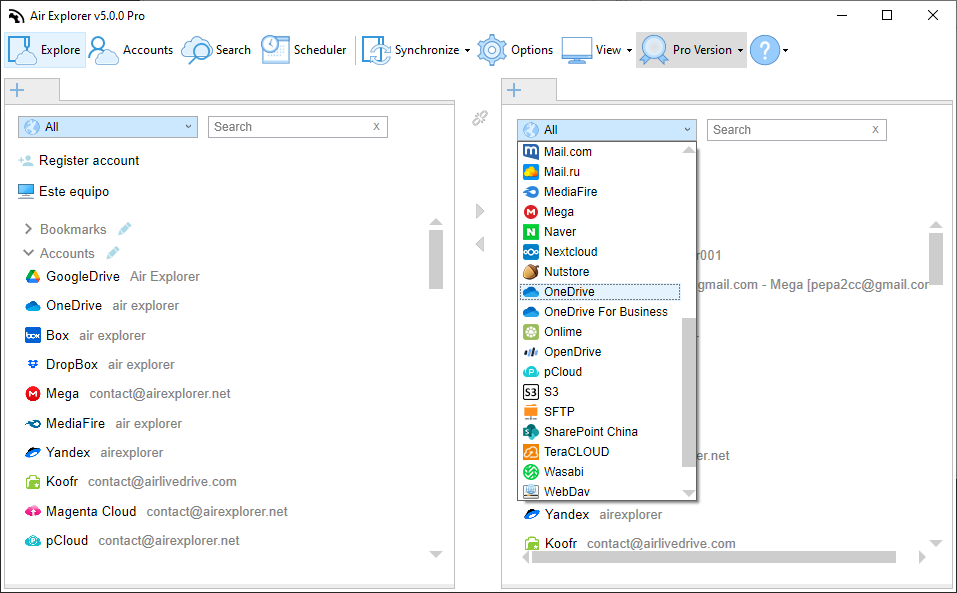 The Accounts window allows you to manage your cloud accounts, do a quick search across accounts and add account categories. By creating a category, you can group your accounts as you want and make them more accessible.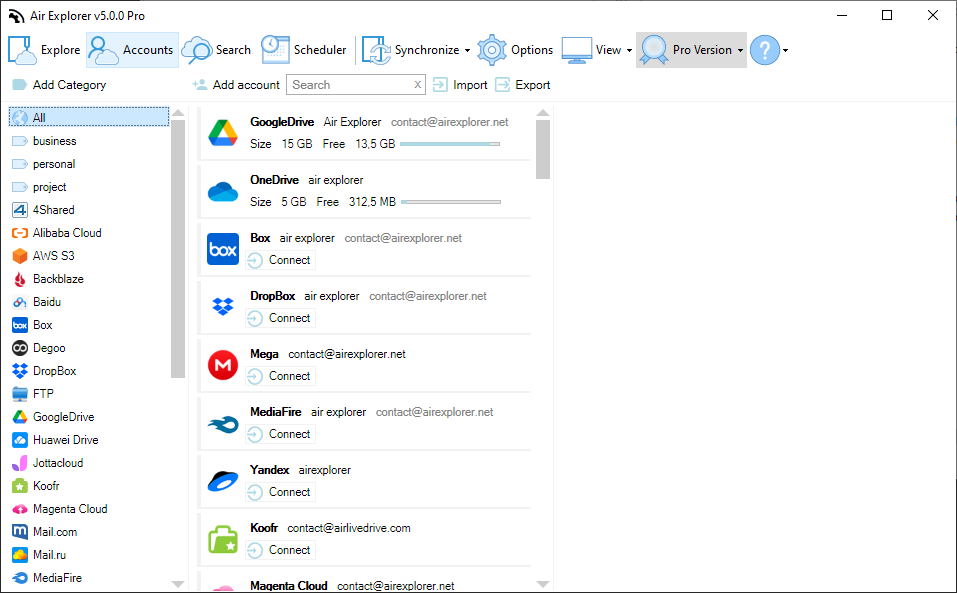 In the Accounts window you can also manage the details and features of your cloud accounts. Each account has its user name, password and you can add a display name, description and category. In addition, each cloud allows particular features that you can configure from this window. For example, in Google Drive accounts, you can choose if you want to see or not Google Drives shared with you.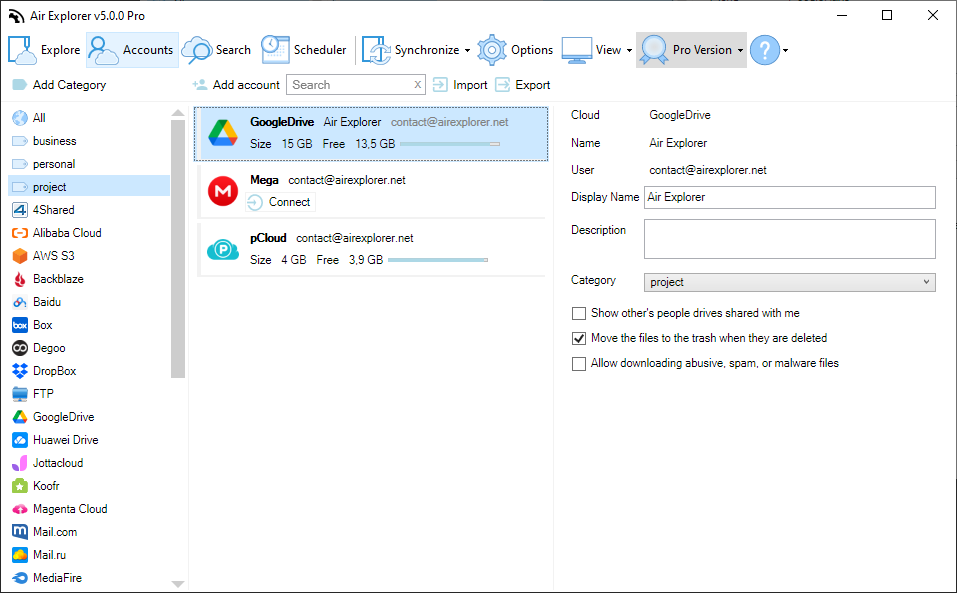 You can check more information about more features here:
-Cloud categories
-Encript your files in the cloud
-How to duplicate cloud files