How to duplicate cloud files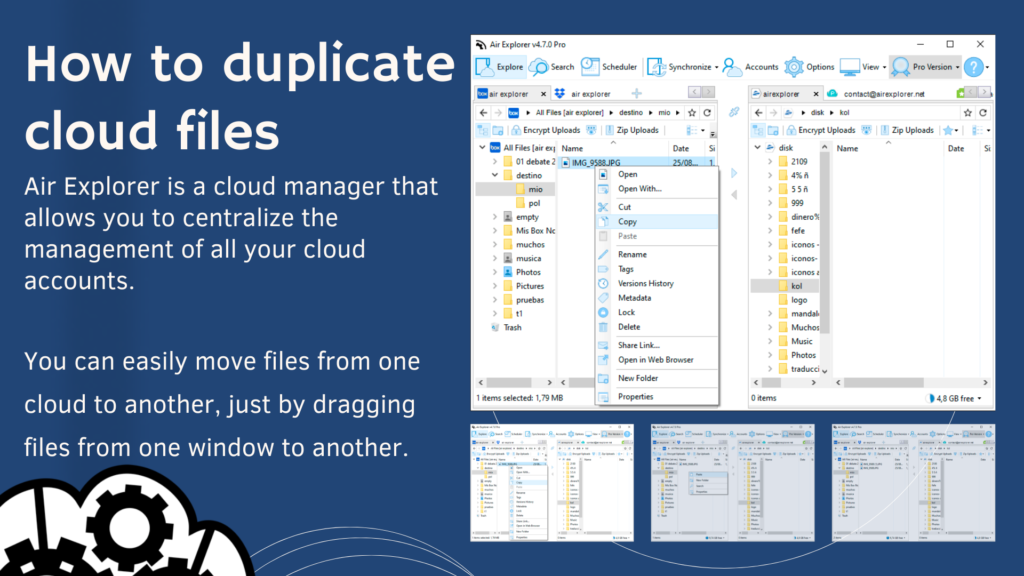 Air Explorer is a cloud manager that allows you to centralize the management of all your cloud accounts. Air Explorer supports the most important clouds of the moment such as Google Drive, OneDrive, Box, Mega, Dropbox, Yandex, etc… so you can add all your clouds to the software and work with all your accounts from a single application.
Once you have added your accounts to Air Explorer, you can open your cloud accounts in the differents tabs and start working with them. You can easily move files from one cloud to another, just by dragging files from one window to another. Another option for transferring files is to copy and paste from one cloud to another. You also have the option to duplicate files and folders in the same cloud.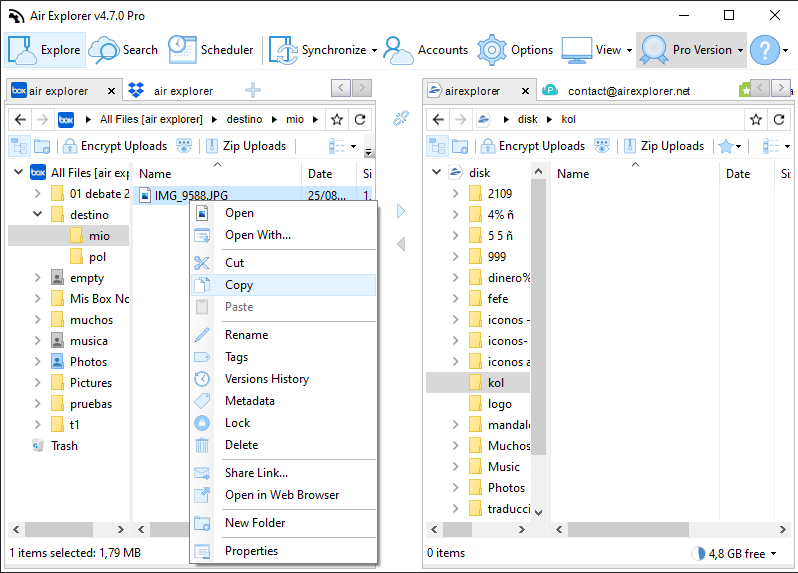 To duplicate files you can select the file you want to duplicate and right-click/copy and right-click/paste. Or you can also use the commands CTRL+C and CTRL+V. Air Explorer will create a new file on the same folder and will append a number to the file name.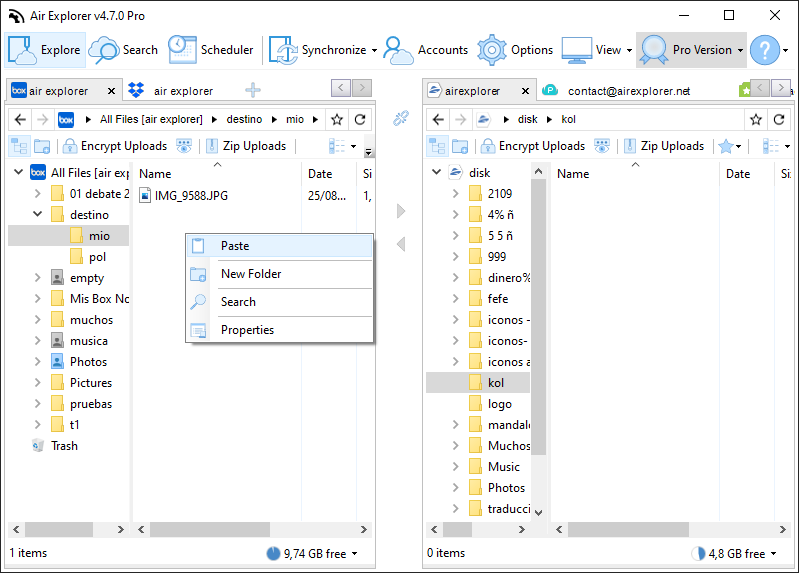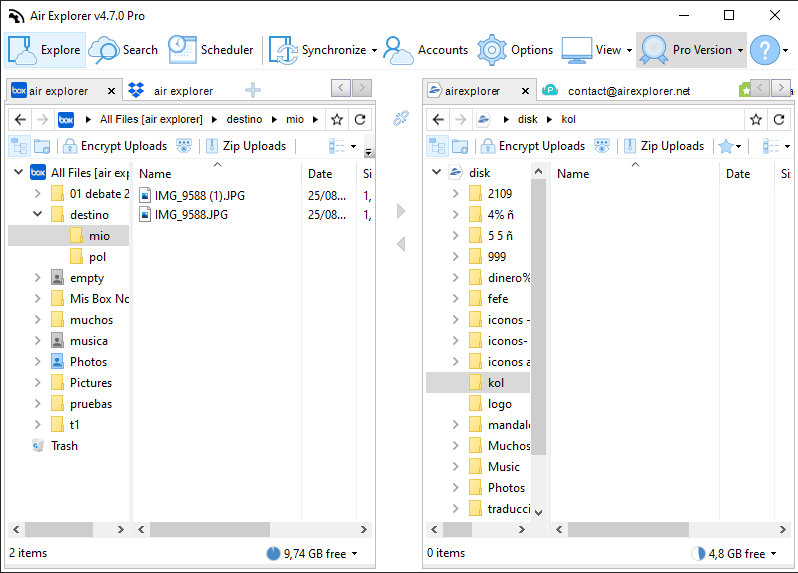 Air Explorer not only allows you to copy files, it also allows you to move files between clouds.
You can check more information about more features here:
-Clouds upload and download speed
-How to bulk rename files in the cloud using Power Rename
-Edit directly your files in the cloud