Cloud categories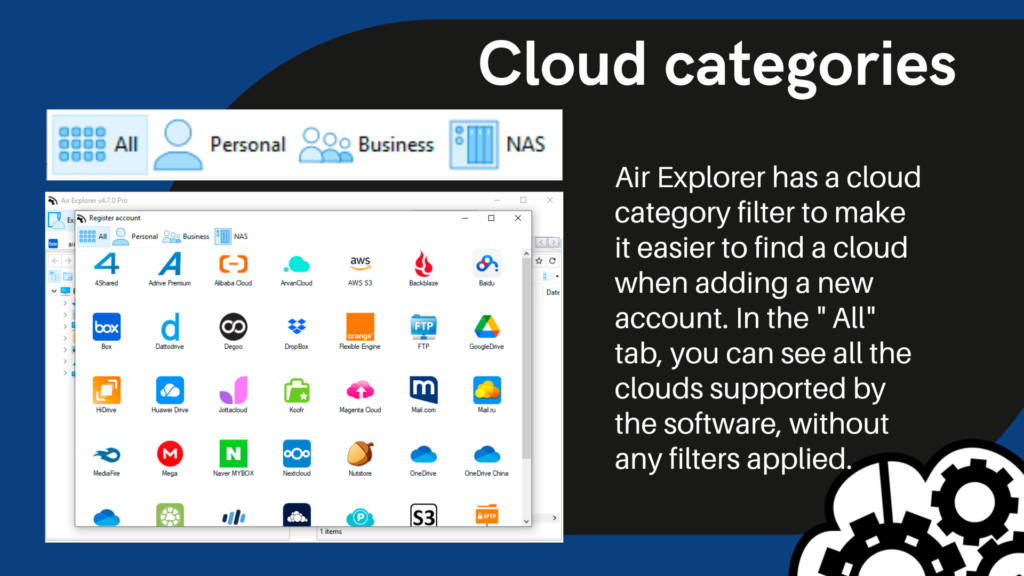 Air Explorer is a cloud manager that supports the best cloud storage services. The software has so far added 38 clouds, but you can also add any server with WebDav, FTP, SFT and S3 protocols as Air Explorer is configured to support them. In this way, with only one program you have access to all your clouds and you can easily manage the files you have stored in the cloud.
When you want to organise your files, just open Air Explorer and you will have access to all your clouds. You can move your files from your computer to any cloud or transfer files between clouds, as well as create synchronizations to move files and schedule them to run regularly.
Air Explorer has a cloud category filter to make it easier to find a cloud when adding a new account. In the " All" tab, you can see all the clouds supported by the software, without any filters applied.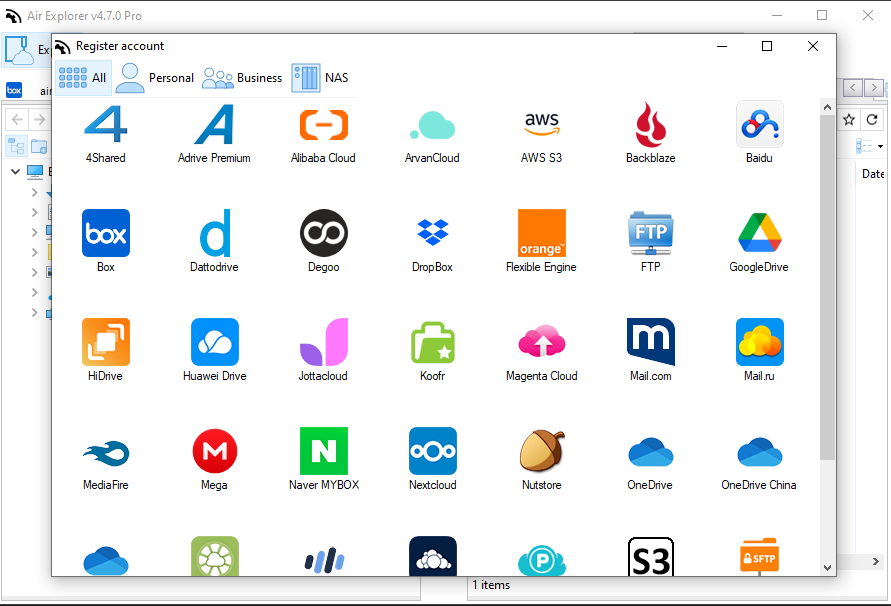 If you choose the Personal tab, you can see the clouds supported by Air Explorer that are commonly used for personal use.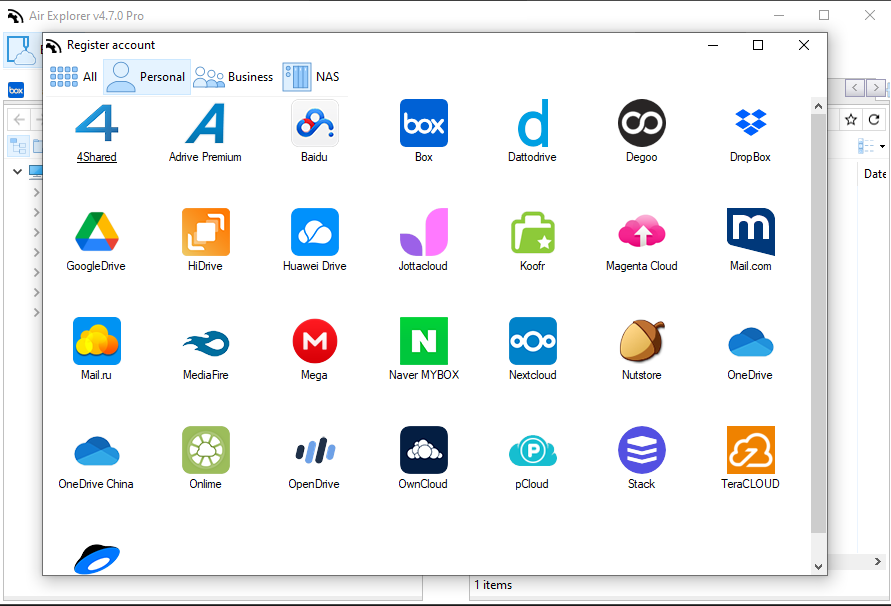 The Business tab shows the clouds that are usually used for work, such as SharePoint, Onedrive for Business, Amazon Web Service S3 or Alibaba Cloud.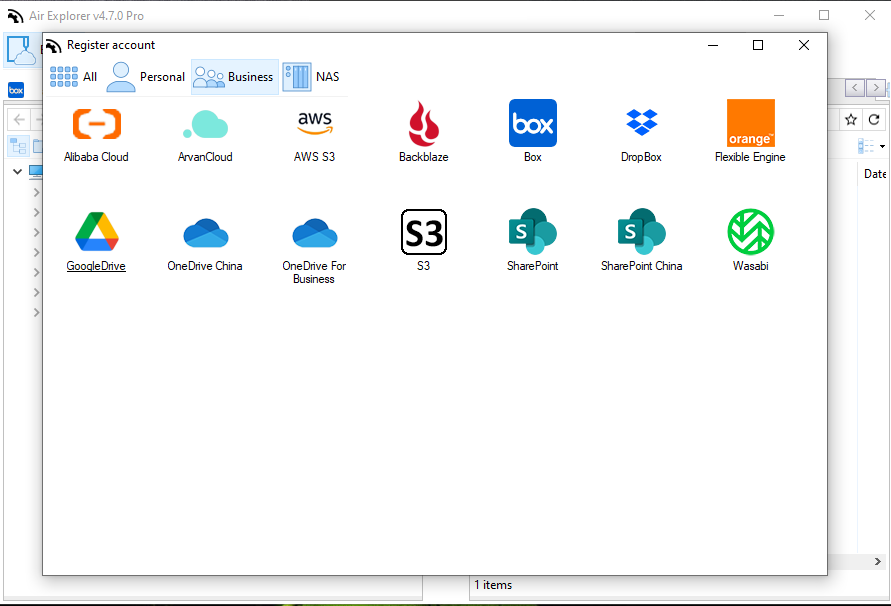 And the Nas tab, includes the protocols that Air Explorer also supports, such as FTP, SFTP and WebDav, and white label clouds as Nextcloud and OwnCloud.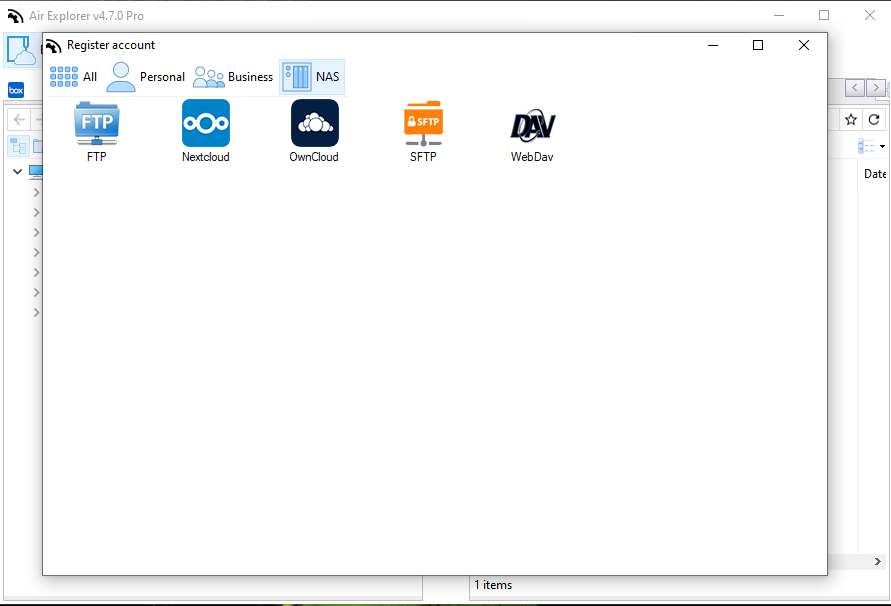 You can check more information about more features here:
Encript your files in the cloud
How to duplicate cloud files
Clouds upload and download speed