How to import and export cloud accounts in Air Explorer
Import an export cloud accounts is possible in Air Explorer.
Once you have added for the first time your cloud accounts, you can choose in the Accounts Windows the option to export the list of accounts. You will be asked for a file name to save the exported list and a password to protect it.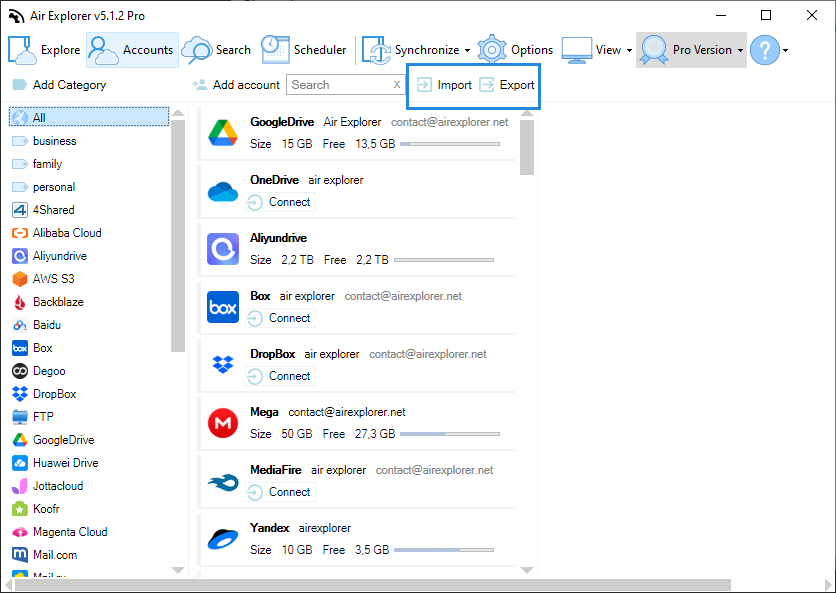 You can select multiple accounts and export/import only those accounts.

Once you save the accounts list, you can restore the list in the same or another computer.
You can check more information about more features here:
-How can I migrate all logins/passwords from all cloud stores?
-Show free and used space in Air Explorer
-Files History in Air Explorer
-Views in Air Explorer