Show free and used space in Air Explorer
In the lastest Air Explorer version, we have included a new panel with a pie chart to show the used and free space more clearly.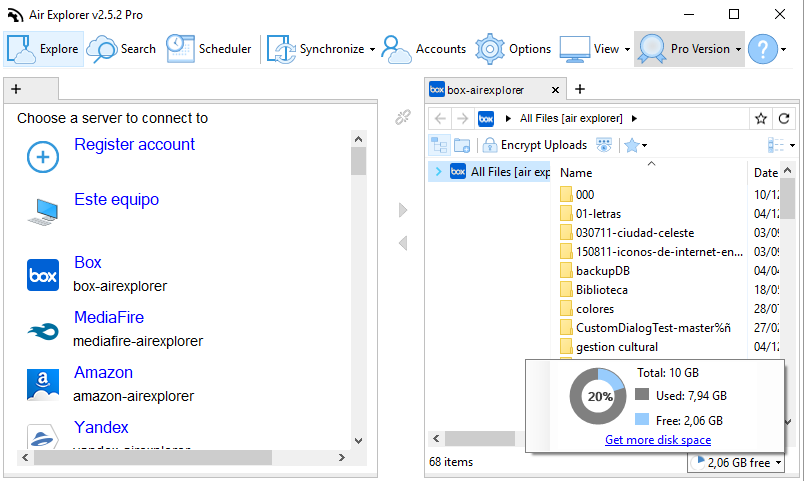 In the graph the space used is represented in gray and the free space is in blue. It is a very useful tool to control the space of your cloud.
You can check more information about more features here:
-Upload and download speed
-How to play cloud storage videos online
-How to manage your clouds recycle bin