How to upload your files to OneDrive from your mobile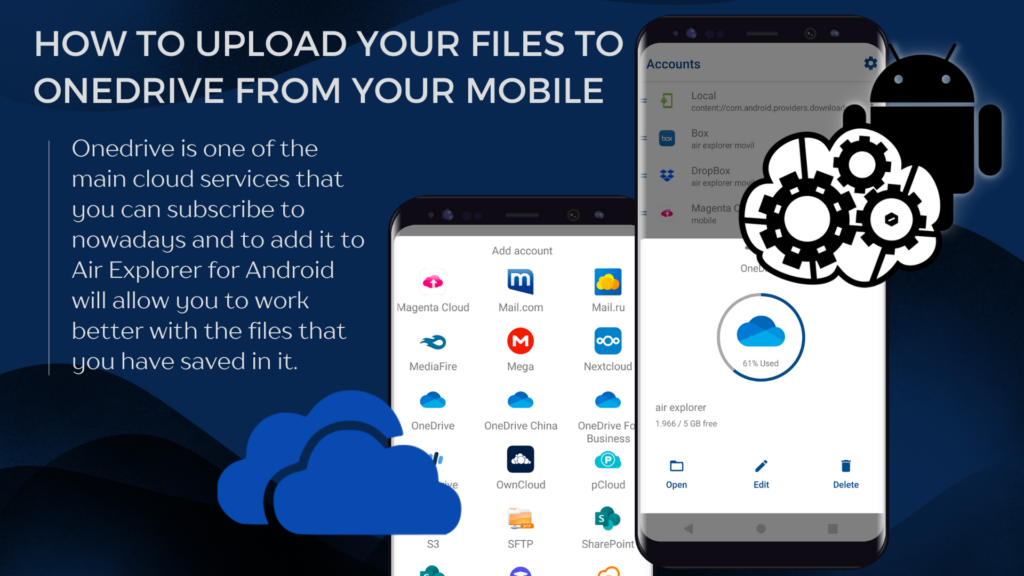 Air Explorer for Android supports the most important clouds of the moment, including Google Drive, Mega, Dropbox, Box, OneDrive and more. Onedrive is one of the main cloud services that you can subscribe to nowadays and to add it to Air Explorer for Android will allow you to work better with the files that you have saved in it.
Once you have added your Onedrive account to Air Explorer for Android you will be able to upload files, create folders and manage the files in your account. Also, if you have more Onedrive or other cloud accounts, you can add them to Air Explorer for Android, so you can easily copy files from one cloud to another and make synchronizations.
The first step to working with your Onedrive files from Air Explorer for Android is to add the account.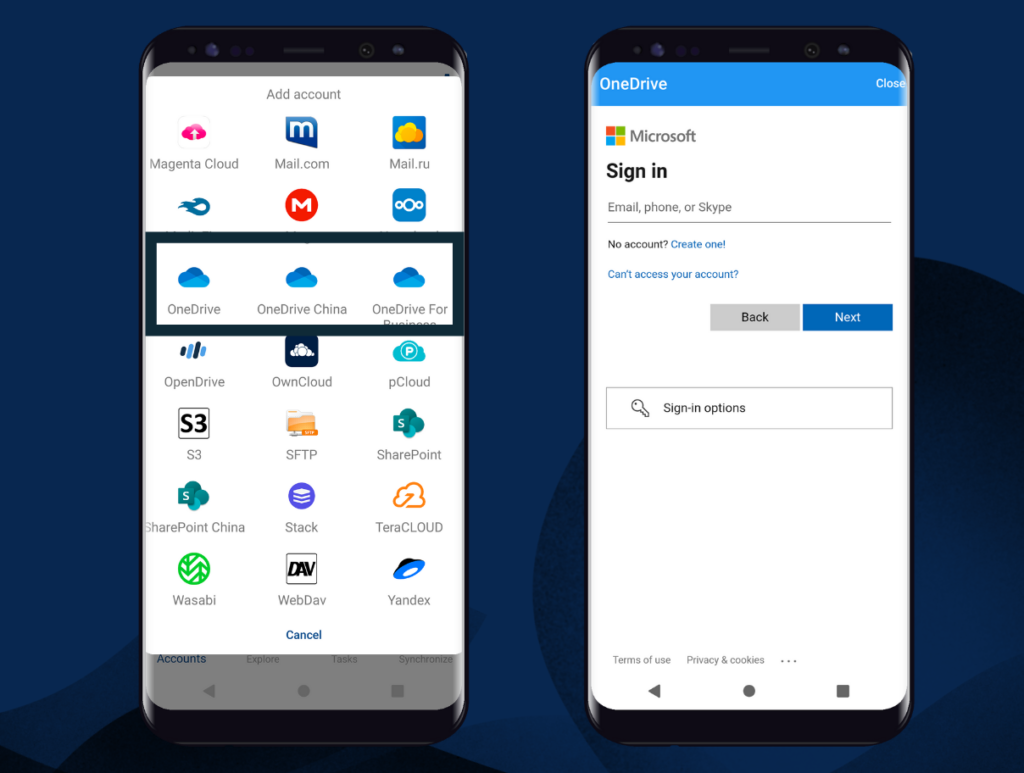 The next step is to open your Onedrive account. The account opens in the Explore screen where you can manage your files.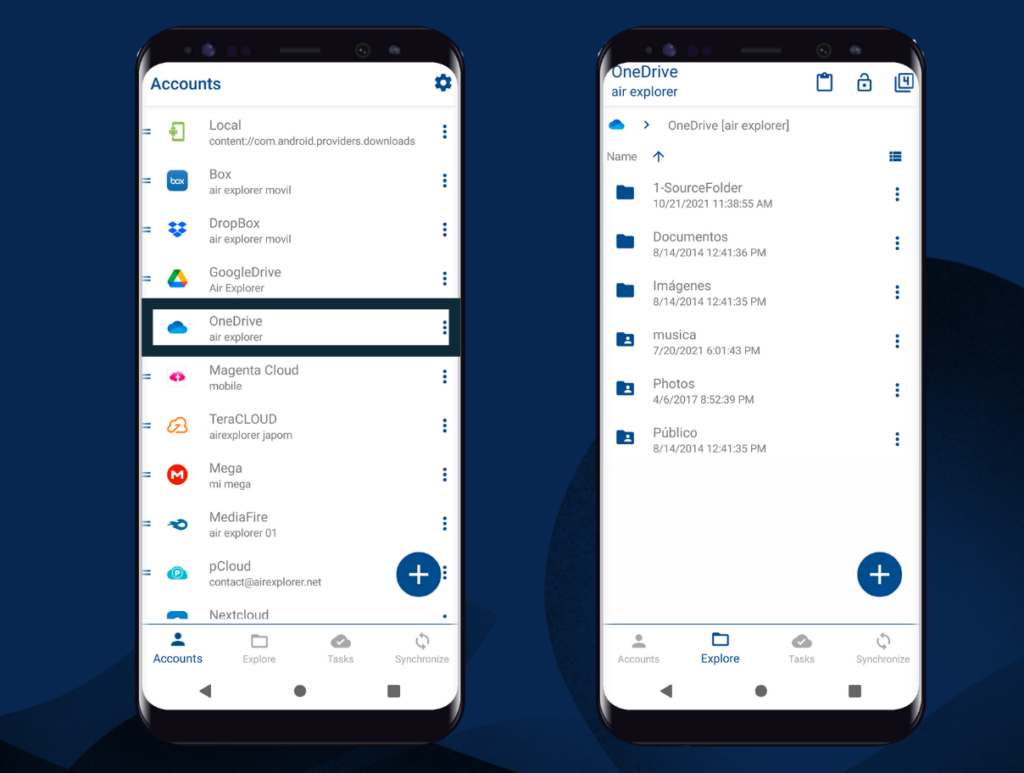 From the Explore screen with your Onedrive account, you can copy and paste files and create new folders. In the Tasks screen you can control the tasks you have started such as copying and pasting to another cloud.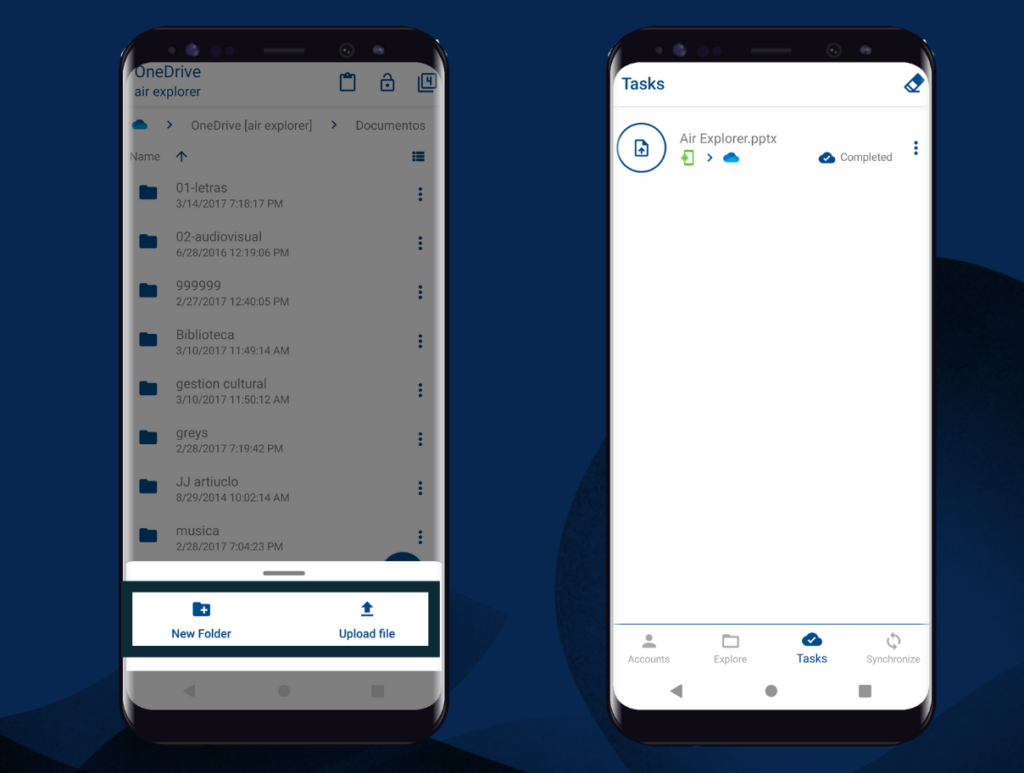 You can check more information here:
-Transfer files between clouds with Air Explorer for Android
-Air Explorer for Android