Transfer files between clouds with Air Explorer for Android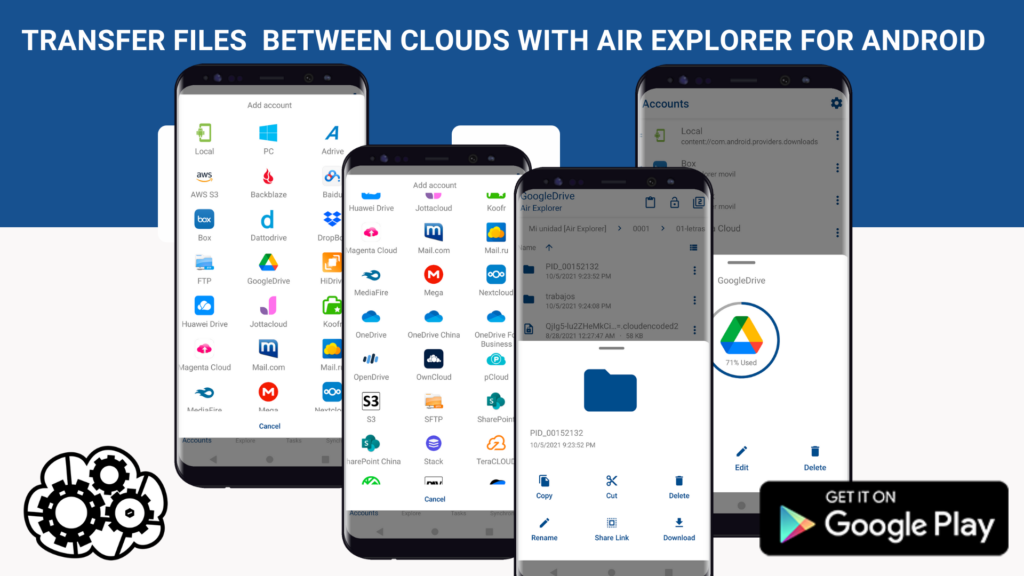 Air Explorer for Android is a useful tool to manage your clouds from your smartphone. The app allows you to add the most important clouds and work with them. With Air Explorer for Android you can move files from one cloud to another, make synchronizations, create folders and sort your files, all from your smartphone.
Getting started is very easy. First download it from Google Play.

Once installed, you can follow these steps to start using it:
1.Add the cloud accounts you want to work with.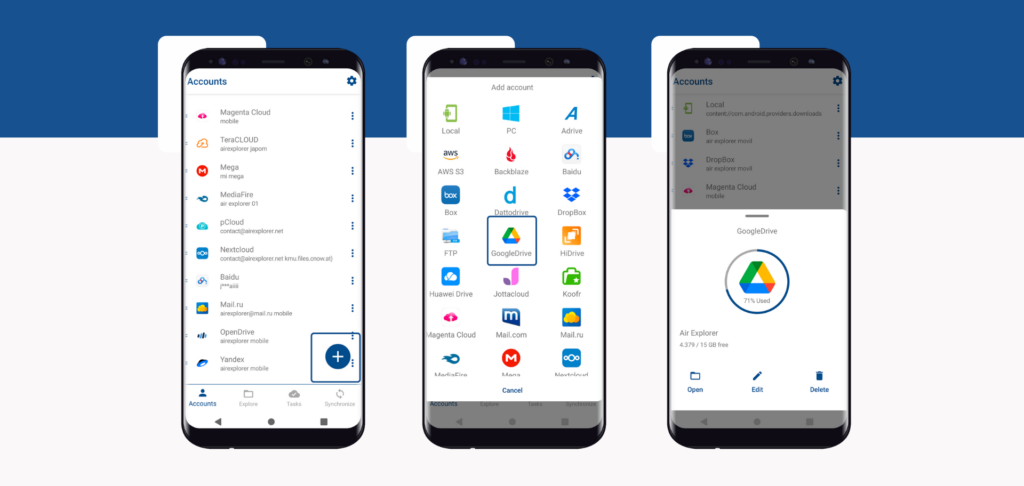 2.When you have added the accounts, you connect them and you can check the free storage space.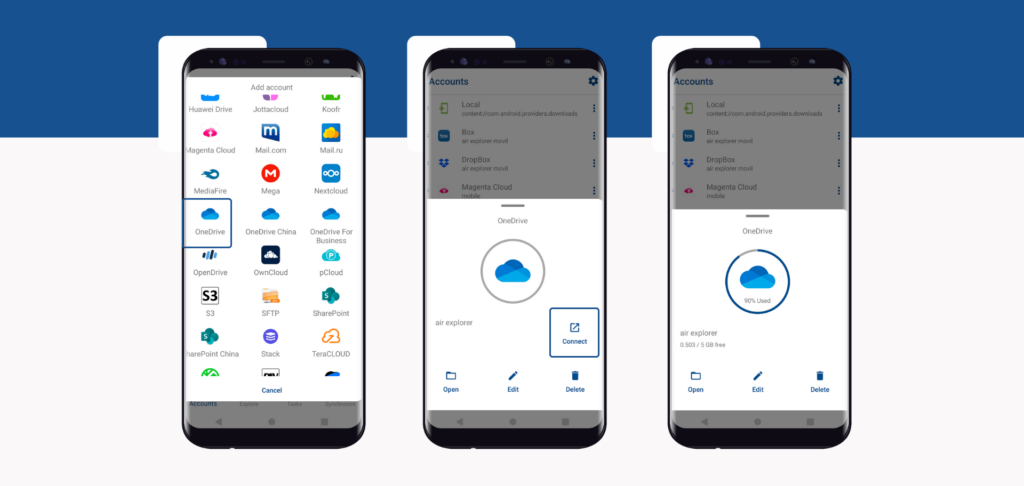 3.In the Explore window, you can browse your Google Drive account and copy the file or folder you want.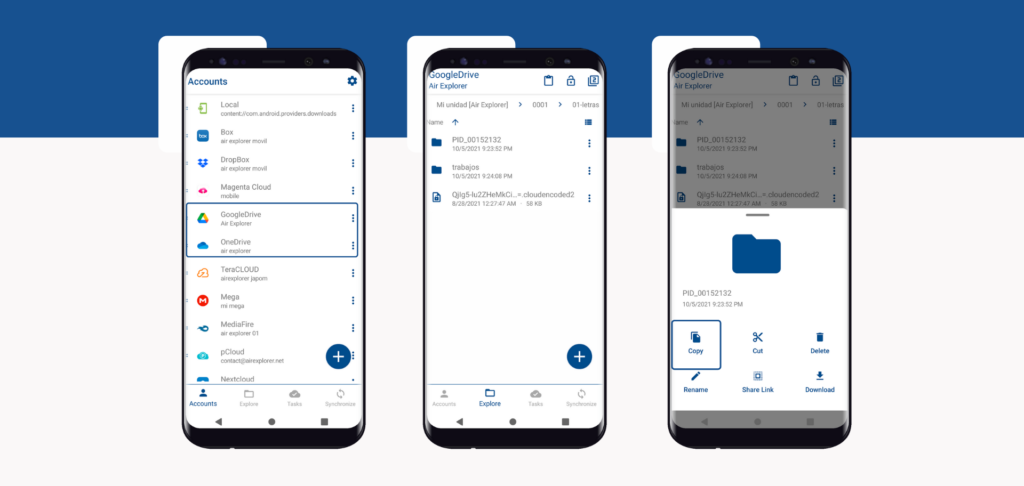 4.In the Explore window, using the multiple tabs you can have both accounts open. So you can have another tab with your Onedrive account and paste the file or folder you want to transfer.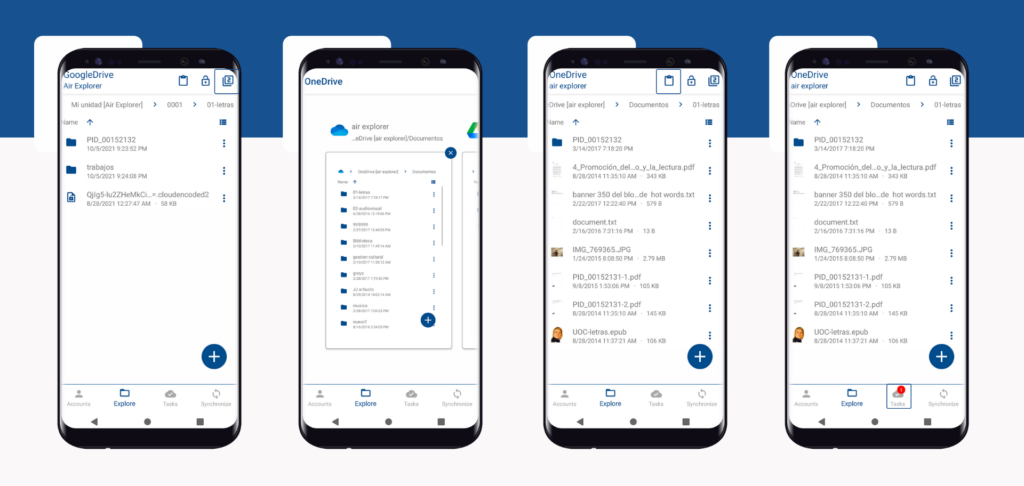 5.When you start a process, it is marked in the Tasks window. And, when you open the Tasks window, you can monitor the process, check the source and destination, how the process is running and if there have been any errors in transferring the files. From this window, you can also stop the process and cancel it.