Synchronization feature in Air Explorer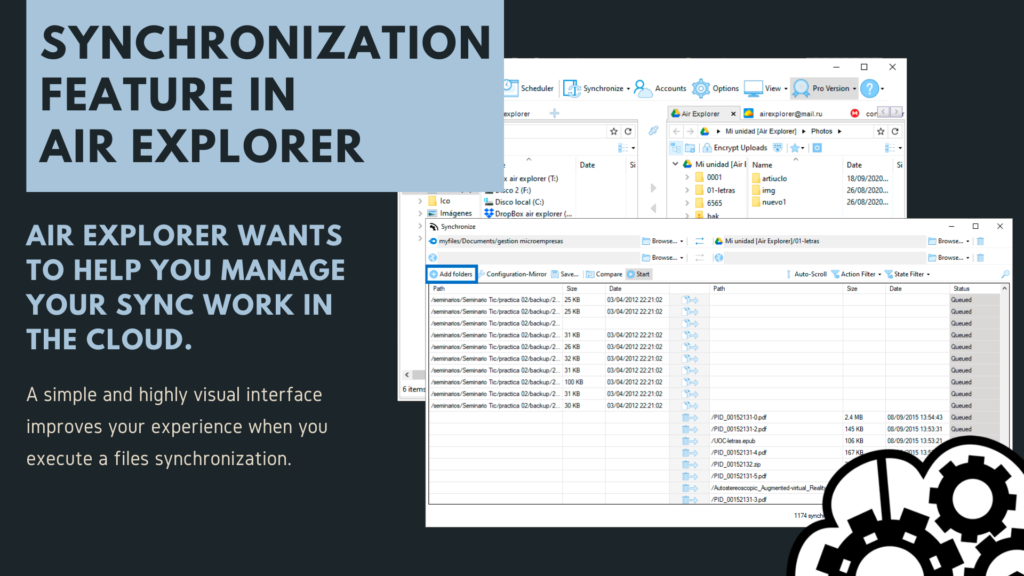 Air Explorer is a cloud account manager with numerous features that make your work with the cloud easier. When you work with your clouds, uploading your files, keeping them safe and updating them are the most common actions you do, for this the software has been improving its synchronization tool.

Air Explorer wants to help you manage your sync work in the cloud. On the one hand, Air Explorer allows to add the most important cloud accounts that exist at this time. And, on the other, a simple and highly visual interface improves your experience when you execute a files synchronization.

The synchronization tool allows you, in addition to a simple synchronization between folders, to create multiple synchronizations, encrypt files and save synchronizations to repeat them or to schedule them automatically.

MULTIPLE SYNCHRONIZATION
If you want to synchronize multiples folders, you have the option of adding another pair of folders to synchronize with the same characteristics as the first one. Folders can be from different clouds or from the same cloud.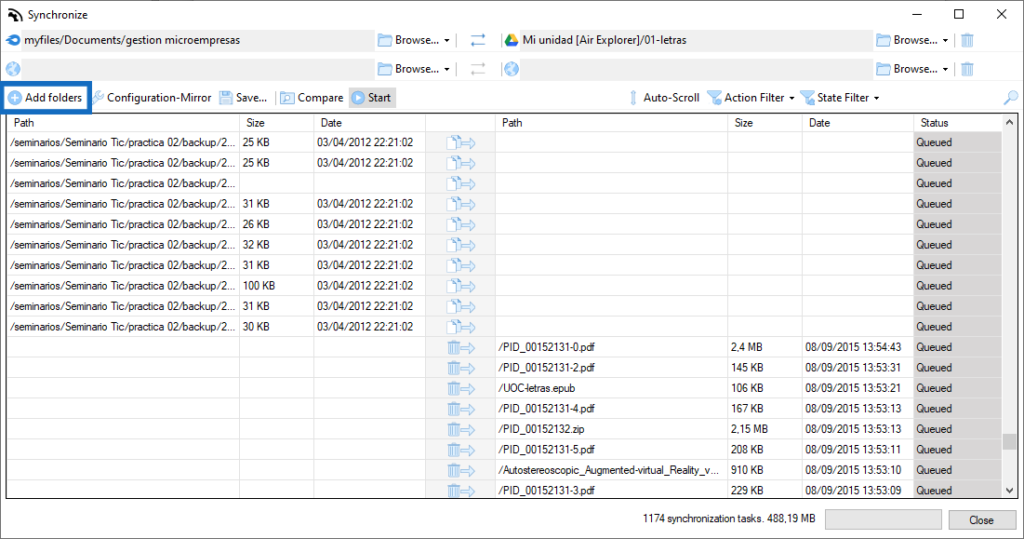 How can I synchronize folders?

ENCRYPTED SYNCHRONIZATION
If you want more security you can synchronize files between your computer and the cloud by encrypting the files when you upload them. You can also encrypt the name of the files.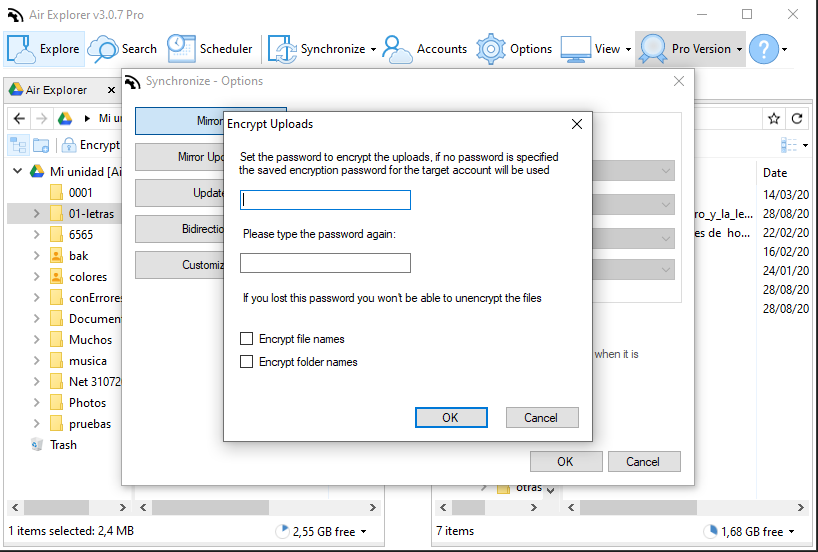 How to synchronization files between my computer and the cloud by encrypting the files when uploading them.

SAVE SYNCHRONIZATIONS
Once you have chosen the clouds to synchronize, you can save the synchronization to repeat it whenever you want or to be able to schedule it to be done automatically.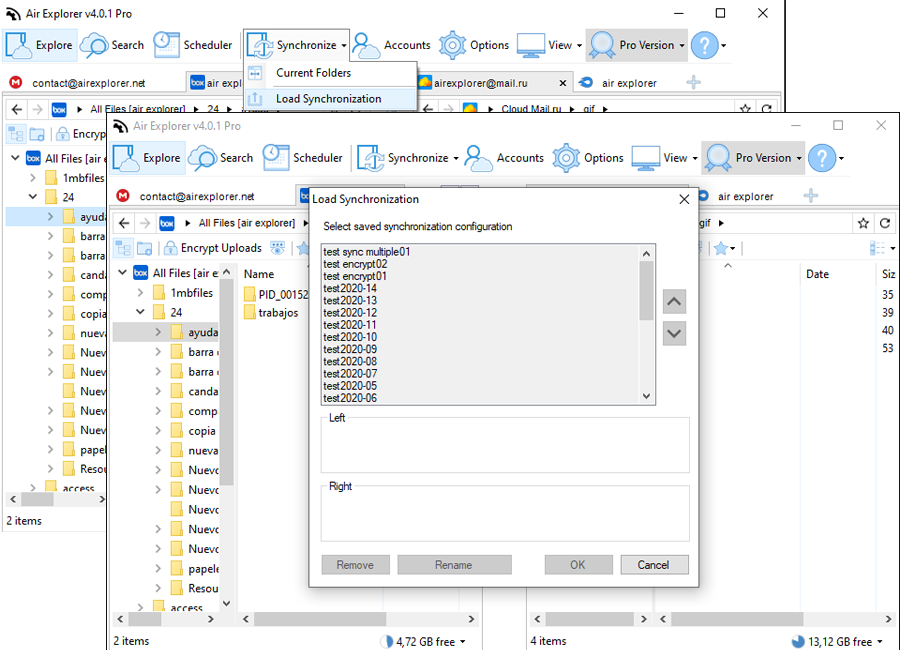 "Save and load synchronizations" in Air Explorer
Once you have configured the kind of synchronization, simple, multiple and /or encrypted, you just have to click the "Compare" button to start comparing the folders. When the comparision is finished, you have the opportunity to check what actions in the synchronization are going to be carried out and, if you agree, you can now click the "Start" button.