Work with your Box account in Air Explorer
Air Explorer allows you direct management of your files in the cloud. It's very easy and when you connect your Box accounts you can synchronize folders between any cloud or your computer.
First, you have to add your Box account in Air Explorer and work easily.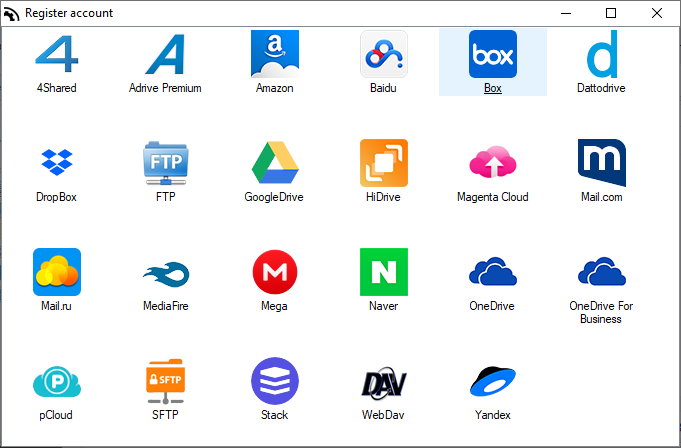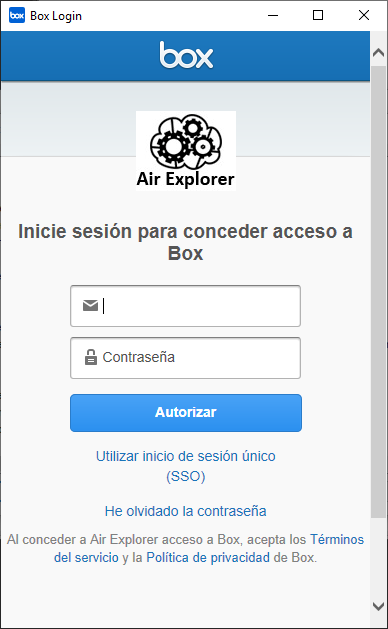 Open your Box account in one side and in the other, open you PC or another cloud account and order and synchronize your files.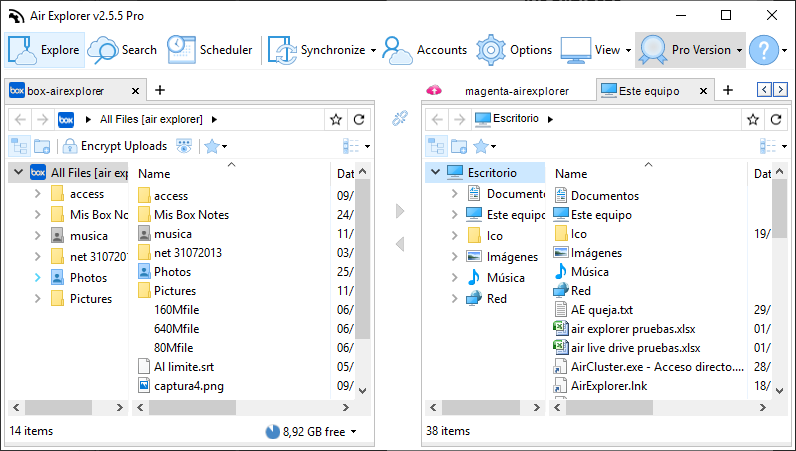 With Air Explorer you have the option to choose a view with two panels or one panel.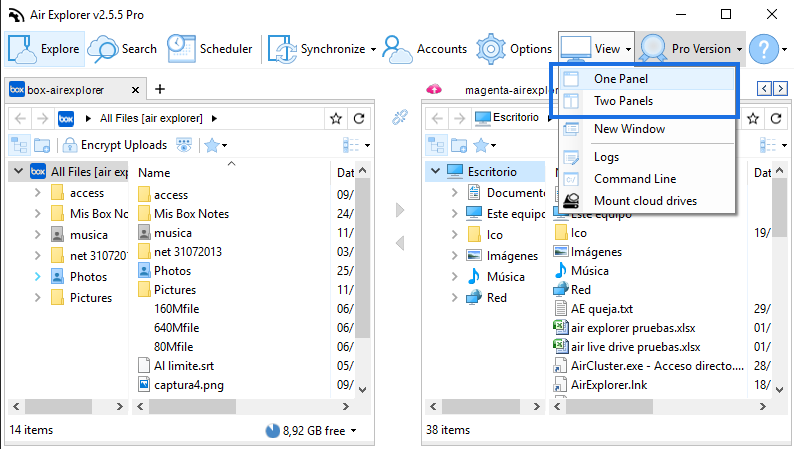 If you choose one panel view, you can work as Window Explorer with your Box account.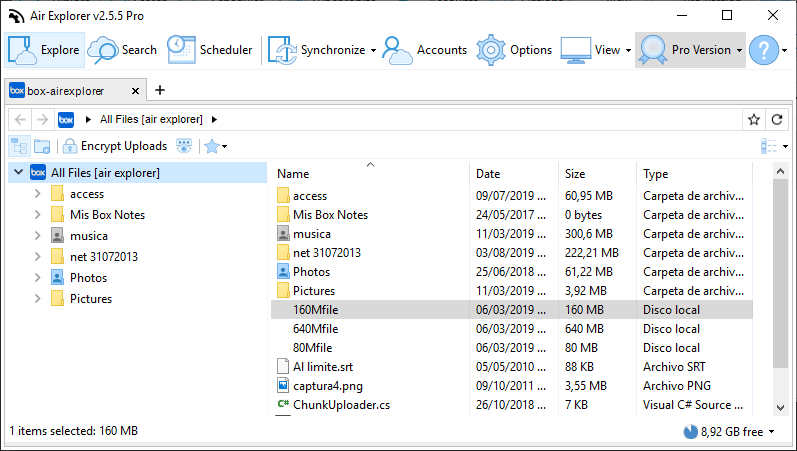 You can check more information here:
-WebDav in Air Explorer
-FTP and SFTP in Air Explorer
-How to register in Owndrive and enjoy it in Air Explorer
-Datto Drive in Air Explorer