Owncloud file management and synchronization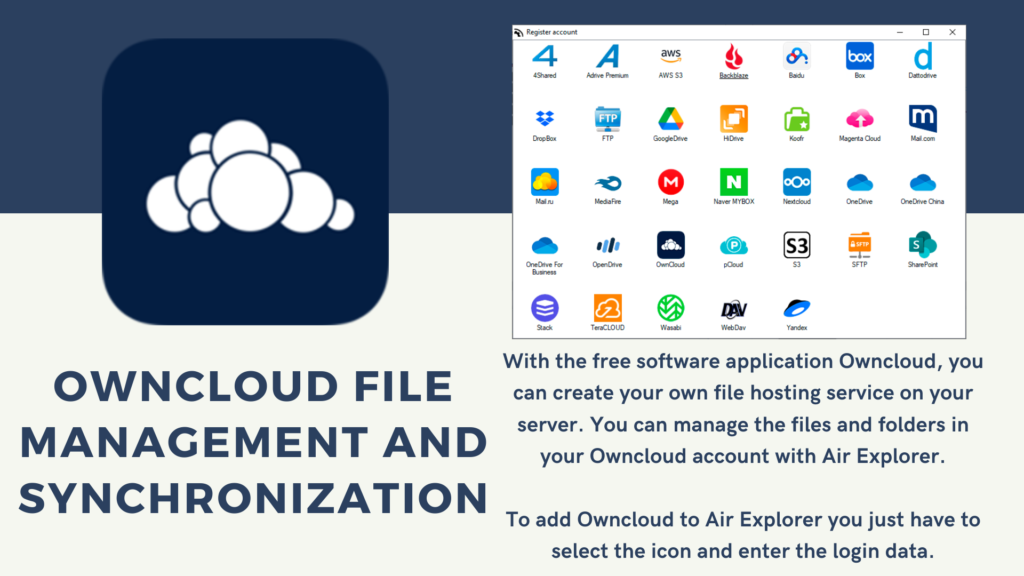 Nowdays you can create your own cloud to control your personal data. With the free software application Owncloud, you can create your own file hosting service on your server. You can manage the files and folders in your Owncloud account with Air Explorer.
Air Explorer makes easy for you to upload files from your computer to Owncloud. You can configure the Air Explorer panels to have both, your computer and your Owncloud account, in view. In this way you just drag&drop the files from one window to another, uploading or downloading them. In the same way, you can configure Google Drive in one panel, for example, and the other Owncloud, and copy the files between Google Drive and Owncloud.
To add Owncloud to Air Explorer you just have to select the icon and enter the login data.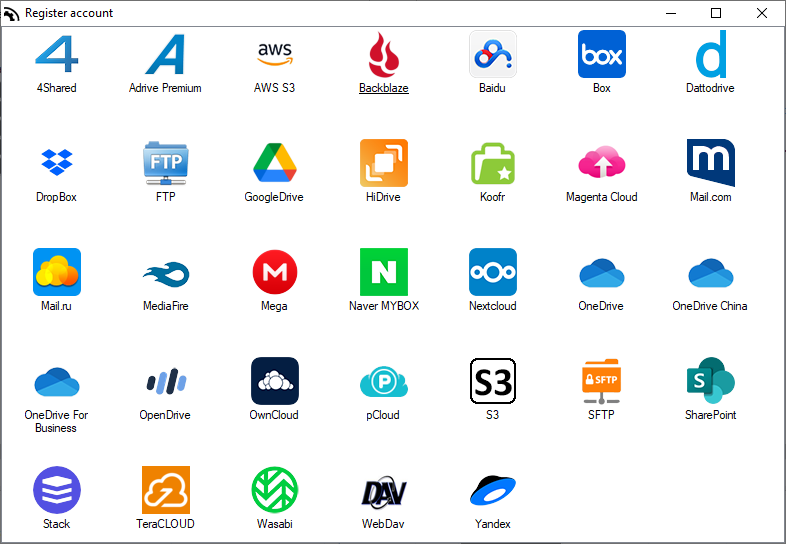 Check the Owncloud documentation for the name of the server you have.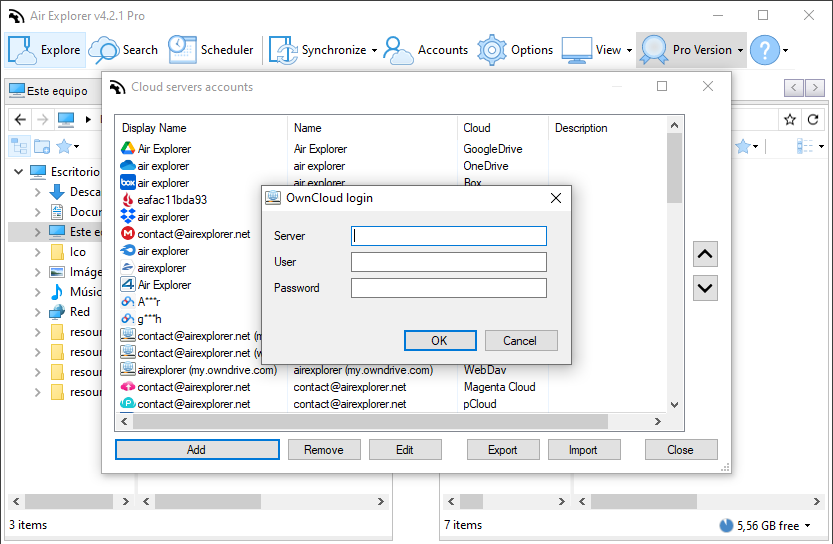 Once your Owncloud account has been added to Air Explorer, you can use the software to upload your files and folders. In addition, Air Explorer allows you to create and save synchronizations between your local disk and your Owncloud so that you can keep your documents updated. You can also schedule your syncs to be done regularly.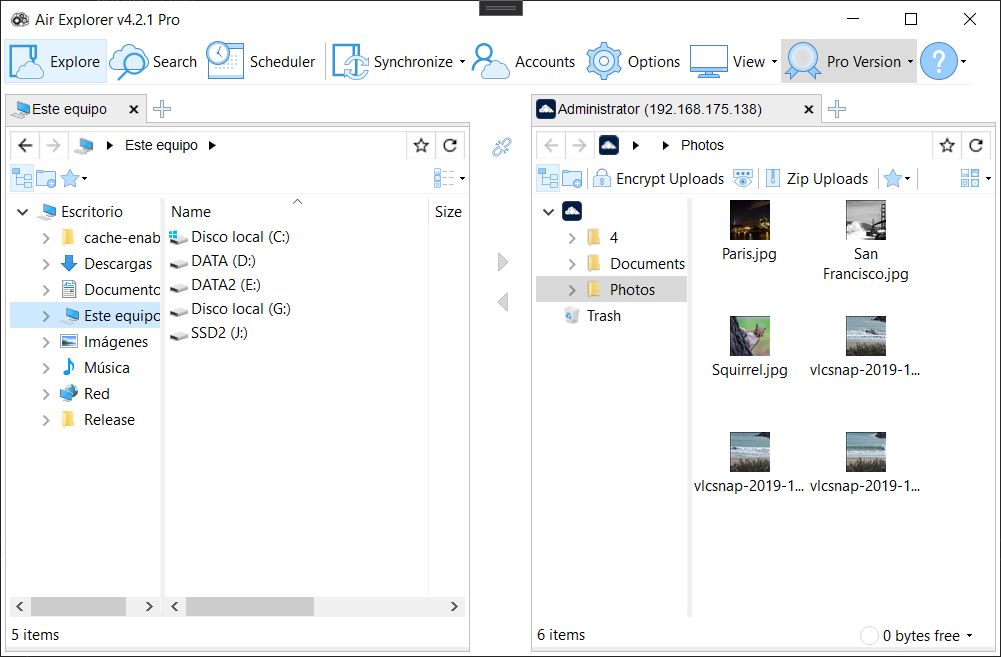 You can check more information here:
-Manage your files in Nextcloud
-How to sync and manage your files on DigitalOcean
-Synology NAS with Air Explorer
-Air Explorer, synchronization and file management tool for Koofr