Manage your files in Nextcloud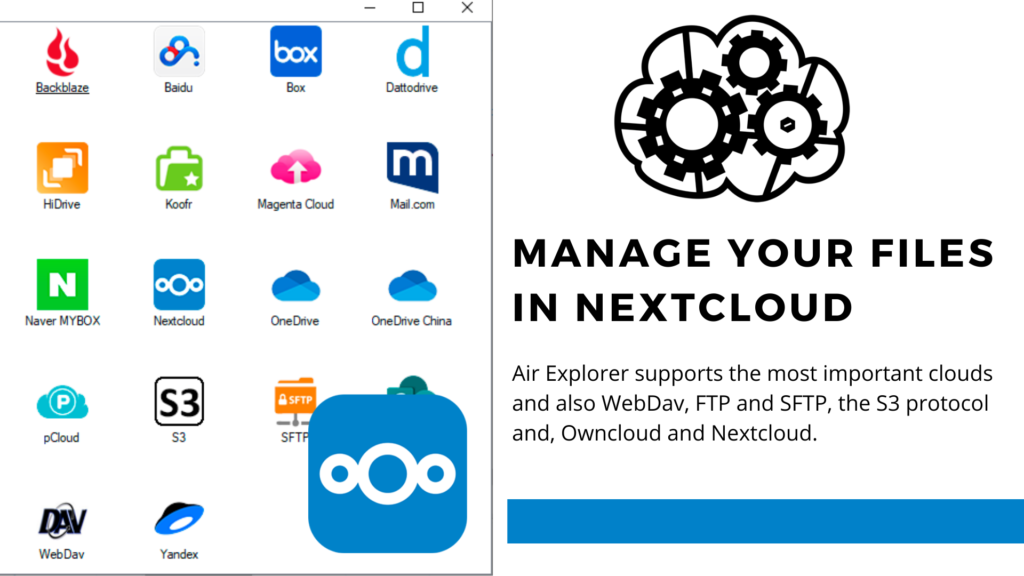 Air Explorer supports the most important clouds and also WebDav, FTP and SFTP, the S3 protocol and, Owncloud and Nextcloud. Both of these are open source software that can be used to create spaces to manage files and share them. Many storage servers use this software to create their clouds and in Air Explorer you can add them to work with them.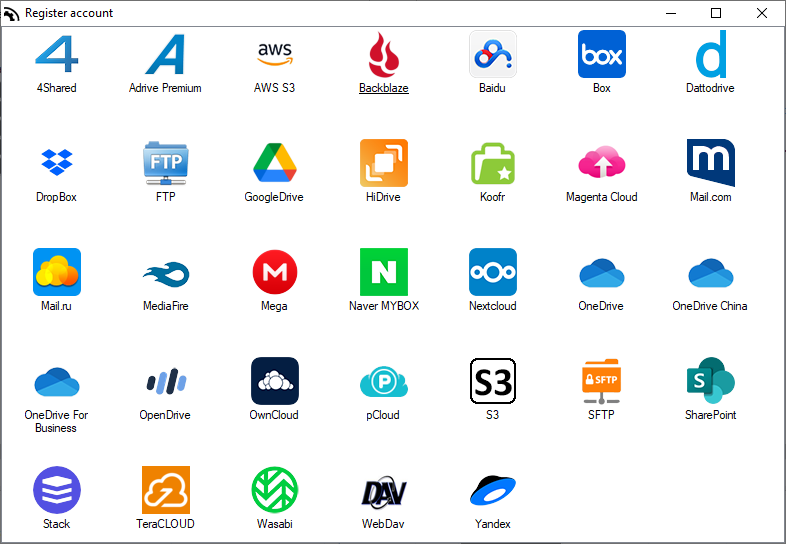 Air Explorer supports servers using Nextcloud software. And, when you add them to Air Explorer, it asks for the username and password you have set and the server. To know which is your server you have to check the documentation of your storage service.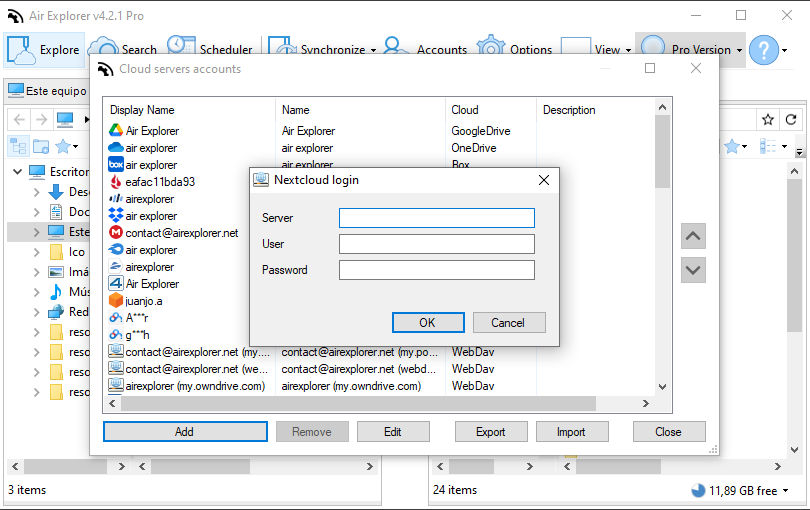 Here is a list of the most famous clouds that use Nextcloud technology along with the server address:
-CLOUDAMO – https://cloudamo.com/
-TAB.DIGITAL – https://tab.digital/
-WOELKLI – https://ppp.woelkli.com/
-OPS ONE – https://shared03.opsone-cloud.ch/
-LINUXFABRIK GMBH – https://cloud3.linuxfabrik.io/
-THE GOOD CLOUD – https://use01.thegood.cloud/
-CLOUDFILES – https://kmu.files.cnow.at/
-WEBO – https://nextcloud05.webo.cloud/
Once you have added your data, you can open your cloud and manage your files and folders. You can upload your files from your computer to your Nextcloud cloud and make the backup in the cloud. You can also automate the process so it is done regularly using the Scheduler tool.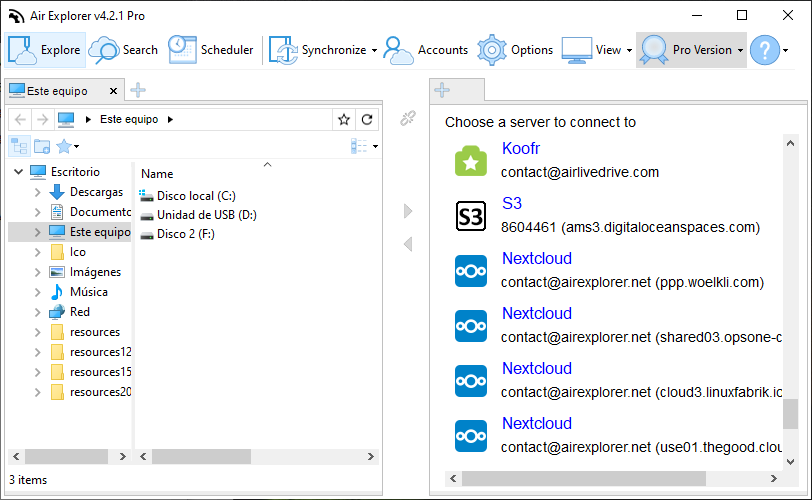 With Air Explorer, in addition to uploading files from your computer, you can also transfer files and folders from one cloud to another. You can make backups of your files from your computer or other clouds and save them in your Nextcloud cloud.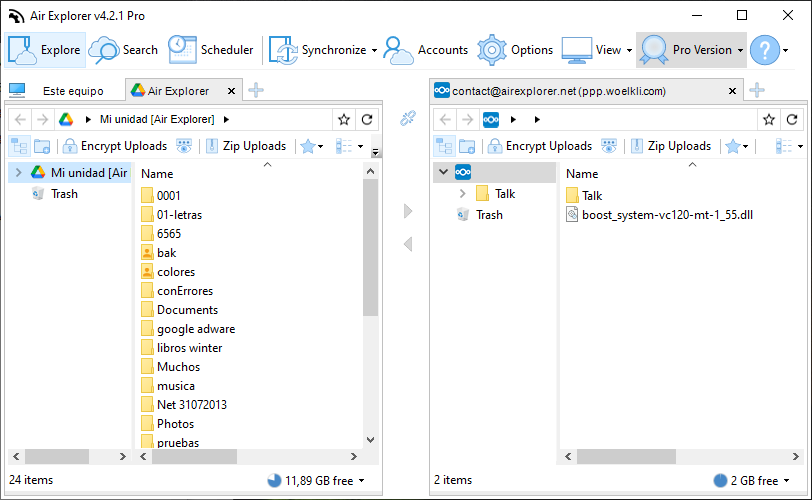 You can check more information here:
How to sync and manage your files on DigitalOcean
Synology NAS with Air Explorer
Air Explorer, synchronization and file management tool for Koofr
How to use Backblaze in Air Explorer