Sharepoint file manager and synchronization tool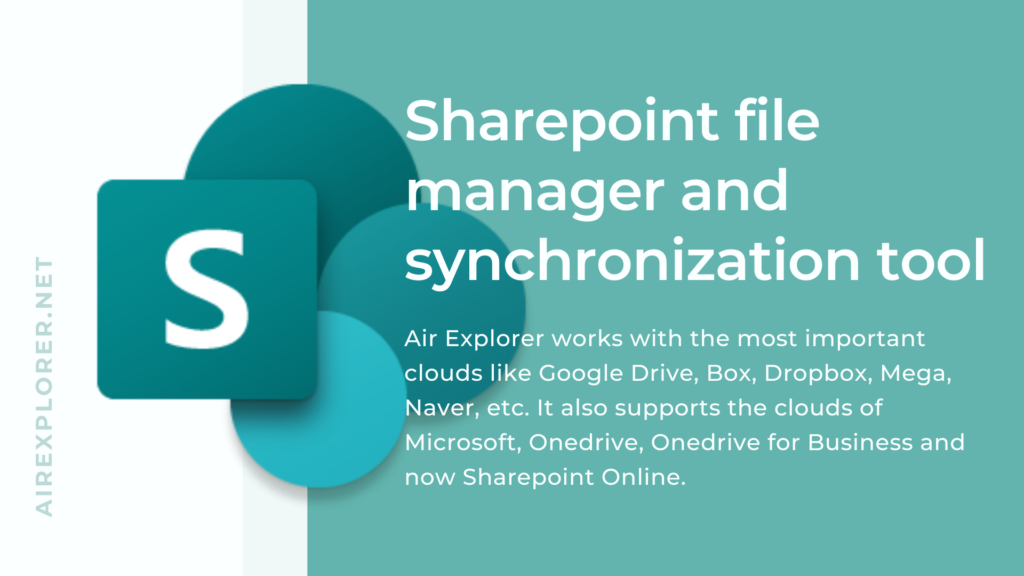 Air Explorer works with the most important clouds like Google Drive, Box, Dropbox, Mega, Naver, etc. It also supports the clouds of Microsoft, Onedrive, Onedrive for Business and now Sharepoint Online.
You can manage your files in your Sharepoint account with Air Explorer, copy and paste files, create and rename folders, search and make backup.
To start working with Sharepoint just add your account in Air Explorer.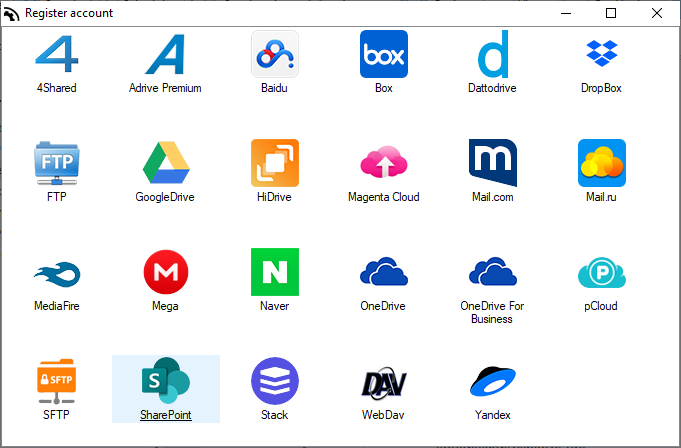 Once the account is added, you can open Sharepoint in a window and start managing your files.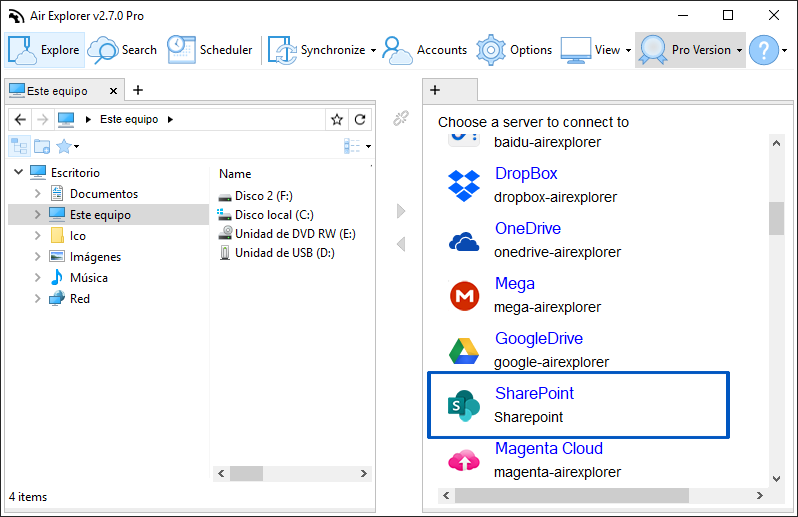 Air Explorer allows you to copy and paste files, rename and create folders, search files in Sharepoint and also recover versions of files and share them.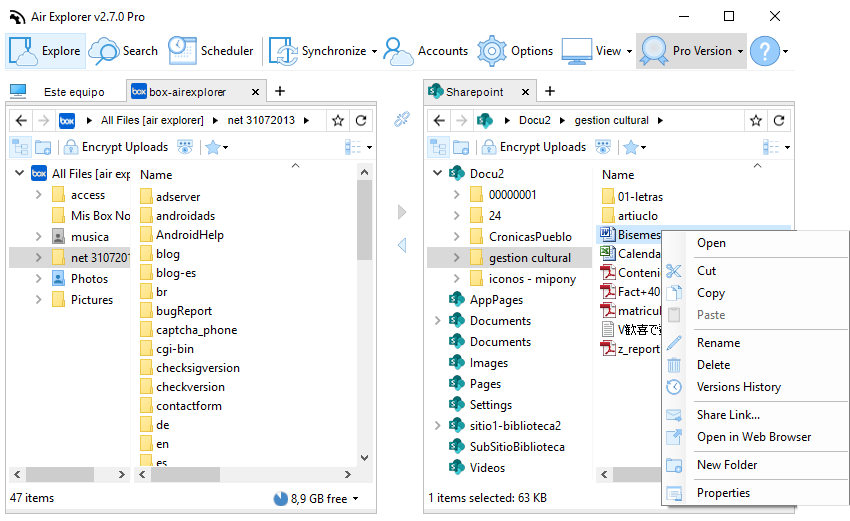 In addition, Air Explorer allows you to add several Sharepoint accounts, with one software you can work with all your accounts, even exchange files between accounts or synchronize between them. And, synchronizations can also be done with other accounts such as Onedrive, Google Drive or other servers.
Thanks to the synchronization function you can schedule synchronizations to create regular backups of your computer, Sharepoint or other cloud accounts.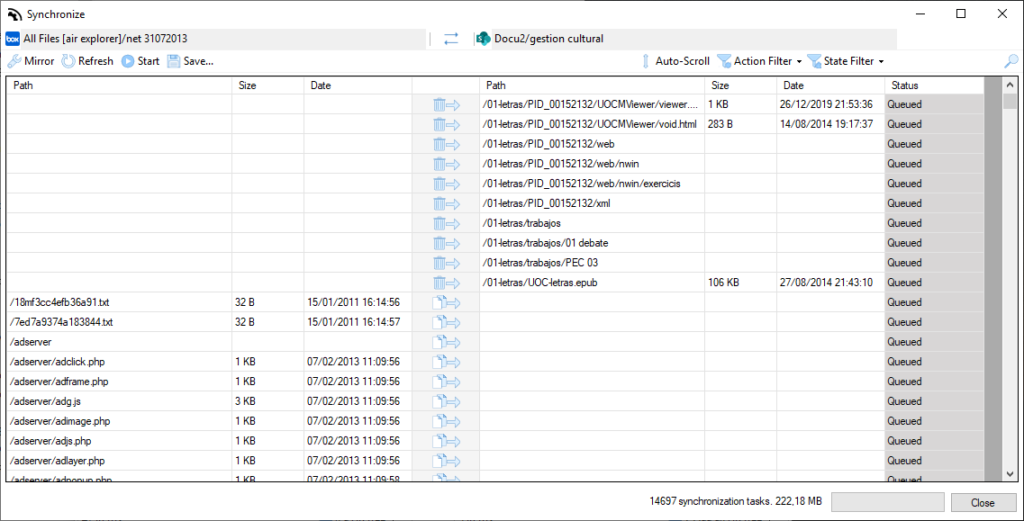 With the Search function you can search multiple Sharepoint sites in a unified way and review the results on the screen of multiple tabs.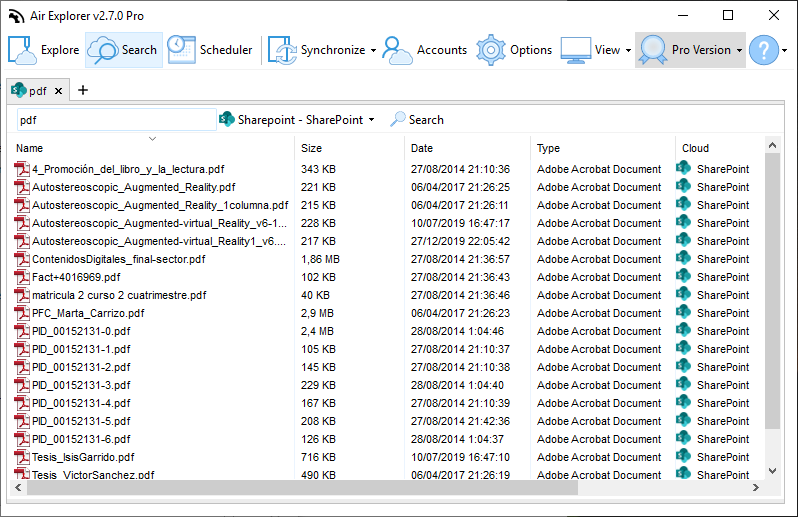 You can check more information here:
-Air Explorer, synchronization and file management tool for Koofr
-How to use Backblaze in Air Explorer
-How to use Opendrive with Air Explorer
-Amazon S3 file manager and backup tool