Manage your files in Mega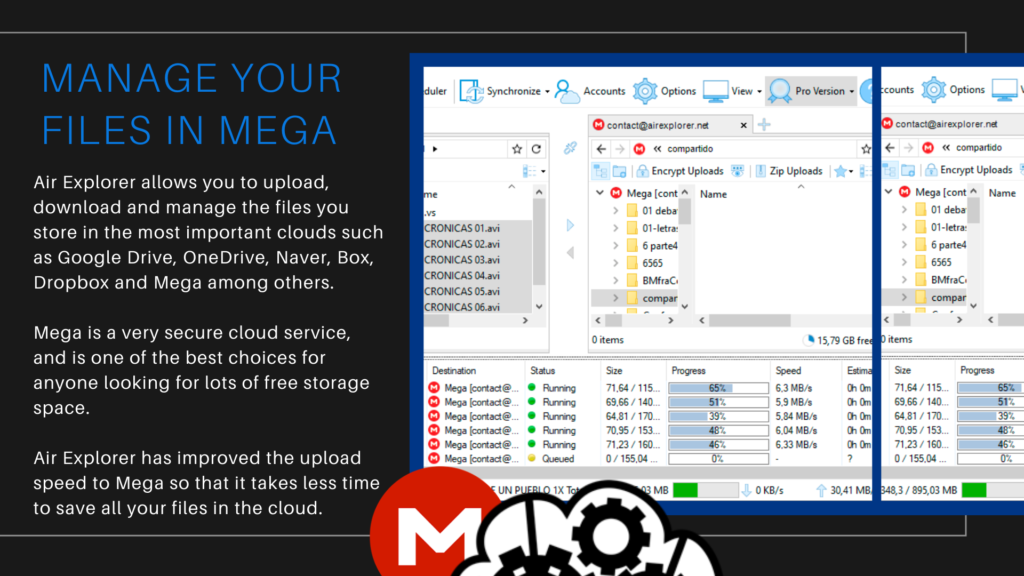 Air Explorer allows you to upload, download and manage the files you store in the most important clouds such as Google Drive, OneDrive, Naver, Box, Dropbox and Mega among others. The simple interface of the application allows you to register your accounts in all the clouds and upload files, transfer from one cloud to another, download folders and even share files and play online video. Mega is one of the supported clouds on which we can run a number of actions.
Mega is a very secure cloud service, and is one of the best choices for anyone looking for lots of free storage space. A free account will get you a whopping 20GB of cloud storage and there is also a paid plan to expand it. If you add your Mega account to Air Explorer you can take advantage of all the benefits of this cloud service.
Air Explorer shows thumbnails of the files you have uploaded to Mega so you can get a quick preview. Also Air Explorer has improved the upload speed to Mega so that it takes less time to save all your files in the cloud.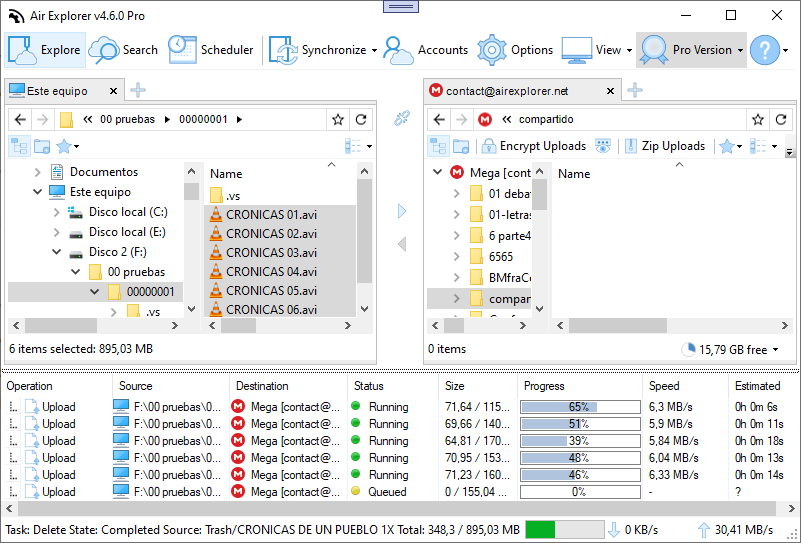 If you want to share files and folders from Mega, just send a link, which you can create with the "Share link" option on the right button. This allows you to share Mega folders so you can work better together as a team.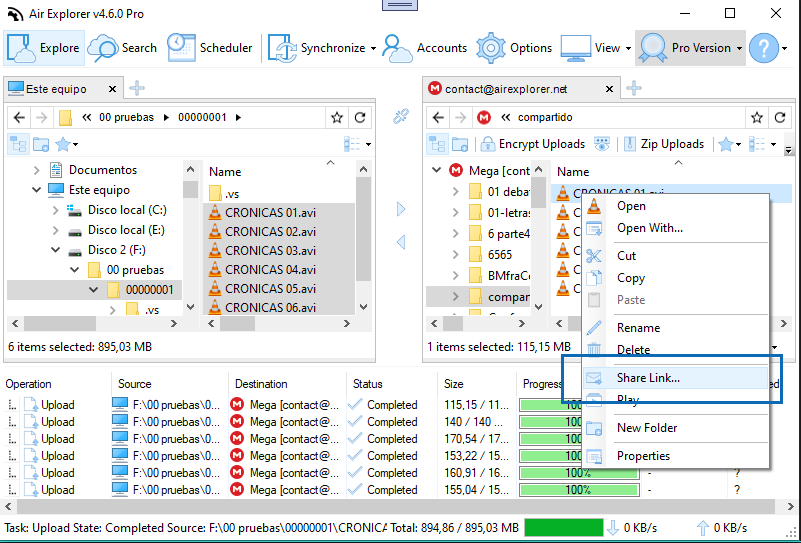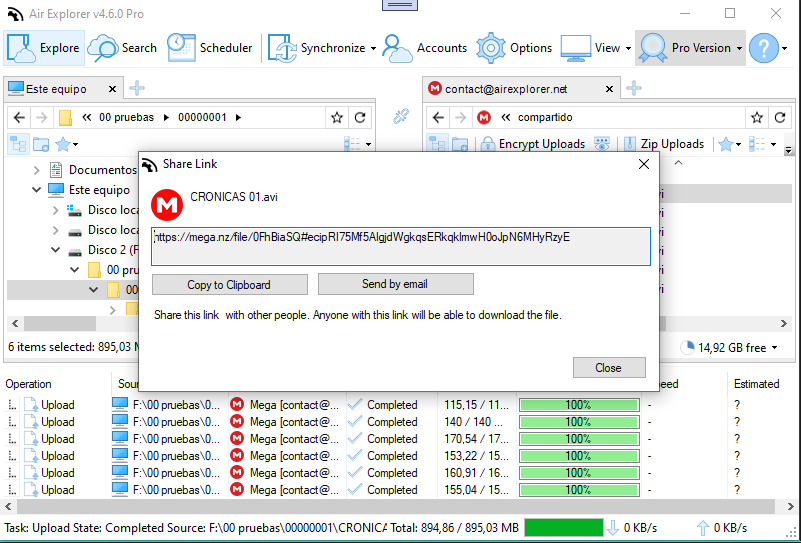 In order to optimize the use of space on your computer, with Air Explorer you don't need to download the videos saved on Mega to play them, you can play the videos online on Mega with VLC in your computer.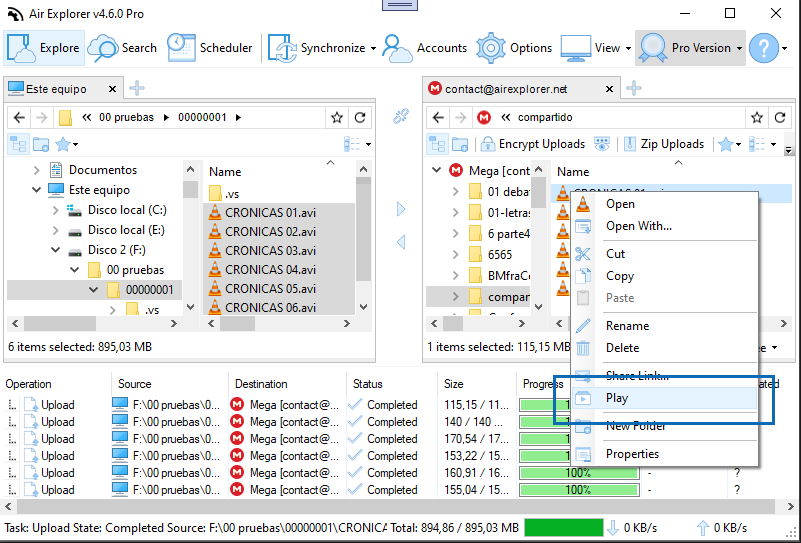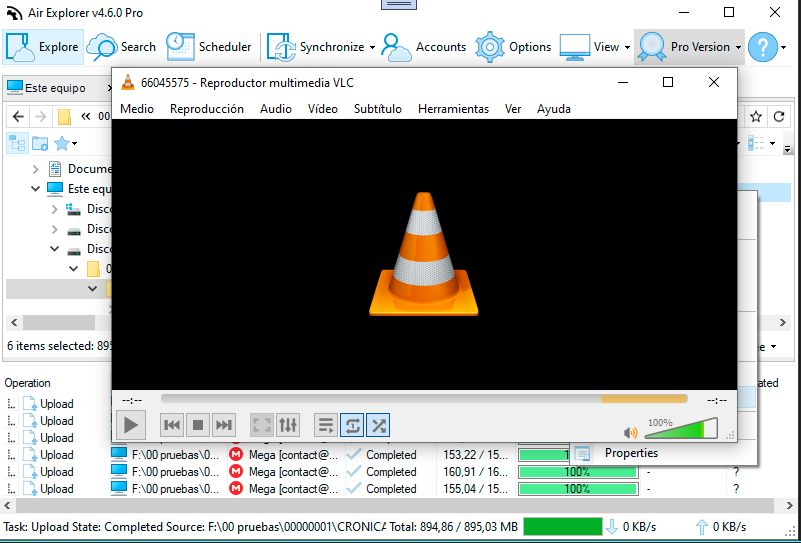 With Air Explorer's search tool, you can search for any file you have saved in Mega's storage space. You can use the filters offered by the tool to narrow down your search and find the file you want more easily.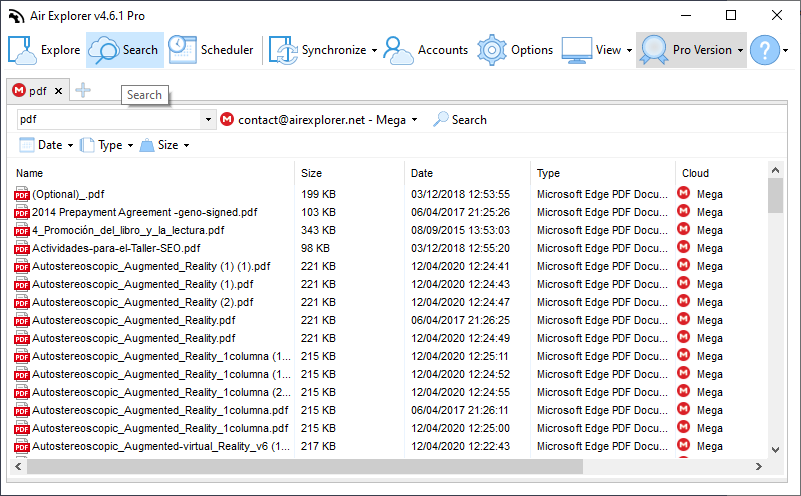 The sync tool allows you to keep your files up to date in the cloud. So you can make your backups on Mega and keep your files safe. You can make synchronizations between your computer and Mega or between other clouds and Mega. Synchronizations can be scheduled and done regularly with the task scheduler included in Air Explorer.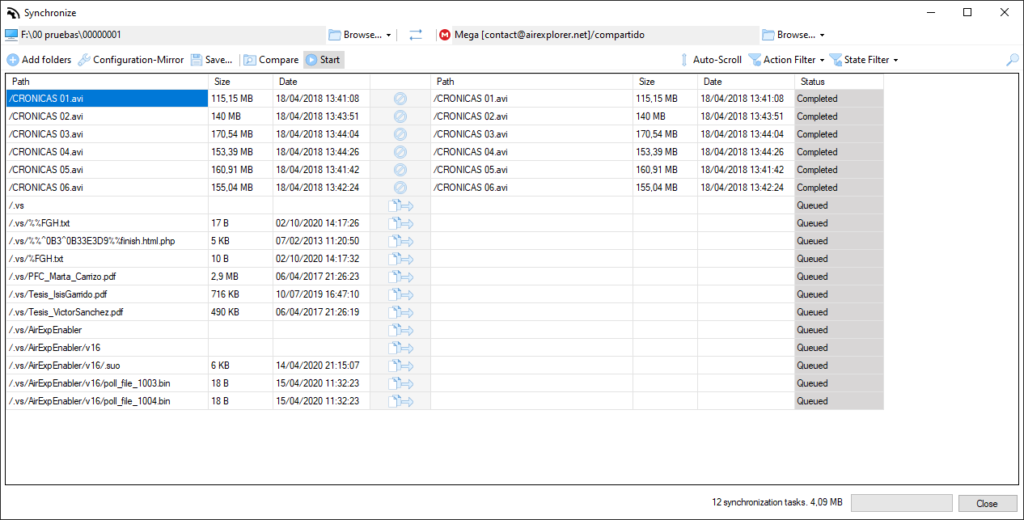 When you upload files to Mega, the platform encrypts everything you upload to its servers. But with Air Explorer you can encrypt it a second time when you upload the files, thus achieving double security.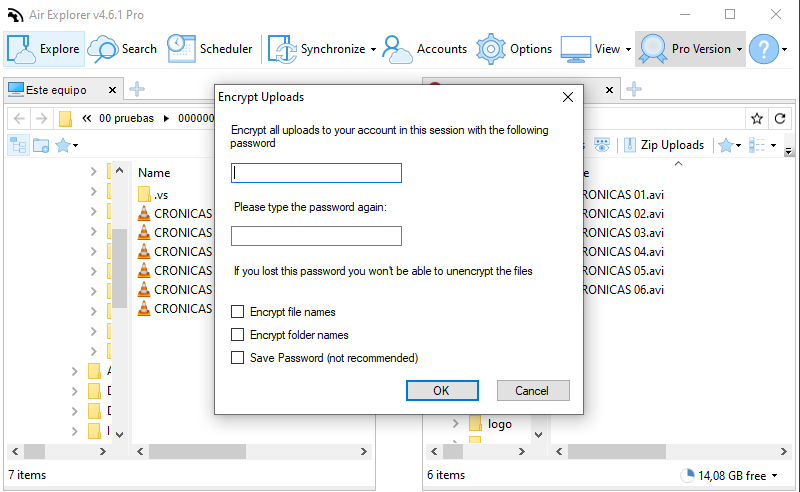 You can check more information here:
-Manage all your files and pictures in the Huawei Cloud
-Save your files in Jottacloud
-Transfer files to OneDrive China
-Owncloud file management and synchronization