Transfer files to OneDrive China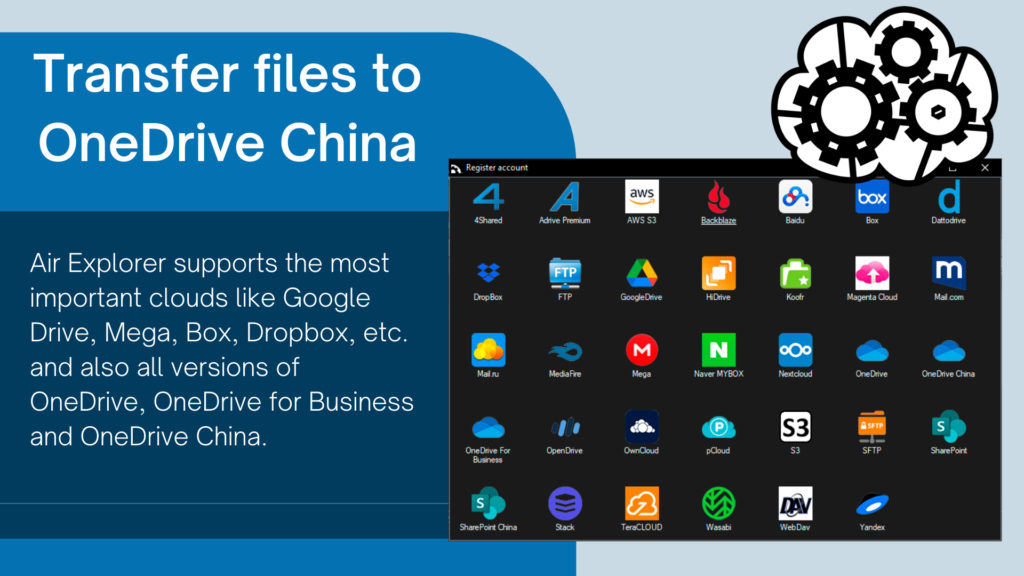 Air Explorer is a tool to manage all your clouds. The software's interface allows you to open several accounts of your clouds and work with them, copy and paste between clouds, configure synchronizations to make backup, search for files and manage folders.
Air Explorer supports the most important clouds like Google Drive, Mega, Box, Dropbox, etc. and also all versions of OneDrive, OneDrive for Business and OneDrive China. To add one of your OneDrive accounts, keep in mind when choosing the icon, what type of OneDrive account you are adding.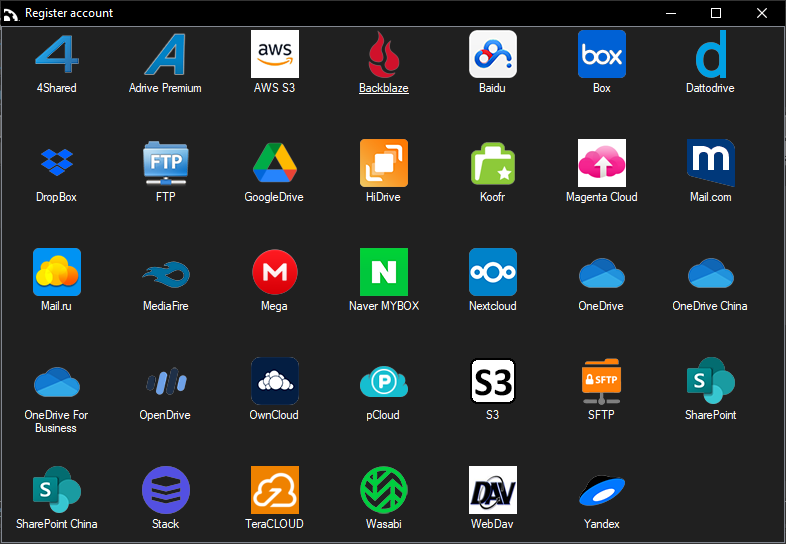 Once you have chosen the cloud, you just have to add your data, email and password.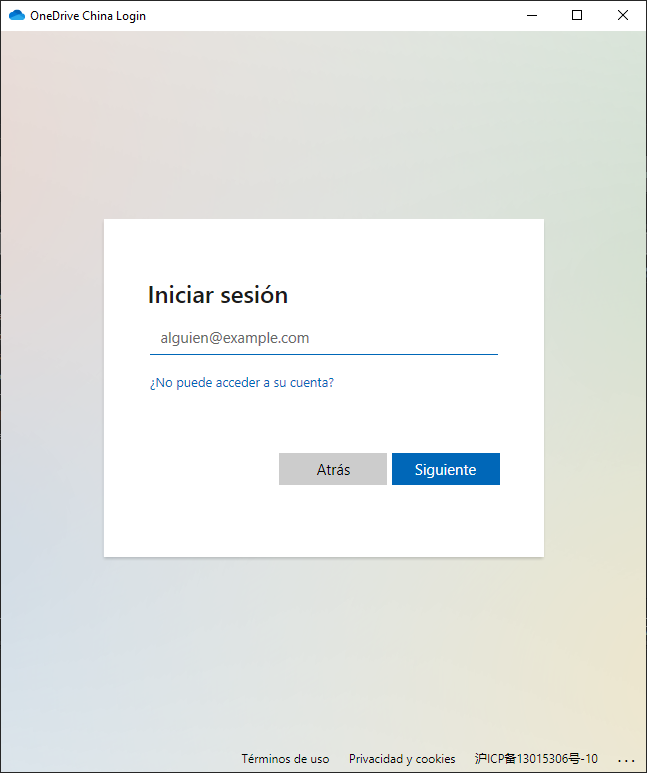 The Air Explorer interface allows you to open two explorer panels where you can browse your hard drives and your clouds. You can configure your interface according to the work you are going to do. You can put your computer's hard drive on one side and a cloud on the other side, for example OneDrive China, in this way you can drag files from one to the other to upload and download files and folders. When you upload your files to the cloud, like Onedrive China, Air Explorer allows you to encrypt the files, in this way you get more security.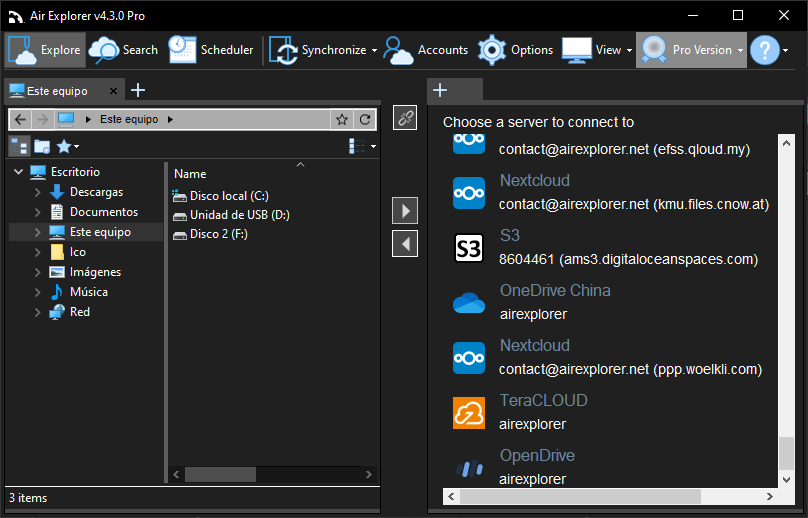 If you open two clouds in the Air Explorer interface, you can transfer between clouds easily. You have the two clouds you want to work with in a single view, you can open Google Drive on one side and OneDrive on the other, and copy and paste files between them.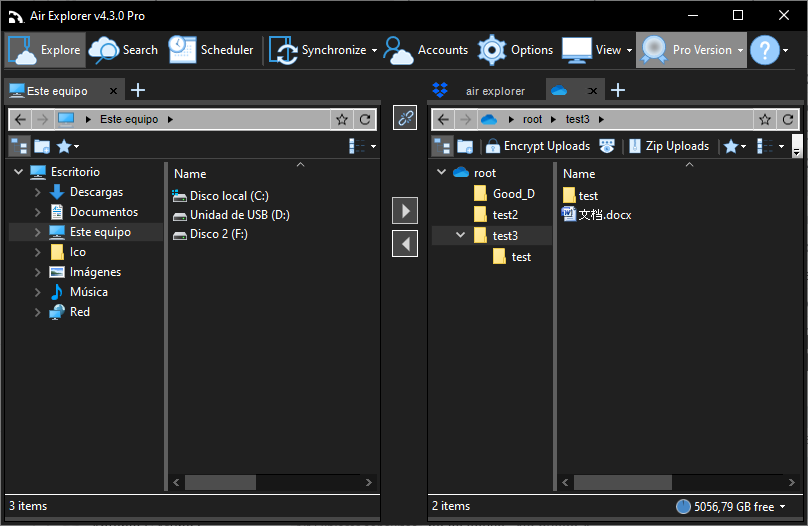 You can check more information here:
-Owncloud file management and synchronization
-Manage your files in Nextcloud
-How to sync and manage your files on DigitalOcean