Encrypt files when you upload to the cloud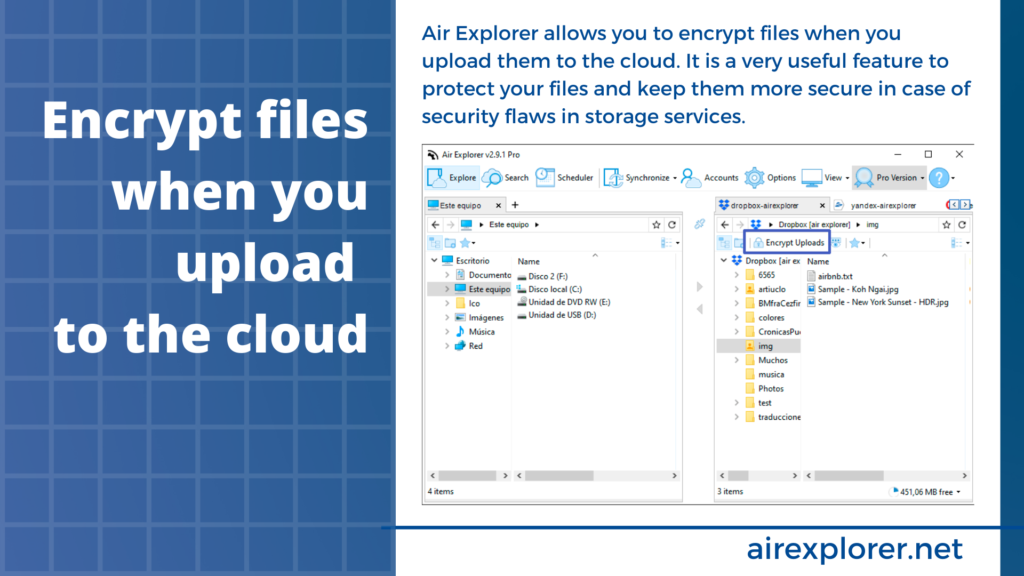 Air Explorer allows you to encrypt files when you upload them to the cloud. It is a very useful feature to protect your files and keep them more secure in case of security flaws in storage services. When you encrypt your photos, documents, videos, etc. when you upload them to the cloud you can prevent your information from being exposed.
Although the storage services such as Google Drive, Onedrive, Dropbox, Yandex, Box, etc. integrate their own security measures, an extra simple security measure is to encrypt the files when you upload them to your cloud so they will be more secure in the event that someone accesses your cloud.
Activating the feature is very easy, click on "Encrypt Uploads".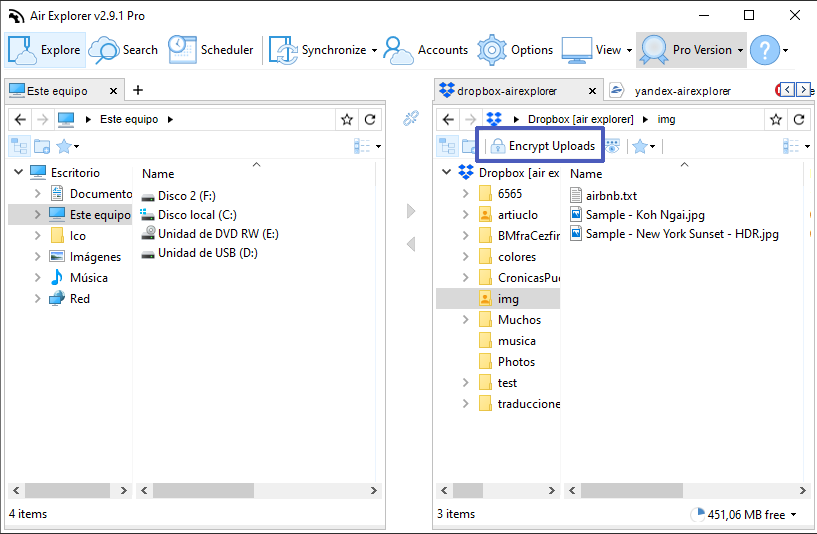 When you open the encryption options, you have to choose a password to then decrypt the files. You also have the option to choose to encrypt file and folder names. If you choose these options, the file and folder names will be encrypted.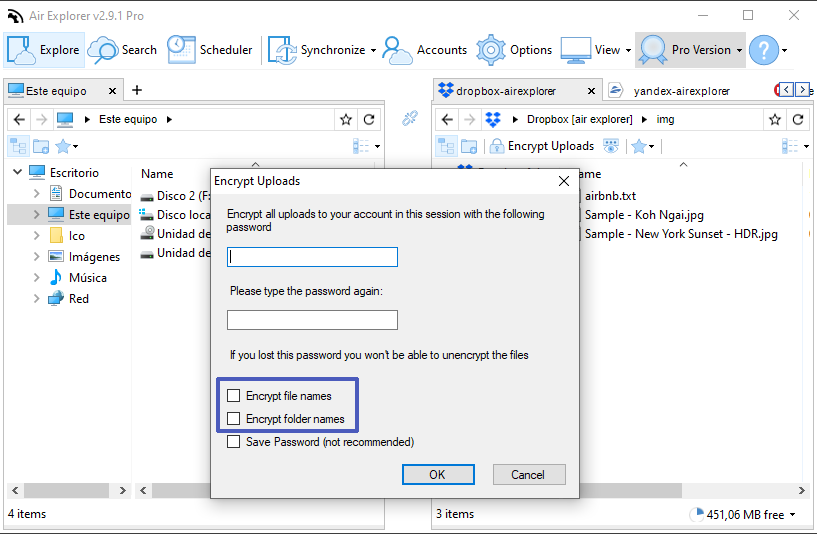 You also have the option to save the password so you don't have to enter it every time you download your files. This option for security reasons is not recommended.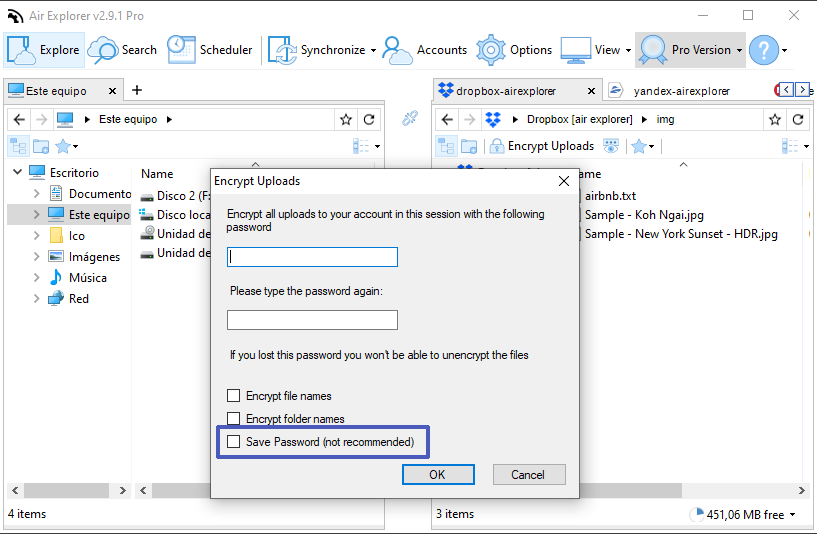 If you choose to encrypt the names of files and/or folders, you can see the original names with the button "View original file names for encrypted files".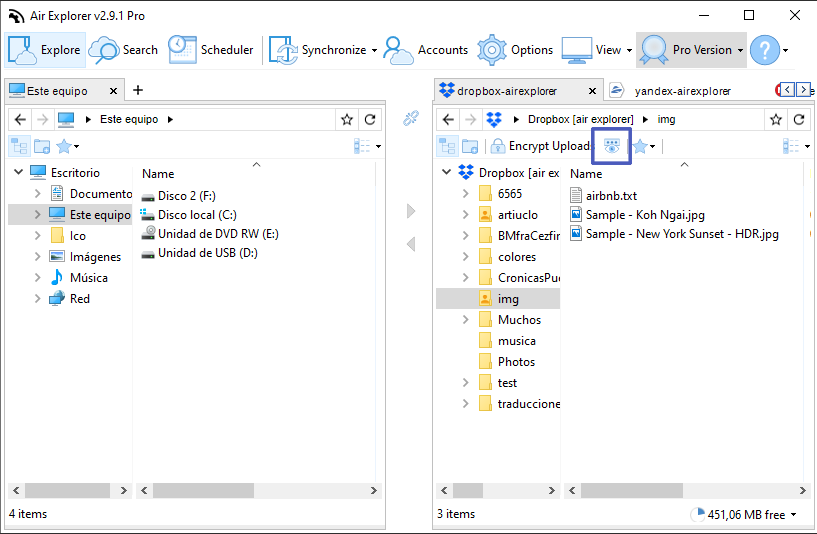 When you downoload your files, these will be automatically decrypted, using the previously configured password.
You can check more information here:
-Encrypt uploads with Air Explorer
-Encryption protocol in Air Explorer
-How can I encrypt files when I upload them with Air Explorer?