Migrate your data to Onlime.dk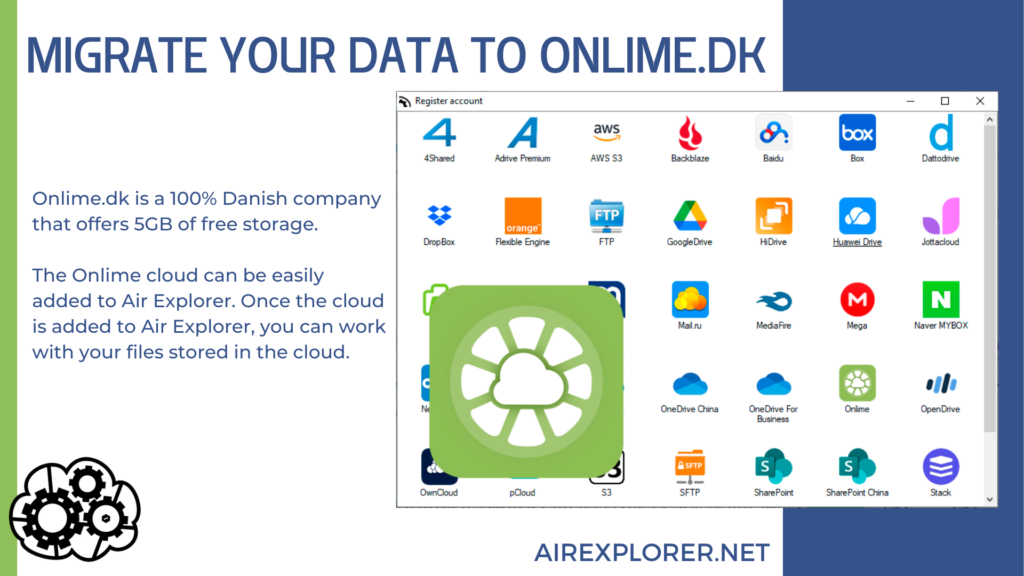 Onlime.dk is a 100% Danish company with headquarters in Middelfart and data centres in Norway. It offers 5GB of free storage upon registration and you can backup, synchronize, save and share your files, documents and photos on Internet.
The Onlime cloud can be easily added to Air Explorer. Once the cloud is added to Air Explorer, you can work with your files stored in the cloud. You can open these files directly in the cloud and work with them and then, save them directly to the cloud. When working directly in the cloud you avoid duplication of documents and loss of work done.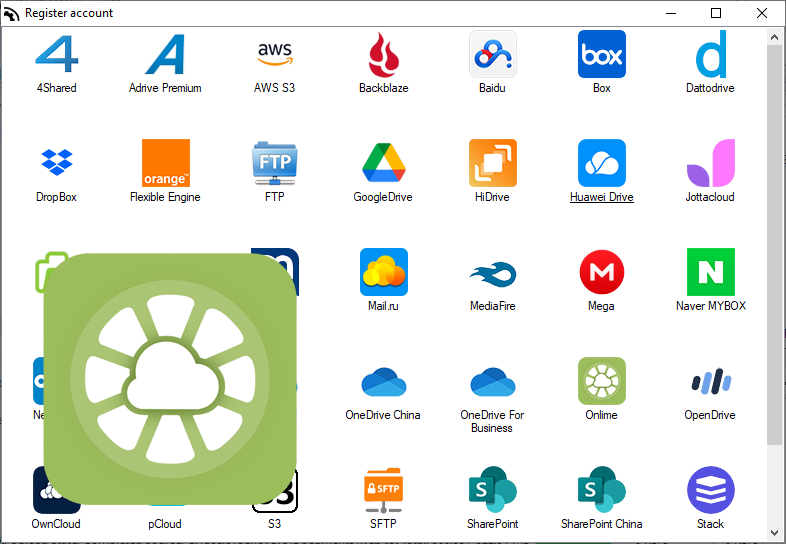 To add your Onlime account you have to generate a token which you have to add in Air Explorer. To generate the token, you have to log in to your Onlime account on the website (onlime.dk) and in the account settings you will find the way to generate the "Personal login token".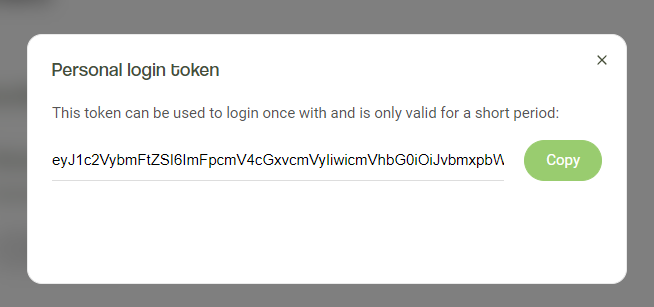 Once the token has been added, you no longer need to enter a username and password.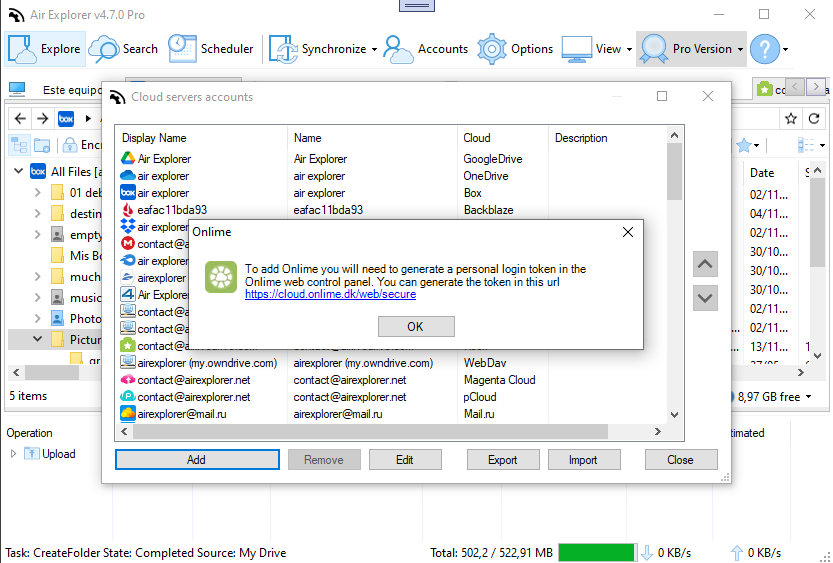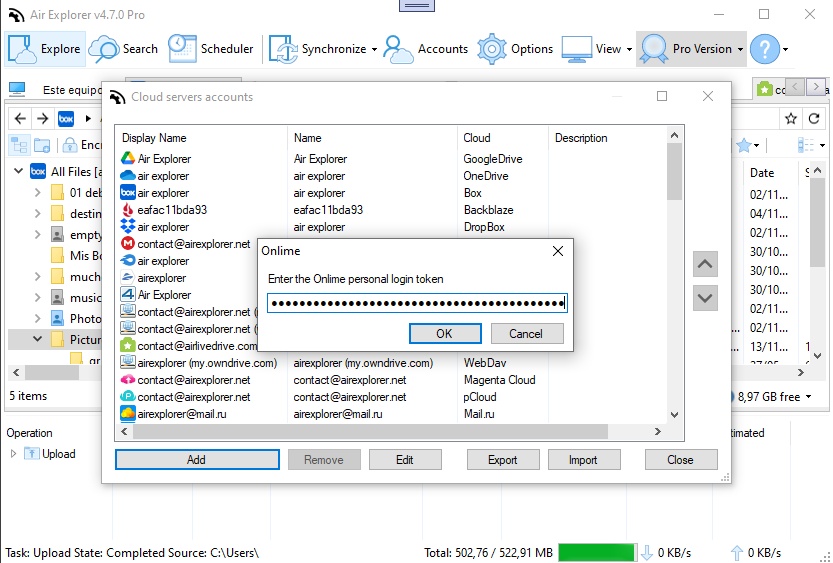 Now, you can create synchronizations and schedule the uploading of files from your computer to the Onlime cloud or you can migrate your files from other cloud to your Onlime account. You can also save your files encrypted for increased security and privacy.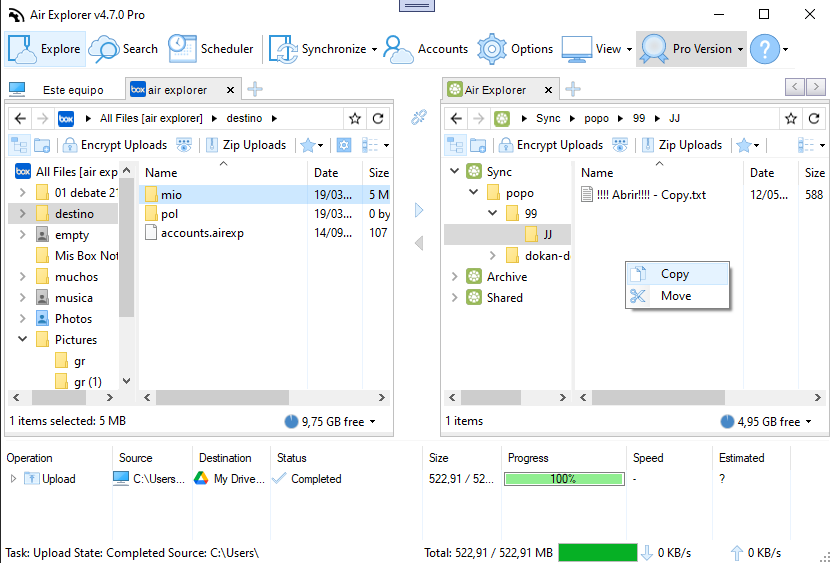 You can also use other Air Explorer tools in your Onlime account such as searching for files and folders or sharing links.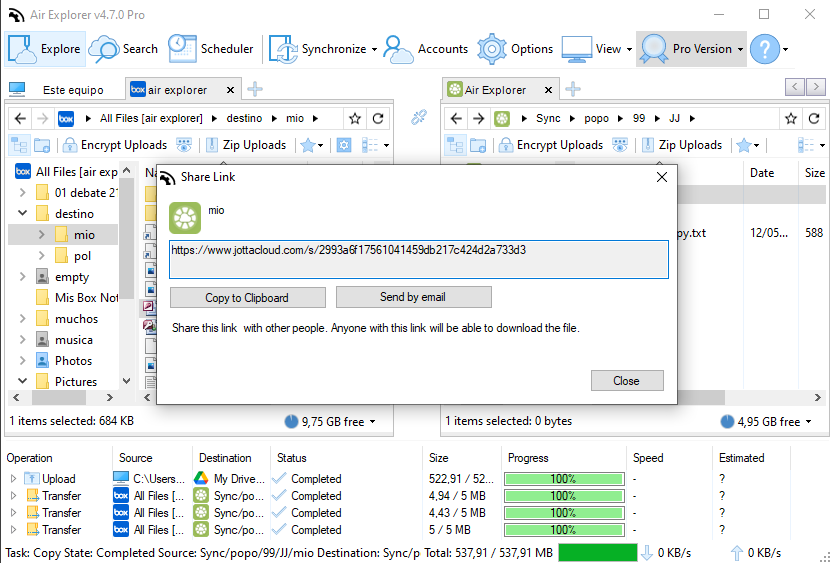 You can check more information here:
–Store your data in the cloud with S3
-Manage your files in Mega
-Manage all your files and pictures in the Huawei Cloud