Upload and sync your smartphone with any cloud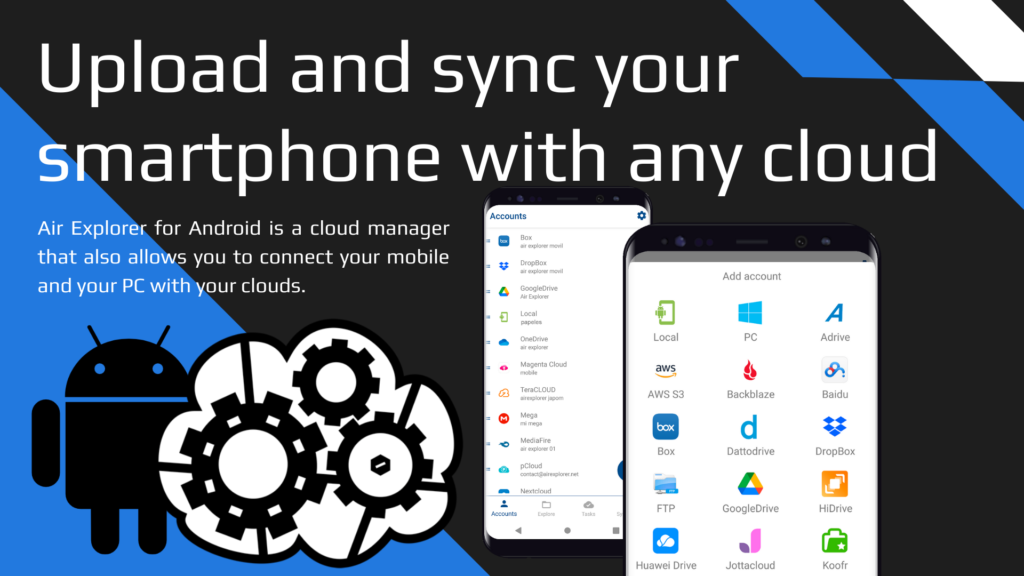 Air Explorer for Android is a cloud manager that also allows you to connect your mobile and your PC with your clouds. In this way, in a single app you can connect all the cloud accounts that you have, as Air Explorer for Android supports the most important clouds of the moment, like Google Drive, Mega, Dropbox, Box, OneDrive and more. And you can also transfer files between clouds, you can also transfer files from your mobile to the clouds that you have added and even to your computer.
To manage the files on your smartphone and to be able to connect your mobile to the clouds, you need to give Air Explorer permission to access the folders you want on your mobile.
You can add your device as if it were a cloud. When you open the "add account" window, select the "Local" icon. When you select it, a new window opens to choose which folder you want to give acces to Air Explorer.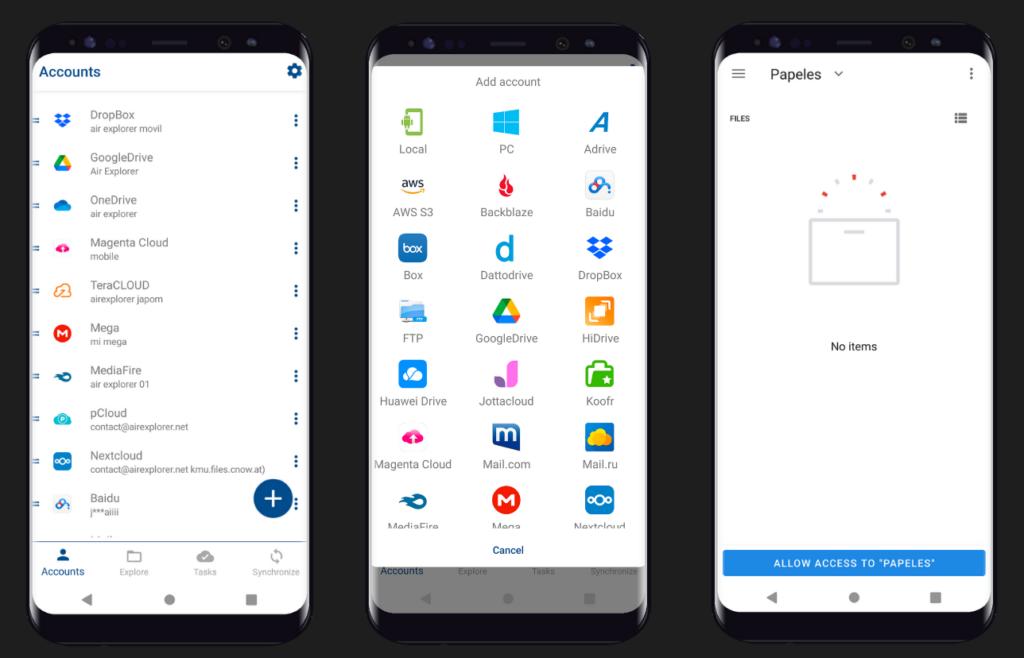 Once added, the folder selected on your device appears in the list of accounts and you can use it as another cloud.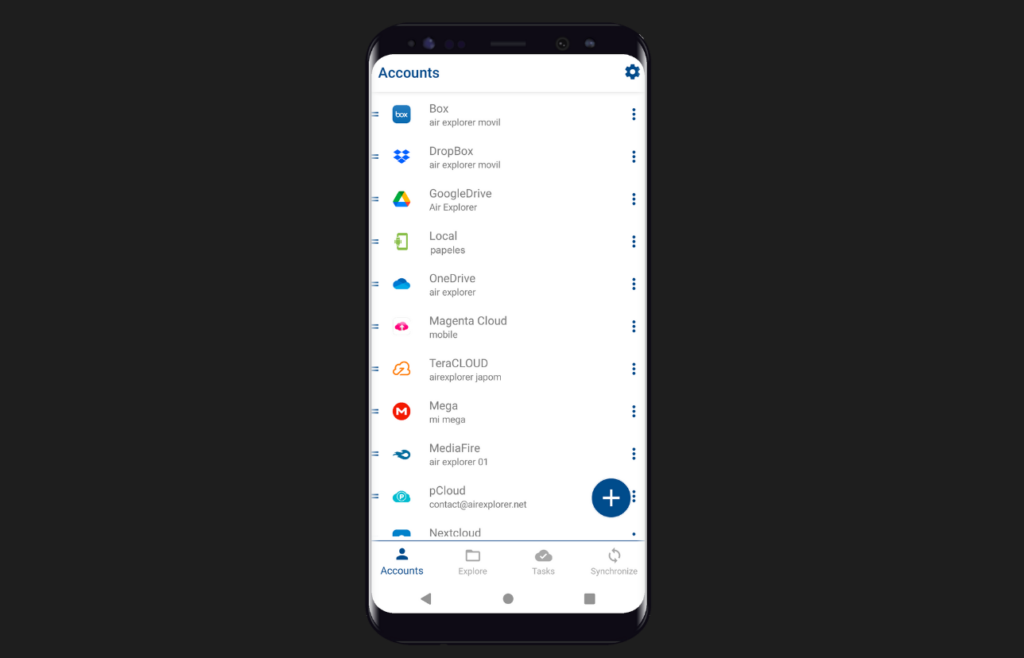 When you open the Local account, you can create new folders, copy and paste files from other clouds and create synchronizations to have backups of your files on your mobile in the cloud of your choice.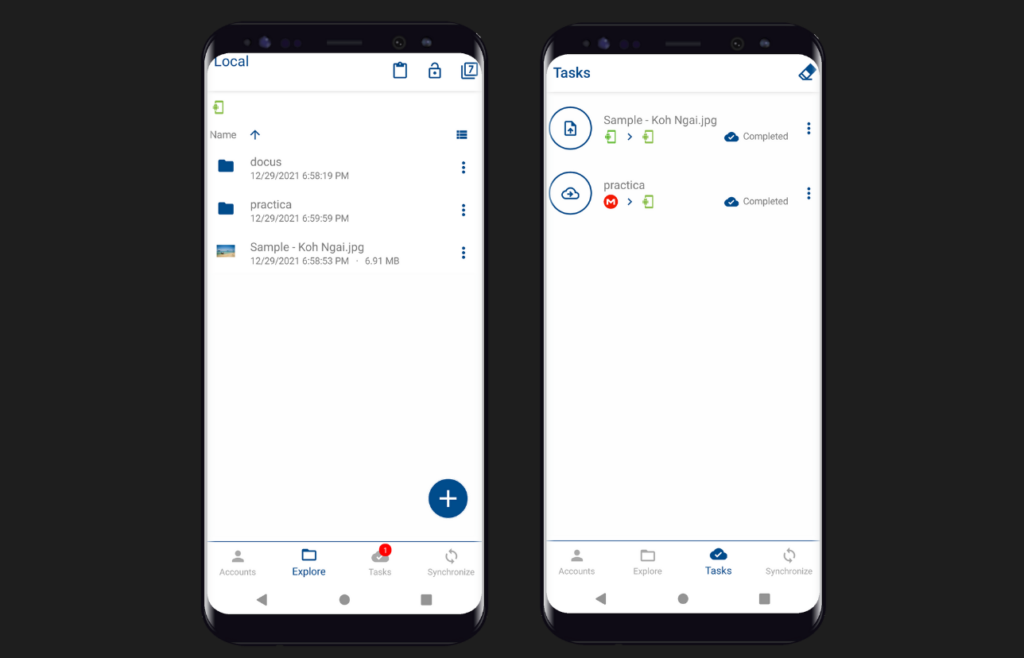 If you need to add more folders from your local device you can repeat this process.
You can check more information here:
How to upload your files to OneDrive from your mobile
Transfer files between clouds with Air Explorer for Android
Air Explorer for Android