You can see the free space in your clouds accounts easily.
Select the cloud account and in the bottom right corner you can see the free espace you have to work in it.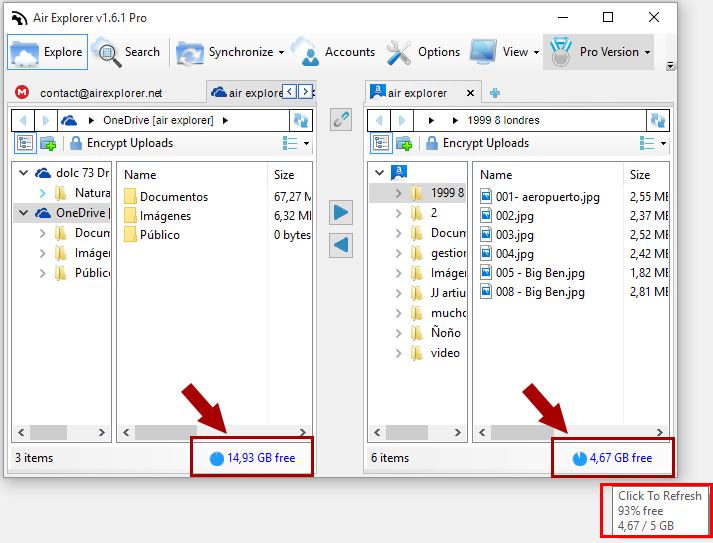 You can click on number to refresh the value. And, if you stop the mouse over the number, you can see the percentage of free space and the free space/total space.